In a week with three major Bitcoin heists, there is also good news. Among them are two Subway shops, in two different continents, that decided to start accepting cryptocurrency, as well as the well-known Bulgarian platform Grabo.org. But if you want to know more about the last seven days, the best option is our weekly round up. Let's go!
Wallet service Inputs.io hacked by thief who stole 4100 BTC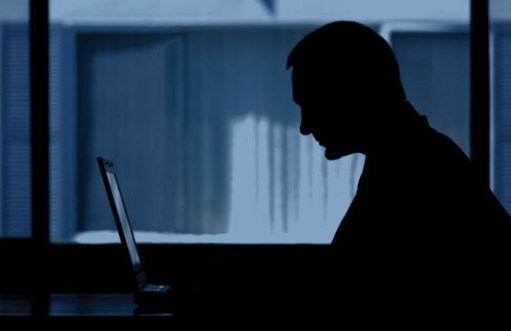 'TradeFortress', the young Australian developer that manages the Bitcoin web wallet Inputs.io, released a concerning statement on his website during this week. According to the message, a major hack forced the shutdown of the service after 4,100 BTC were stolen.
Although Inputs.io was supposed to be a high-security digital wallet for the users' Bitcoins, the administrator claims the platform was hacked in the end of October and cryptocurrency equivalent to $1.345 million at the current exchange rate was stolen.
Need legal advice? Visit CoinLaw and pay with Bitcoin
After CoinMD, there's a new similar platform that intends to make the job of other professionals more accessible to everyone who needs legal help: welcome CoinLaw, a place where you can find lawyers from all over the world and ask them questions in exchange for Bitcoins.
CoinLaw is here to help people who cannot afford an expensive lawyer, users who need a law advice related to a specific country and people who would like to stay anonymous. At CoinLaw, you can ask anything, "from an insignificant concern to something you think might be a serious problem".
FEC to allow Bitcoin donations to political campaigns
After two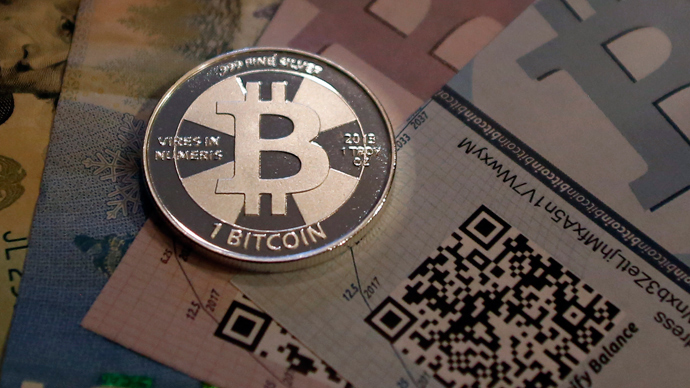 months considering the proposal, the Federal Election Commission (FEC) has drafted a new rule that will allow political campaigns in the United States to accept Bitcoin. However, the candidates getting cryptocurrency donations won't be able to spend the virtual coins, according to the document made public this week.
The document states that the campaigns will have to convert the received Bitcoins before actually using them, with the digital coins being considered an "in-kind" form of contribution, like a stock or bond.
Bitcoin is an option to Shopify's 70,000 online merchants
The well-known provider of online retail solutions Shopify announced the integration of a Bitcoin payment option on their platform during this week. The news was revealed on Sopify's website. Brian Alkerton wrote that the platform's "Bitpay integration is feature-complete" and can already be added by the merchants to their online stores.
The fact that Shopify is integrating Bitcoin is great news for the cryptocurrency. The platform, founded in 2006, powers about 70,000 online stores that have already sold over 50 million products.
Two Canadian companies are creating Bitcoin debit cards
After Robocoin's cryptocurrency ATM arrival to Vancouver, Canada is now waiting for the next great thing: Bitcoin debit card services, which will be provided by the national companies Coinkite and Virtex.
The two companies will offer different services, each one with its own advantages, but both promise to be a great revolution in the cryptocurrency ecosystem.
Judge orders CoinLab to pay 8,000 Bitcoins to Bitvestment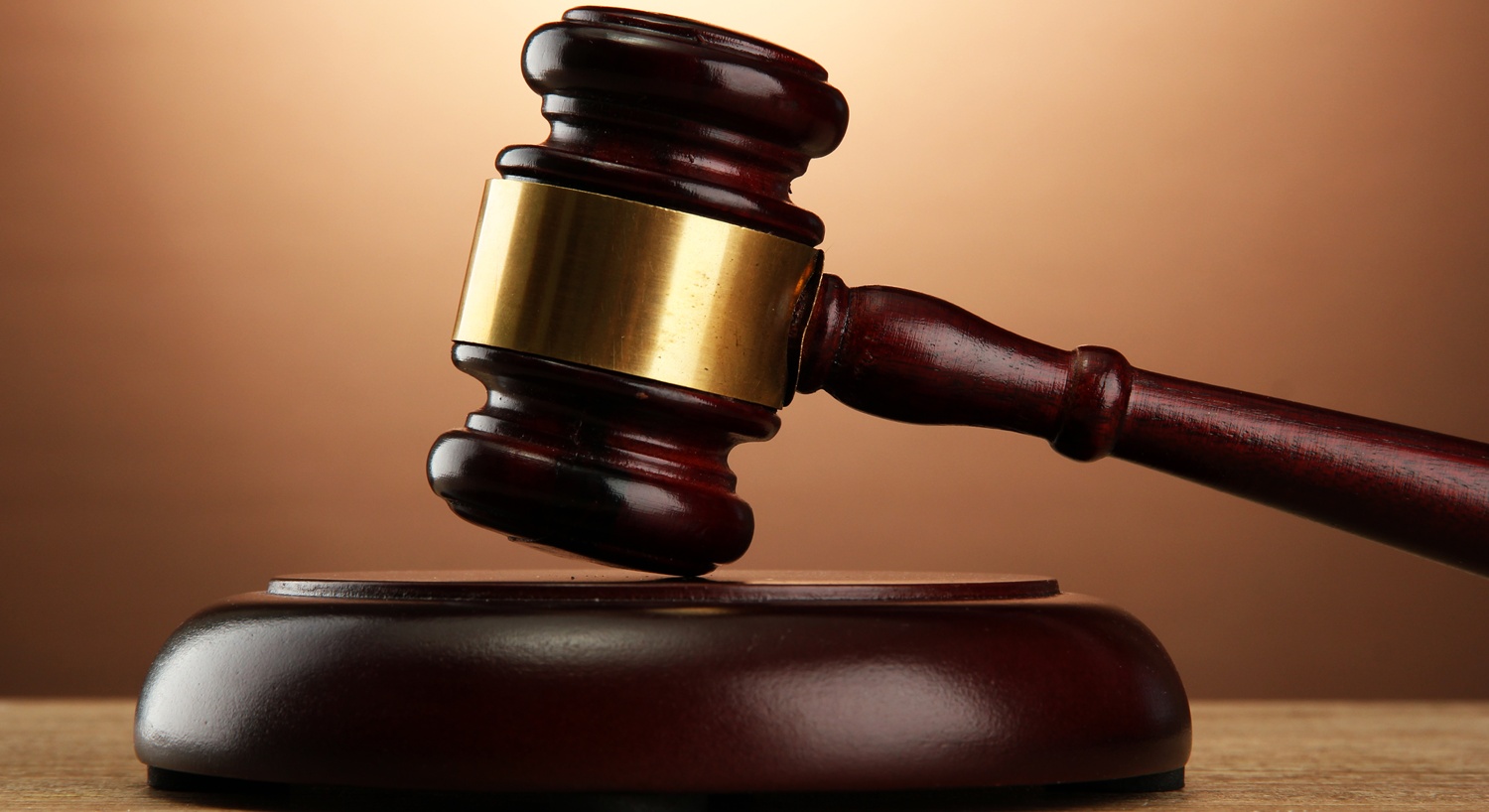 CoinLab has been ordered by a judge to pay 8,000 BTC to Bitvestment Partners LLC, who recently sued them for breach of contract.
Bitvestment says that CoinLab was supposed to provide 8,000 Bitcoins to the affected company, according to an arrangement the two firms made in August, but it "wasn't living up to its obligation". Besides ordering the payment, the Judge Robert W. Sweet, of the US district court for the southern district of New York, also forbid CoinLab from providing virtual currency to other parties until it meets its obligations.
Babberly uses its own virtual currency plus Bitcoin
A new startup based on local mobile searching is using its own virtual currency along with Bitcoin to create a new type of social platform, Coindesk reports. The company, called Babberly, created a digital coin called babberCRED that is used on its platform along with BTC, which works as a complement to that, reducing friction and transaction fees.
Canada Revenue Agency: tax rules apply to cryptocurrency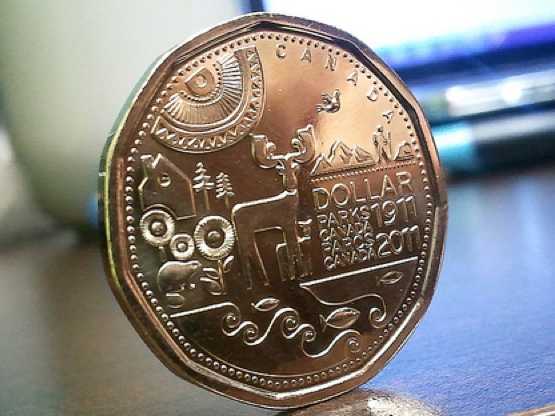 Canada has decided to reveal some of its plans for the future of Bitcoin and other virtual currencies: the country's Revenue Agency (CRA) recently released a statement regarding the taxation of cryptocurrency, which had been promised in May.
The document, entitled "What you should know about Digital Currency", provides guidance to tax advisors working with Bitcoin companies in the country, reinforcing the CRA's former opinions on the subject. Basically, the tax rules will apply when Bitcoin is used to pay for goods and services, exactly like the rules for barter transactions apply.
Hollywood studio sees cost-saving benefits of bitcoin
Studio Kaufmann Media Group (KMG), a film and TV production and post-production company, recently announced plans to implement Bitcoin acceptance as part of a wider initiative, according to Coindesk. This decision will help it clip costs on upcoming projects such as the Melissa McCarthy comedy vehicle "Tammy" and the sequel to 2011?s medieval action flick "Ironclad".
Winklevii's investment in Bitcoin grows more than $20 million in half a year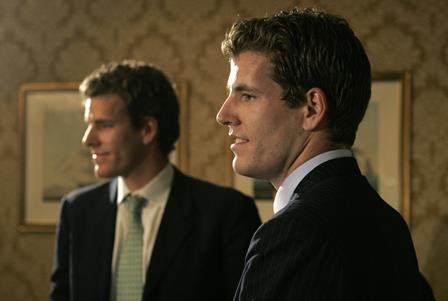 In April, when the Winklevoss twins decided to invest $11 million in Bitcoin, several investors and businessmen laugh at their expense. However, now they are paying the bill, as the Winklevii were able to triple that initial investment into $32 million in just seven months.
One Bitcoin reached $350 during this week: almost three times $120, the price on April 11, when the brothers bought. This means the coins that were once worth $11 million are currently worth around $32 million.
New company wants to track 'clean' Bitcoin accounts
Three entrepreneurs recently launched Coin Validation, a service for Bitcoin businesses that they hope will help set regulators' minds at ease, Forbes reported this week. The company offers a tracking system for Bitcoin ownership that would theoretically weed out criminals from the legitimate Bitcoin business world.
"Their plan is to compile a database of the known identities associated with Bitcoin addresses in the hope that Coin Validation will become the one-stop-identity shop for law enforcement when trying to find out who's doing something nefarious with Bitcoin, while providing a red-flag system for businesses who have customers trying to use Bitcoin that's associated with illicit use", Forbes explains.
$5.5 million help itBit get into the Bitcoin ecosystem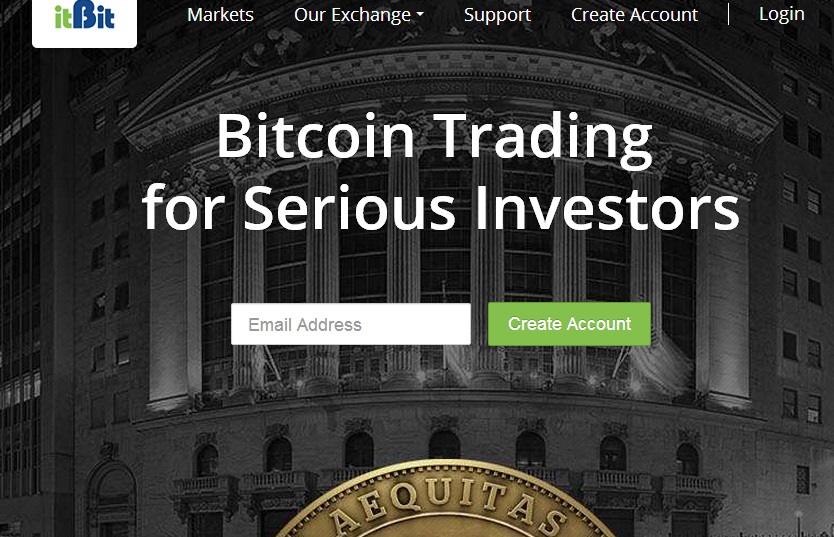 The official launching of the global Bitcoin exchange itBit has already happened and the company is now completing their second round of funding, The Genesis Block reports, equivalent to $3.25 million. Total, the exchange raised $5.5 million and has kicked-off trading during this week, opening operations to institutional and retail traders with some exceptions for the United States businesses.
The exchange – which intends to serve the global market from its offices in Singapore, Shanghai and New York – is being managed by Rich Teo. The company's CEO says it's now possible to trade in US dollars, Singapore dollars and Euros, while the fees will be "based on a maker-taker model".
Bitcoin platform GBL vanishes along with $4.1 million
Another shocking Bitcoin heist happened in Asia during this week. The trading platform GBL disappeared into thin air, taking ¥25 million ($4.1 million) that belonged to the investors.
Scammers are everywhere and China, where Bitcoin popularity is skyrocketing, is no exception. In this case, the trading platform that was serving Chinese customers and claimed to be based in Hong Kong (although the site was based in Beijing) vanished on October 26, when several clients noticed that the website had become inaccessible. And whoever erased the existence of GBL, also stole $4.1 million belonging to the users.
Satoshi Nakamoto considered #30 most influential man of 2013
The Britis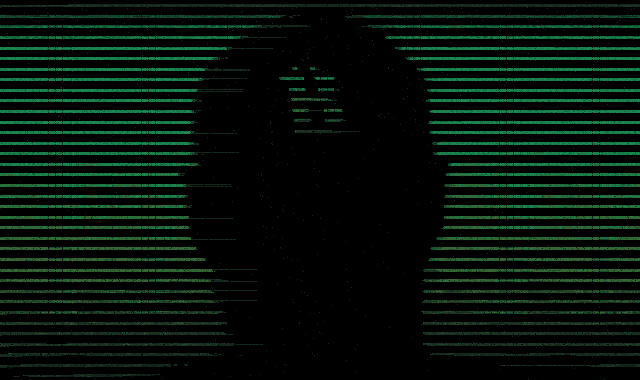 h website Ask Men included Satoshi Nakamoto, the "father" of Bitcoin, in its list of the "Top 49 Men – 2013 Edition". The creator of the white paper that originated cryptocurrency was considered by the voters the 30th most influential man of the year, despite the fact he "disappeared" in 2010.
According to Ask Men, Satoshi is influential because "in 2008, the elusive Nakamoto introduced Bitcoin in a document that outlined the problems using traditional currency in internet transactions and detailed his plan to release a more practical and secure online currency. But it wasn't until last spring that Bitcoin experienced a major boom, winning high-profile investors like the Winklevoss brothers".
First Bitcoin book series for kids launched with giveaway contest
Best-selling authors and bloggers Ponn, JuJu, GiGi and JoJo Sabra announced, during this week, the "Bitcoin for Kids" series to motivate moms and children to use Bitcoin. The news was revealed by a press release. The authors want everybody to learn that digital currency can be sent by anyone of any age, in any amount, to anywhere in the world, anytime of the day or night.
Coinkite sets up a Bitcoin account to help typhoon victims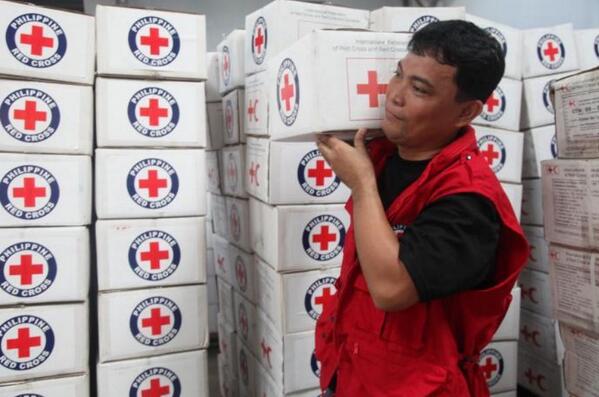 Inspired by reports from the Philippines, the Canadian startup Coinkite, which is developing an innovative service based on a Bitcoin debit card, started collecting crypto-donations to support the Red Cross members that are helping the victims of the typhoon Haiyan, in the Philippines.
You can find the donation page here with an appealing message: "things are really bad in the Philippines, I think the Bitcoin community can afford to help out. This is a small personal campaign to put together some funds to send to the Red Cross".
Hacker steals Bitcoins from 4,000 wallets hosted by Bitcash.cz
The newest victims of a major Bitcoin heist are the clients of the cryptocurrency exchange Bitcash.cz. The Czech Republic-based platform has been hacked and over two million Czech koruna (around $100,000) were stolen from up to 4,000 customers' wallets.
The attack happened this week and the exchange's website is currently down. The exchange's owner revealed that charges were filed against an unknown suspect.
Major hearing on Bitcoin gathers US authorities and the Foundation
The US Senate Committee on Homeland Security and Governmental Affairs (HSGAC) has recently revealed the list of witnesses who will speak at a hearing regarding Bitcoin on 18th November, Coindesk reported this week. The hearing will be entitled "Beyond Silk Road: potential risks, threats, and promises of virtual currencies" and shall take place at 15:00 (local time), in the room 342 of the Dirksen Senate Office Building in Washington, DC.
According to Coindesk, "the hearing will feature two separate panels, one representing US law enforcement agencies and another representing Bitcoin, extolling the virtues of digital currencies".
Coinbase allows new users to buy their first Bitcoin instantly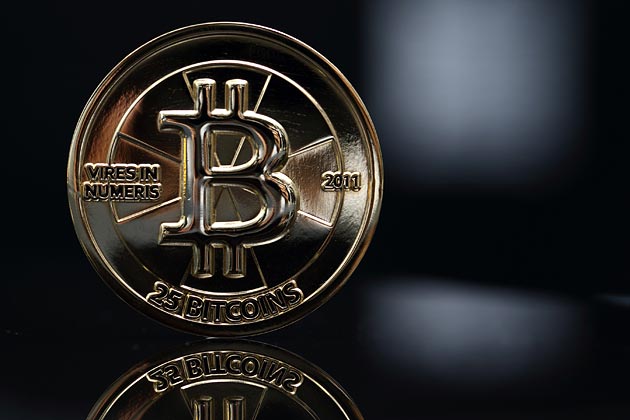 With Bitcoin growing and now overcoming the $400 barrier, Coinbase wants to make the integration of new users easier. That is why the platform launched instant purchases for new buyers.
After including the instant-buy feature back in August for users who purchased Bitcoins through the service and had been with Coinbase for at least 30 days, the platform is now ready to improve this possibility and broaden it to newcomers. All new users can now purchase a small amount of Bitcoin – up to 1 BTC – without the previous 30-day wait period.
Gyft launches points program and gives 3% back on Bitcoin purchases
The Bitcoin-friendly platform Gyft, which sells gift cards online and via mobile devices, launched a points program specifically designed to reward consumers for their growing use of gift cards. The new Gyft Points will give consumers up to three percent back on gift card purchases, rewarding the best clients. And just in time for the holidays, a period when the sale of e-cards usually goes through the roof.
The customers using Bitcoins will earn three percent, PayPal users earn two percent and, finally, credit card purchases earn one percent back. This means you earn triple points for each US dollar you pay with Bitcoin and, once you have 100 points, you can redeem $1 towards your future purchases.
Chile becomes the first country to sell real estate in exchange for Bitcoin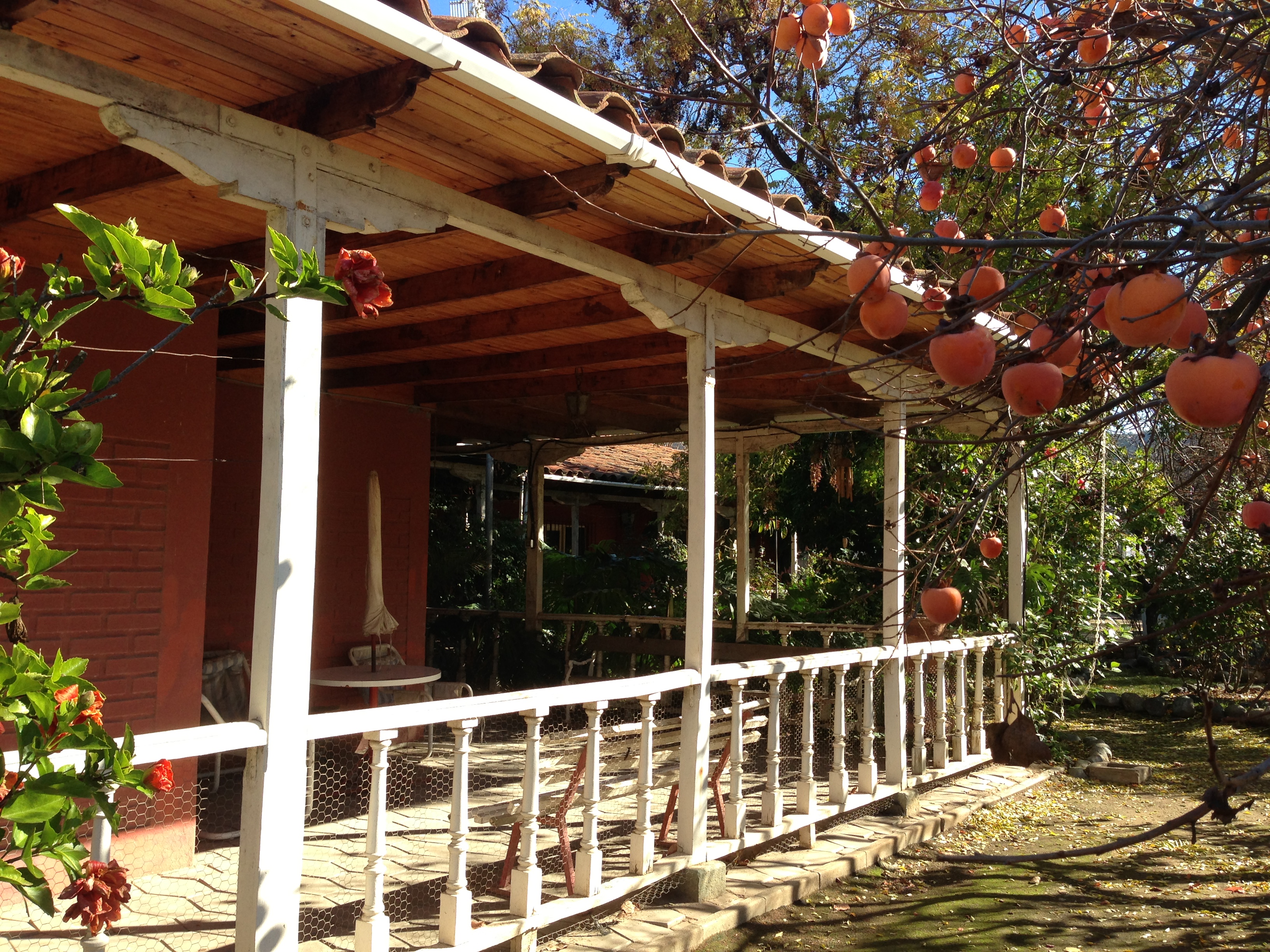 It's already possible to buy real estate with Bitcoin in Chile, where Galt's Gulch just turned into the first libertarian real estate project to accept cryptocurrency. The space was designed as a residential organic farming community and offers all the advantages of nature, with clean water, organic food and renewable energy.
The name was inspired by John Galt, the famous protagonist of Ayn Rand's book "Atlas Shrugged", a philosopher and inventor that believes in the power of the human mind and individual freedom.
Besides Chile, a similar initiave has started in China, where Bitcoin acceptance is skyrocketing. A residential developer in Zhangjiang Hi-Tech park, in Shanghai, has opened sales of its first real estate investment project. According to a press release, 300 apartments in the soon to be built buildings were recently available for sale and sold out in a few minutes.