Canada is definitely living a love story with Bitcoin. After Robocoin's cryptocurrency ATM arrival to Vancouver, the country is now waiting for the next great thing: Bitcoin debit card services, which will be provided by the national companies Coinkite and Virtex.
On one side, Coinkite plans to offer many services similar to the ones offered by regular banks. It's like a "cryptobanking" infrastructure that allows the clients to maintain checking and savings accounts and a debit card, besides offering a POS service to merchants, Coindesk reports. The users with a Coinkite account can simply swipe their Bitcoin debit card in a store, instantly transferring funds to the merchant.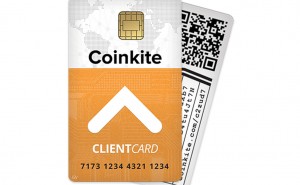 The company will provide a traditional POS terminal to retailers, which uses chip and pin technology and is being produced by a Chinese manufacturer that is also getting paid in cryptocurrency. However, the POS will also scan conventional QR codes.
"Our POS terminal manufacturer in Guangzhou, China, will accept Bitcoin from us. This is a huge deal for the adoption of Bitcoin, since manufacturing generates a massive chunk of international trade, which Bitcoin hasn't penetrated yet. And for us, since we are now one major step forwards to operating 100 percent Bitcoin business", Coinkite announced here.
The debit card itself won't hold any Bitcoins, which will stay in a central Coinkite account. The system promises several advantages: it can verify that there is enough money in the customer's account, thereby making the transactions – conducted on the blockchain – quicker and safer.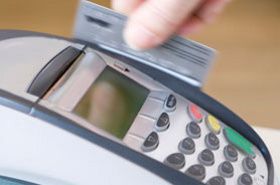 Much like Coinkite, the Canada-based firm Virtex is also launching its own debit cards, created to work with ATM and POS terminals in the country. The technology is currently undergoing a beta testing period. But Virtex has a slight advantage when compared to its "neighbour": the company is an exchange with a money services business license and is authorized to deal in both fiat and cryptocurrency.
Virtex is able to handle its Bitcoin debit card like a standard prepaid card: the users can exchange Bitcoins from their account into Canadian dollars and load them straight onto their Canadian bank branded cards, according to Payment Week. These cards work with Interac POS systems and ATMs, with over 750,000 and 58,000 terminals available in Canada.
While Coinkite will offer free accounts with a withdrawal charge of 2.47 percent or paid accounts from 0.5 BTC per year with free withdrawals, the fee structures for Virtex cards are different, with a $2 ATM cash withdrawal fee with the card and an ATM partner withdrawal fee, which averages around $1.50.