How to Buy Dogecoin – A Beginner's Guide
Last updated: 2/7/19
Dogecoin is one of the oldest cryptocurrencies around. While it started out as a joke it quickly gained a lot of traction and a loyal community. In this post I'll explain a bit about what Dogecoin is and how you can buy it online.
Post Summary
Here's how to buy Dogecoin:
Get your Dogecoin address
Withdraw your Doge
That's it! If you want a more detailed explanation about Dogecoin and how to buy it keep on reading. Here's what I'll cover:
---
1. What is Dogecoin?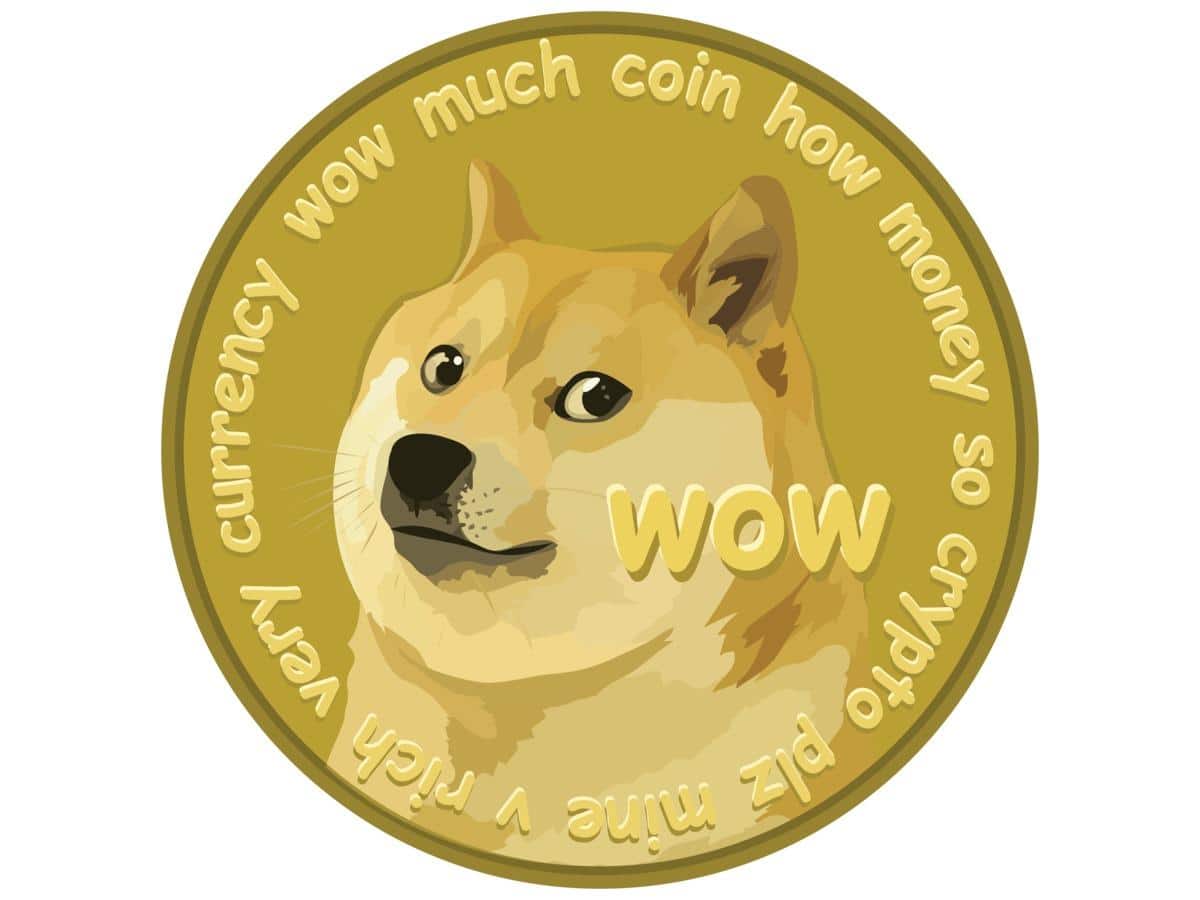 Initially introduced as a joke cryptocurrency, Dogecoin (DOGE) gained a large online following and is now one of the most popular cryptocurrencies out there. It is also well known for its meme-inspired logo of a Shiba Inu dog. Dogecoin was created in December 2013 by Billy Markus, a programmer from Portland, Oregon.
Like Bitcoin, Dogecoin has a blockchain that's maintained by a mining system. The key difference is that Dogecoin uses Scrypt, a different mining algorithm than Bitcoin's SHA-256. This is to help avoid the use of ASIC mining hardware and the mining centralization issues Bitcoin has. The original plan was to limit Dogecoin to 100 billion coins. However, it was later decided that there would be a limitless supply of Dogecoins.
One of the greatest strengths of Dogecoin lies in its passionate community, who have done a great deal of fundraising. Notably, supporters raised money to send the Jamaican bobsled team to the Sochi Winter Olympics as well as to sponsor NASCAR driver Josh Wise. Dogecoin is also used as a form of tipping by the community on platforms such as Reddit and Twitter.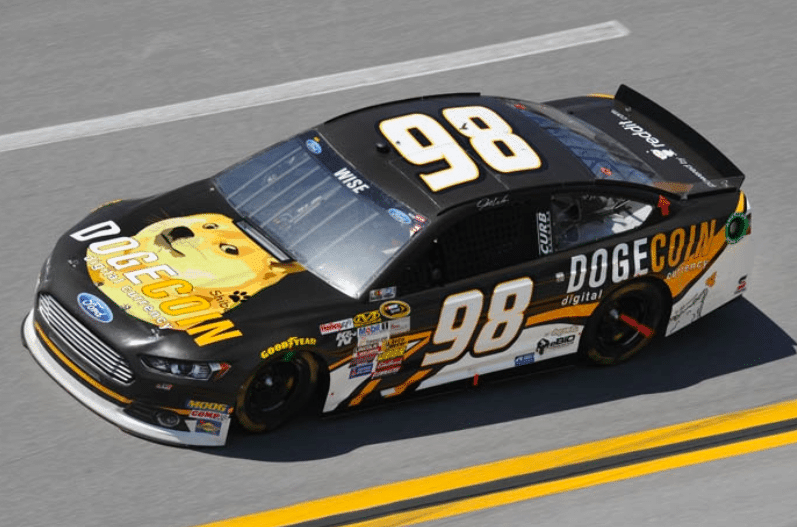 ---
2. Buying Dogecoin in 3 simple steps
Step 1: Get a Dogecoin Wallet
There's no shortage of options when it comes to Dogecoin wallets. It's always sensible to store your cryptocurrency in a wallet rather than on an exchange. This reduces the risk of your cryptocurrency being lost or stolen. There are different types of wallets for you to consider, and each wallet can vary in terms of features, usability, and security.
Dogecoin Hardware Wallets
One of the safest wallet types available, a hardware wallet does require an initial investment. For comparison, software wallets are almost always free. The reason hardware wallets are considered safe is because they keep the private key to your Doge offline on a physical device.
The Ledger Nano S and the Nano X are very popular choices which support not only Dogecoin but over 700 different crypto assets, you can read my review about them here. Likewise, the TREZOR One and TREZOR Model T are another very good option (here's my review).
Dogecoin Desktop Wallets
A desktop wallet will store the private key to your Doge on your hard drive. These wallets might be vulnerable to malware, so be sure to take the necessary precautions and only download official or highly recommended wallets.
You can choose a Doge-specific desktop wallet such as MultiDoge. This is a light wallet available for Windows, Mac, and Linux. Alternatively, you could use a multi-currency wallet such as Jaxx, which is also available on Windows, Mac, and Linux. Jaxx can also be paired with your mobile device. You can read my complete review of Jaxx here.
Hardcore Dogecoiners can also download the full client for Dogecoin on the official site, however, this is not recommended for beginners (or if you don't know what a full client is).
Dogecoin Mobile Wallet
The chance to check your Dogecoin balance on the go on Android or iOS devices is a big plus. For Android, there's the official Dogecoin Mobile Wallet, which generally has favorable reviews from users. Unfortunately, there's no such version for iOS.
However, there are mobile wallets available for both Android and iOS like Jaxx which I've mentioned earlier. Coinomi is another option that supports a large variety of altcoins and has both and Android and iOS version.
Getting your Doge address
Once you have your Dogecoin wallet it's time to get your Dogecoin address. A Dogecoin address is a long string of letters and numbers that starts with a capital D followed by a number or another capital letter. Here's an example:
DBXu2kgc3xtvCUWFcxFE3r9hEYgmuaaCyD
---
Step 2: Find a Doge Exchange
Surprisingly enough, Dogecoin doesn't receive much support when it comes to finding a reputable exchange to purchase it on. Only a handful of vetted exchanges supply a DOGE/BTC option. A number of smaller cryptocurrency exchanges offer fiat pairs with Dogecoin. In particular, Exrates, YoBit, and Livecoin all have DOGE/USD pairs.
LiteBit.eu and Bittylicious provide a DOGE/EUR pair. A DOGE/GBP pair is offered at Bittylicious and Cryptomate. Remember, it's always worth checking out reviews of cryptocurrency exchanges before signing up and buying.
Here are the most reputable exchanges that allow you to buy Doge:
Changelly
One of the few places that will allow you to buy Dogecoin with almost any currency (fiat or crypto) is Changelly. Changelly is a conversion service that works relatively quick and doesn't require anything more than an email to sign up. The downside is that it can take up a lot in fees (especially if you buy Doge with your credit card). You can read my Changelly review here.
Kraken
If you're looking for a cryptocurrency exchange that allows you to buy Dogecoin with fiat, Kraken is your best bet. Founded in 2011, the US exchange has a DOGE/BTC trading pair. They offer a wide range of deposit methods, and users in Europe can benefit from the fast and free SEPA deposits. You can read my complete Kraken review here.
Poloniex
A US-based cryptocurrency exchange launched in 2014, Poloniex has among the highest trading volumes when it comes to Dogecoin. There is a DOGE/BTC trading pair, but there aren't any fiat trading options available. Poloniex is well suited to more advanced cryptocurrency traders, as it offers low fees and supports a wide range of cryptocurrencies. You can read my Poloniex review here.
How to Buy Dogecoin with a Credit Card
While it's not possible to buy Dogecoin directly with a credit or debit card, what you can do is buy another cryptocurrency with this payment method and trade it for Dogecoin via Changelly. For example, Coinbase, CEX.IO, and Coinmama all accept credit and debit cards. This means that you can buy BTC, ETH, or LTC and simply send it to Changelly or another cryptocurrency exchange for trading to Dogecoin.
How to Buy Dogecoin with PayPal
There are very few cryptocurrency exchanges that accept PayPal payments. For this reason, there are no options when it comes to buying Dogecoin with PayPal. However, you can use LocalBitcoins, which let you use PayPal to buy Bitcoin. Then you can transfer the Bitcoin to Changelly and trade it for Dogecoin.
---
Step 3: Move your Dogecoin to your own wallet
As always, don't forget to withdraw the Doge you've bought out of the exchange and into your own wallet using the address you got in step 1. If you keep your Dogecoins on the exchange, you've basically given up the control of the coins—if the exchange gets hacked or goes bankrupt, you may end up losing them.
---
3. Conclusion
Dogecoin is an established cryptocurrency that has been around since 2013. It has a passionate community that enjoys fundraising and using Dogecoin to tip other users on Reddit and Twitter. While this cryptocurrency doesn't have any significant advantage over other coins, the adoption it mustered throughout the years makes it seem like it's here to stay.
Have you used any of the above wallets or exchanges? What do you think of Dogecoin? Let me know in the comments below!
Bitcoin Video Crash Course
Dummy-proof explainer videos enjoyed by over 100,000 students. One email a day for 7 days, short and educational, guaranteed.
We hate spam as much as you do. You can unsubscribe with one click.