Lots of new businesses started accepting Bitcoin this week, so great news all around for the community! Just to name some of them, we have a window cleaner and a 3D printing company, a bar in Beijing or a shoemaker in Iran. Besides, we have new cryptocurrency-based companies and important milestones.
If you have been living under a rock during the past week or just want to remember the news that made the last seven days, take a look at our weekly round up. But first: happy birthday, Bitcoin!
Ask medical questions to doctors and reward them with Bitcoin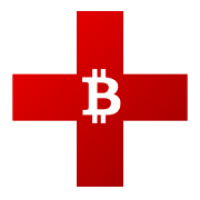 Meet CoinMD, the platform that gathers doctors from all over the world, who are available to answer to your medical questions or doubts for free. The idea might seem a bit strange, but just think about all those people who live in deserted places and have to make dozens of miles to reach a doctor… when there's actually one to help them.
Although you don't have to pay for the service, the users are highly encouraged to donate. If you feel the provided answer really help you or you just want to reward the doctor there's the option of donating Bitcoins.
Beers4Bitcoin is now a monthly event in Sydney
The first Australian Beers4Bitcoins, in Sydney, was such an amazing success that the team behind the event decided to turn it into a monthly tradition, starting in November. The meeting will be held on the first Sunday of each month, at the Old Fitzroy.
Formally, the social gathering will occur from 3 pm to 6 pm, but people are free to stay at the bar until closing. If you're in Sydney, the first monthly Beers4Bitcoins will be held on November 3. You can check the latest updates regarding the meeting here.
Sean's Outpost has already provided over 20,000 meals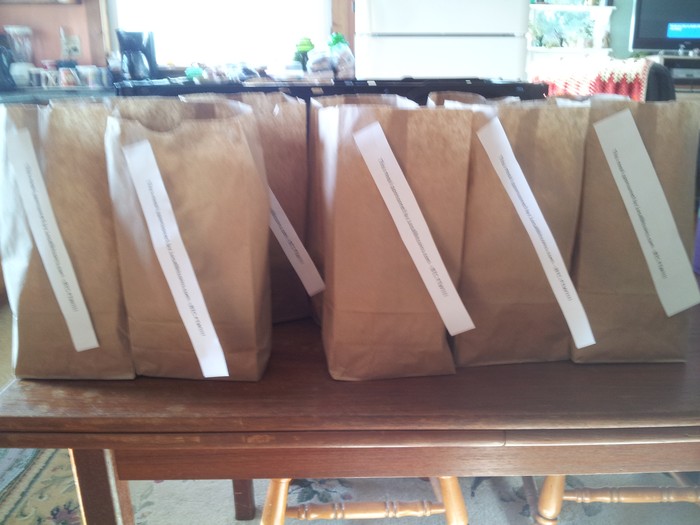 It's not a milestone you can overcome every day, but the Pensacola Homeless Outreach known as Sean's Outpost did it: the charity already provided 20,000 meals to homeless people in Northwest Florida since the beginning of its activity.
And all thanks to Bitcoin donations that arrive daily from across the world. "We have been very fortunate to benefit from the upswing in price since we started", the founder Jason King said.
Belgian Parti Libertarien membership fees can now be paid with Bitcoin
You can now become a member or support the work of Belgium's Parti Libertarien (Libertarian Party) with Bitcoin's help. The party is accepting cryptocurrency from members who want to pay their membership fees in a different way.
However, the decision might be more symbolic than what it seems, according to this message (in French) published on the party's website. "The Parti Libertarien calls for the end of the state monopoly on currency and opening of the production of money to private actors", the group wrote.
Bitcredits gets recognition with a boost from the Bitcoin Embassy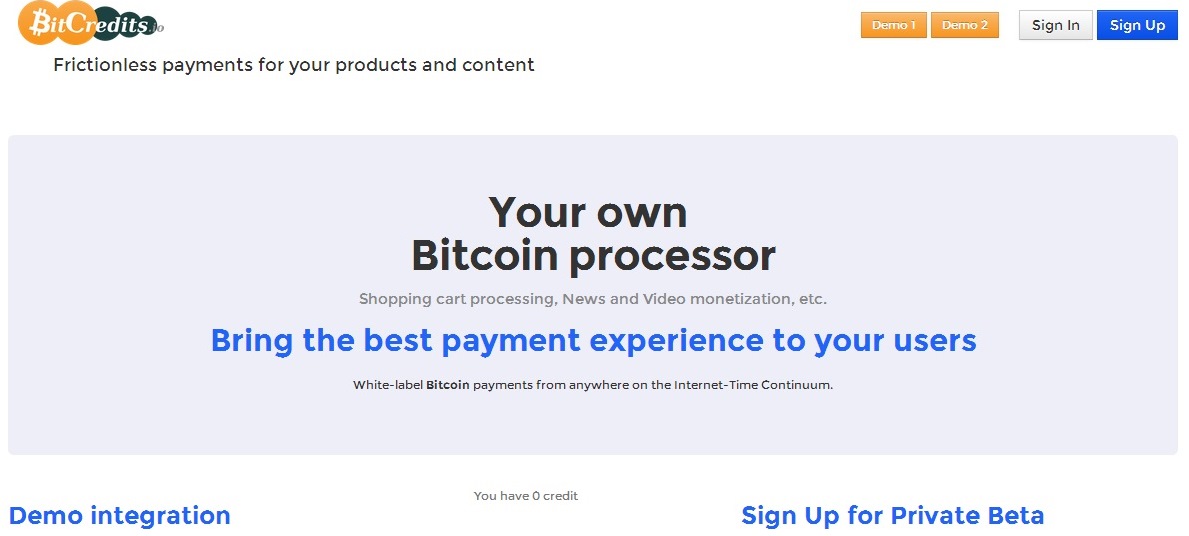 Bitcredits.io is one of the first products coming out of the Bitcoin Embassy, a cryptocurrency hub located in the heart of Montreal, Canada. This simple payment processor, which you can quickly embed on your website, lets you charge viewers for content or simply make online sales.
The implementation of the service  is done through embedded javascript, creating opportunities for people like bloggers, who can now get real revenue through Bitcoin micro-donations.
Switchless buys Africa's largest Bitcoin exchange
The largest Bitcoin exchange operating in Africa, BitX, was recently bought by the South Africa-based Switchless, a firm that develops crytocurrency software for financial institutions. The deal was confirmed, but the values involved are still a mystery.
Marcus Swanepoel, the director of Switchless, told Coindesk the deal was something closer to an "aqui-hire". The company's total staff has grown and now has eight people, thanks to the addition of three new experts coming from BitX, including the former Google engineer Timothy Stranex, who co-founded the exchange back in February.
GirlsGoneBitcoin is back with new name after shutdown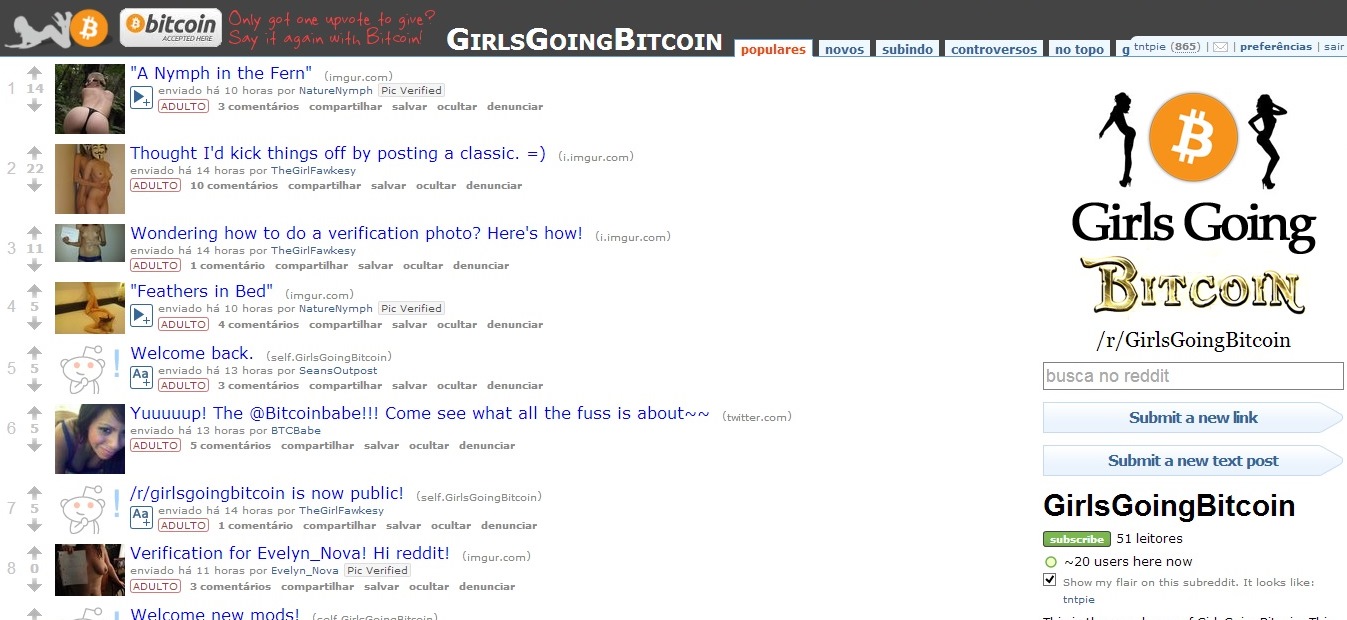 The platform r/GirlsGoneBitcoin (GGB), Reddit's first virtual strip club where Bitcoin was the favorite form of payment, was recently shut down by the website, but reopened shortly after with a new name, GirlsGoingBitcoin, and new rules.
"The reason the original subreddit was banned was due to myself and other mods getting small kickbacks due to traffic from GGB going to sidebar links like my blog, which has coinurl's on it. (…) Reddit sets that as a standard because in the case of larger subreddits, internal corruption could really cause a lot of issues", the moderator 'TheGirlFawkesy' explained.
Moderators on Reddit are supposed to be impartial and are forbidden from getting financial benefits from the boards they supervise. In the past, other moderators have equally been removed due to the same grounds.
Merchants of the world, meet the new Bitcoin neon sign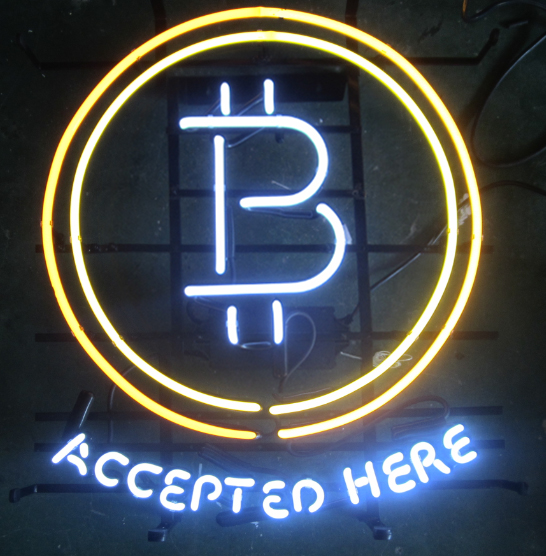 Forget about sticking a piece of paper to the door of your innovative and Bitcoin-friendly brick-and-mortar establishment to let everyone know you accept cryptocurrency. What you need is something new and shiny that can attract everybody's attention: what you need is the neon Bitcoin sign.
The idea was born a few months ago. Since then, a redditor connected to the site Cryptocables.com has created this amazing sign that merchants can now easily buy. So easily that half of the available inventory was sold after being available for just one day.
Australian crowdfunding platform Pozible accepts Bitcoin
After several requests from Bitcoin users, the Aussie crowdfunding platform Pozible has finally started accepting cryptocurrency pledges. The news was announced by the site through an official message, which had a short explanation about Bitcoin for the newbies out there. Pozible is accepting virtual donations through Coinjar.
Obama asks Eric Schmidt if "Bitcoin is anything he has to worry about"
USA Today recently published an article written by Michael Wolff that included a story recently related to him by a guest at a White House dinner, which included Google's Eric Schmidt. Apparently, Barack Obama asked Schmidt if Bitcoin was anything he had to worry about.
The North-American president, like many other managers, "is surely not uninterested in technology, nor unmindful of its uses and importance; he just thinks understanding its nuances is somebody else's job, a supply chain process", says the article.
Blockchain.info reaches 500,000 wallets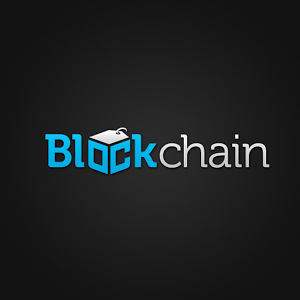 Blockchain.info has amazing reasons to celebrate. The platform reached its wallet number 500,000 and rewarded a lucky user with 10 BTC. "We are extremely grateful to the Bitcoin community for its continual support over the years", said a message posted on Reddit by Blockchain.info.
The user with a new wallet number 500,000 and several free Bitcoins was known a few hours after the first announcement made by the platform.
HashFast open sources Bitcoin ASIC interface protocol
HashFast recently announced they are open sourcing the interface protocol used for controlling their Bitcoin mining ASICs. "Open sourcing this design gives significant insight into how their Bitcoin miners operate and provides a platform for driver developers. More users collaborating in driver development should allow for a more diverse set of options, and a better experience for HashFast customers", explained the article published by The Genesis Block.
BitPay processes huge transaction of $1 million for Butterfly Labs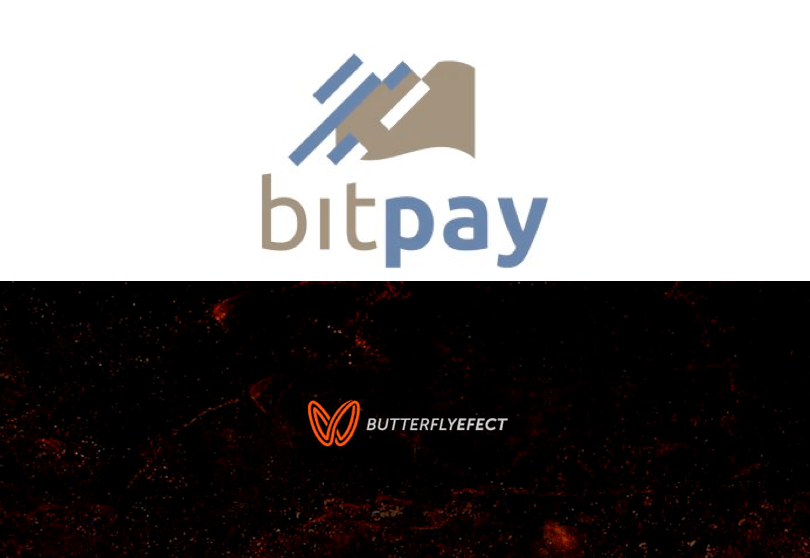 BitPay has processed its largest Bitcoin merchant transaction ever: a massive single order of $1 million for the mining hardware manufacturer Butterfly Labs, based in Kansas City.
Despite the size of the transaction, "BitPay processed, cleared, and settled it within their normal one business day time frame directly to Butterfly Labs' bank account". At the current exchange rate, this means the platform processed more than 5,200 BTC from an order received by Butterfly Labs.
Coinfloor wants to break Bitcoin laundering stereotype
The exchange Coinfloor, with connections to the United Kingdom, opened this week with a goal: try to change the image of Bitcoin, sometimes associated with crime and money laundering, according to the site Kit Guru.
Its slogan is "Bitcoin for the world" and its site highlights an interest in helping small businesses, offering Bitcoins at a competitive price in a secure fashion and capable of dealing in high volume. Besides, the company assures it's compliant and obeys all trading standards.
First Bitcoin ATM in Vancouver is operating at full speed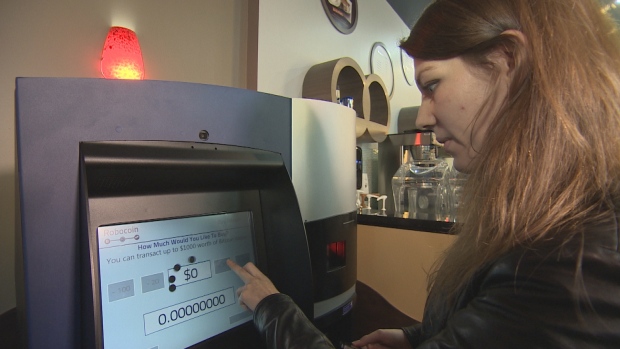 It's official: the first Bitcoin ATM already served its first customers in Vancouver, Canada, and everything went down flawlessly. One of the co-founders of Bitcoiniacs, the physical cryptocurrency exchange located in Vancouver that purchased the machine, was at Waves on Tuesday (29), helping the first users of the Bitcoin ATM.
During its first day, the Bitcoin ATM managed81 transactions and received over $10,000. Jackson Warren and his other two partners plan to install four more blue and silver machines across the country by December.
RIAA: Bitcoin Makes it Hard to Track or Seize Pirate Bay Donations
The RIAA (Recording Industry Association of America) alerted the US Government to several notorious pirate websites this week, including The Pirate Bay. According to Torrent Freak, RIAA did raise a novel issue while presenting this batch of websites: their report highlights the fact that The Pirate Bay has embraced Bitcoin, which they believe makes it harder to seize and trace the site's funds.
BitQuick.tw allows you to buy and sell Bitcoin for Taiwanese dollars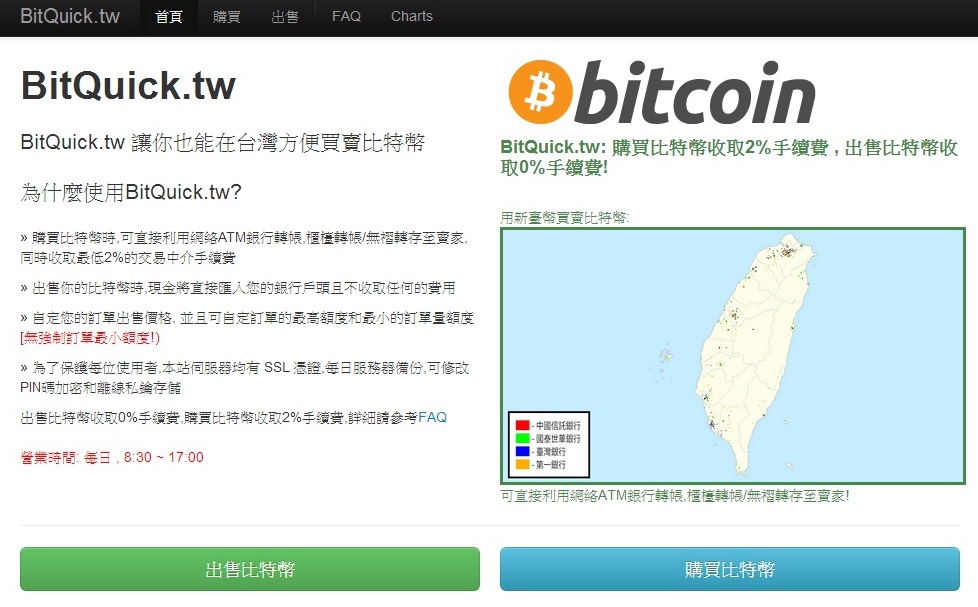 If you're in Taiwan and want to buy or sell Bitcoin in a simple way, you now have a new local exchange that can help you: BitQuick.tw.
Through this platform, you can acquire virtual currency using your bank account, for instance. For this kind of operation, the exchange charges a two percent fee. However, if you want to sell your Bitcoins, you can do it free of charge.
Dark Wallet creators release video on the eve of Bitcoin's birthday
The creators of the future Bitcoin service Dark Wallet are back on the spotlight after launching an awesome video to promote their work and Bitcoin itself. The timing couldn't be more symbolic, as we are celebrating cryptocurrency's fifth birthday.
One of the developers involved in this project is Cody Wilson, the author of the controversial 3D-printed gun. The video's ultimate objective is to lead people to donate, of course, but that fact doesn't make the short production less impressive. It's not only about Dark Wallet, it almost condenses the meaning of Bitcoin in less than three minutes. So, it's really worth to watch: just click hereand watch it on Youtube. If you rather use other platforms, the video is also published on LiveLeak.