Bitcredits.io is one of the first products coming out of the Bitcoin Embassy, a cryptocurrency hub located in the heart of Montreal, Canada. This simple payment processor, which you can quickly embed on your website, lets you charge viewers for content or simply make online sales.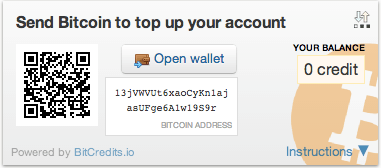 The implementation of the service  is done through embedded javascript, the Montreal Tech Watch reports, creating opportunities for people like bloggers, who can now get real revenue through Bitcoin micro-donations.
"BitCredits allows websites to process Bitcoin (eventually other alt-coins also) through their site, while keeping their users engaged with their brands. No redirections, no logins or account creations with third parties. The tightest integration possible", it's possible to read on the processor's website.
The founder of the service, Alexandre Bourget, launched BitCredits back in July. Now, he reveals the platform is exploring opportunities for growth like offling retailing, but keeps mainly focused on boosting the adoption of cryptocurrency.