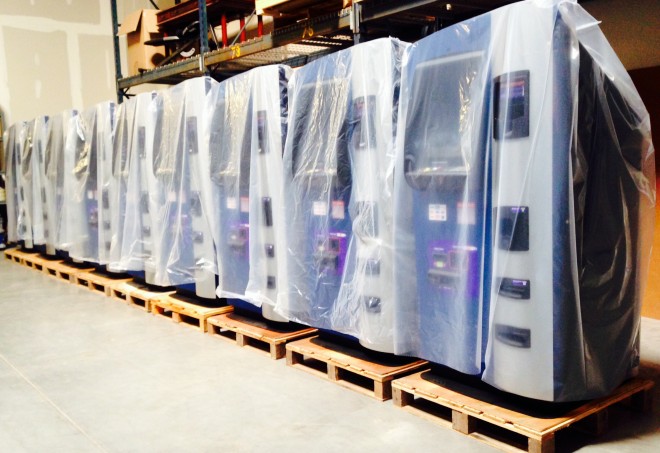 Vancouver, in Canada, will be the first place in the world to host a working and publicly available Bitcoin ATM, produced by the Las Vegas-based company Robocoin.
You can thank the founders of the brick-and-mortar store Bitcoiniacs, who are establishing a network composed of five devices spread across the country.
The first Bitcoin ATM will go live on Tuesday (29), according to the site Wired, operating near the entrance of Waves, a coffee house located in downtown Vancouver. The machine will trade Bitcoins for fiat currency and vice versa, always respecting Canada's anti-money-laundering laws.
The three founders of Bitcoiniacs paid $18,500 for each machine, buying a pack of five Robocoin ATMs.
Like Robocoin, the other company producing Bitcoin ATMs has also started shipping its devices. Lamassu has delivered 13 machines since the beginning of October. However, unlike Robocoin's ATM, this one can only exchange fiat currency for Bitcoin, not the other way around.