While some businesses accept cryptocurrency as a complement to their conventional sales, there are other companies that risk it all by exclusively accepting Bitcoin for their products. However, this could be exactly the solution for some brands, like the online store Persian Shoes, that need to thrive in a world where trading limits are often tricky.
This Iranian business "with over 70 years of experience in the footwear industry" launched into a virtual adventure with Bitcoin's help, hoping to deliver handmade quality shoes manufactured with natural leather to clients around the world.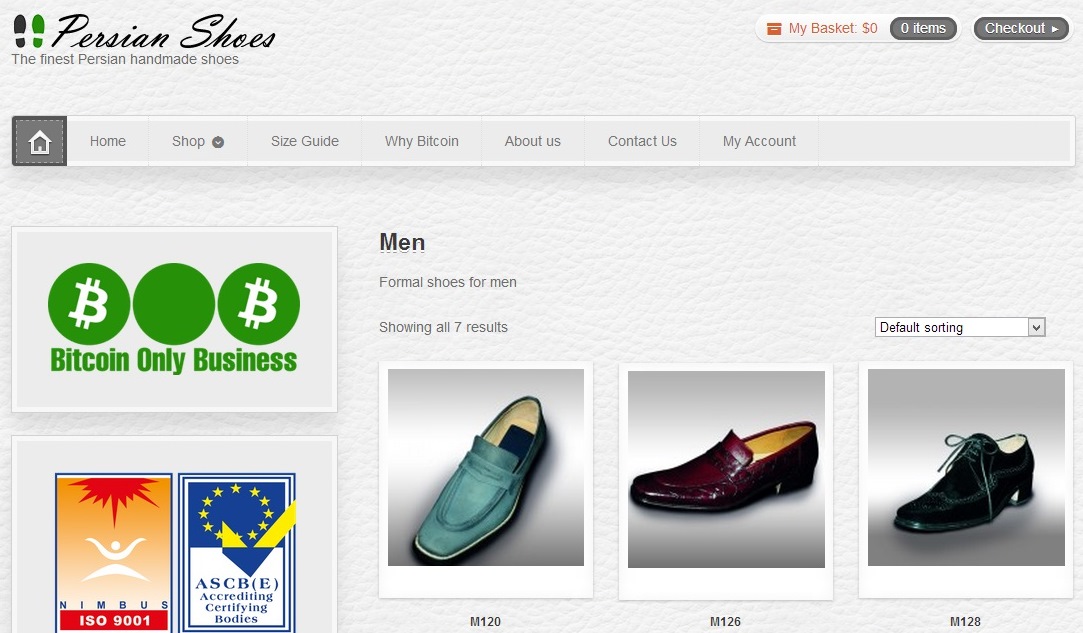 Besides producing their own shoe molds, Persian Shoes also develops original designs for other shoe makers in Iran.
While browsing through the brand's website, you can find out some cryptocurrency-related information. The company explains its Bitcoin-only policy by saying that digital currency "is a great quick way for us to receive your payment. We have been told that buying Bitcoin is as exciting as buying a new pair of Persian Shoes".
Like in several other cases, cryptocurrency is the only answer to these Iranian merchants who want to sell their products to other countries.
We like to sell our products across the world and the more customers the better. The problem is we operate in Iran and most payment systems either are not willing to serve us at all or impose a huge risk on our business.

Before launching this website, our international sale has been limited to a few dedicated customers who knew about the quality of our products and were prepared to go through a lot of trouble to pay us.
According to Persian Shoes' website, "before finding out about Bitcoin, receiving our money was the number one obstacle in expanding our business. Now, with Bitcoin and the help of the Bitcoin community we are hoping to become a role model for other small businesses in Iran to find global customers".
Bitcoin changing the world… step by step.