The Boston-based Circle Internet Financial Inc. has recently raised $9 million in order to dive into the Bitcoin ecosystem. The Series A investment was made by Jim Breyer, Accel Partners and General Catalyst Partners.
According to its founder, Jeremy Allaire, quoted by Forbes, Circle wants to create and offer payment acceptance tools for merchants, but also be a place where consumers can buy, sell, receive and store Bitcoins. The company's main goal is to evolve and compete with the cryptocurrency giants BitPay and Coinbase.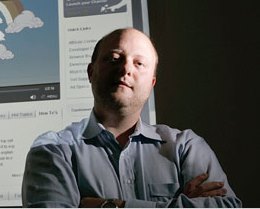 For now, the service, which will be based in Dublin, is accepting sign-ups at Circle.com for when it launches in beta. "I've been building internet platforms for 20 years. My work has always been focused on building things on top of the open standards of the internet that transform industries. When I looked at the ecosystem emerging around Bitcoin, it struck me that this was a global opportunity", Jeremy Allaire told Forbes.
And what the opinion of Circle's investors? They think it will be a business that can complement the offer in the Bitcoin landscape, backed by serious funding and experience.
According to Allaire, the financing is being directed towards product development, compliance and regulatory affairs, as well as marketing. The company is registered with the Department of Treasury's FinCen as a money services business. Besides, it is engaging "with multiple states and planning to be licensed in as many as we need to be to operate".
As reported by Coindesk, Circle's Series A investment is the largest in the industry so far. The Bitcoin wallet service and payment processor Coinbase only received $6.11 million and BitPay got around $2.5 million to date.