How to Buy Bitcoin in Dubai, UAE
By: Steven Hay | Last updated: 1/19/21
Where can you get Bitcoin in Dubai? In this post, I will review Bitcoin's status in Dubai, its popularity, and the different exchanges you can use to get BTC in Dubai.
How to Buy Bitcoin in Duabi Summary
The legal status of Bitcoin and cryptocurrency within Dubai is unclear, as the Central Bank of the UAE does not consider virtual currencies to be legal tender. The bank has repeatedly issued warnings to citizens about the risks of getting themselves involved with Bitcoin. However, there is no outright ban on cryptocurrencies.
It's possible to buy, own, and sell Bitcoin in Dubai legally. As an individual, there's no need to apply for a license to own or use Bitcoin.
To buy bitcoins in Dubai follow these 4 steps below:
Download or get a Bitcoin wallet
Go to CoinMama
Choose the amount of Bitcoin that you want to buy
Enter your payment information and bitcoin address
If Coinmama doesn't work out for you here are some additional Bitcoin exchanges for buying Bitcoin in Dubai: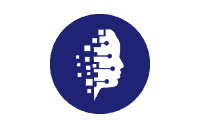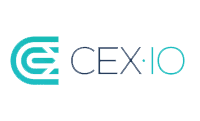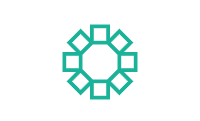 Availability:
Worldwide (Credit card available only to UAE & several ME countries)
That's how to buy Bitcoin in Dubai in a nutshell. For a more detailed explanation read on, here's what I'll cover:
---
1. Bitcoin Legal Status in Dubai
Bitcoin is not considered legal tender in Dubai, which means it's not a legally enforceable means of payment, like the Dirham. Despite this, the country is actively working to incorporate blockchain technology as a staple of the economic system.
The government hopes to transfer half of the nation's transactions onto a blockchain platform by 2021.
In February 2018, a top of the line security storage facility was granted a "Crypto trading license" by the government. This allows them to secure crypto assets on behalf of their investors, alongside their original business activity of securing physical gold.
With the establishment of at least one legalized facility for the secure storage of crypto assets, it's undeniable that government is supportive of cryptocurrency.
After the nation's successful transition to a blockchain platform in 2021, further changes will probably be rapidly codified. For now, however, the law books remain blank on the topic of Bitcoin and cryptocurrencies.
So, while Bitcoin is not officially recognized as money, it's not illegal either. For now, the legal structure surrounding cryptocurrency remains undefined and unclear, regardless of the aforementioned momentum.
---
2. How Popular is Bitcoin in Dubai?
Bitcoin has seen a relatively consistent level of interest over the past 12 months, according to Google trends. Users in Dubai have been searching for the term "Bitcoin", regardless of the value of Bitcoin, showcasing a genuine interest and understanding in the technology.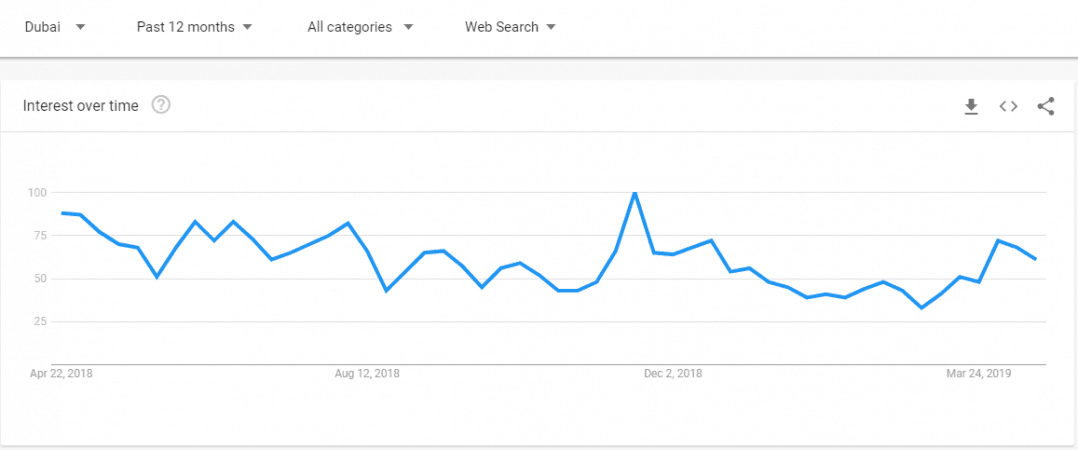 The local exchange market is active with buyers and sellers that consistently supply the demands of the local community, as can be seen on LocalBitcoins' charts.
Bitcoin's decentralized trade volume has been declining after the global interest spike in early 2018 but, as evidenced by the graph below, it has still roughly doubled year-on-year.

---
3. Main Dubai Bitcoin Communities
Dubai is a social hub, so it makes a lot of sense that the majority of Bitcoin communities would be meeting personally, as opposed to an online presence. To find people you can discuss Bitcoin with, visit these pages:
The local meetup groups are a promising place to start if you are interested in meeting other Bitcoin enthusiasts or opportunities to trade with other people.
The Dubai FB Bitcoin forum is a vibrant group with lots of daily updates
If you can read Arabic and you're looking to learn more about Bitcoin and blockchain online, you should consider visiting the Arabic BitcoinTalk thread.
---
4. Dubai-based Bitcoin exchanges
BitOasis
BitOasis is among the first cryptocurrency exchanges in Dubai. It has grown to become one of the largest cryptocurrency exchanges in the Middle East. Since 2015, this company has provided its clients with a cryptocurrency wallet and exchange services.
The fee structure for fiat-crypto pairs starts with 0.25% for makers and goes as low as 0.05% for high volume trades. You can read the entire fee structure here.
Bitex UAE
*September 2020 update:  There seem to be a barrage of bad reviews calling out Bitex UAE for being fraudulent. While I can neither confirm nor dismiss those claims, I do advise our readers to conduct proper due diligence before depositing any funds to the exchange.
Bitex UAE, established in 2018 in Dubai, is one of the latest exchanges and wallet providers in the United Arab Emirates. Supported by UAE's Blockchain Strategy 2021, the company hopes to provide the local population with a fast and reliable way to trade Bitcoin and other cryptocurrencies.
The exchange charges 0.30% commissions on all trades, can read their entire fee schedule here
---
5. International Exchanges Available in Dubai
The international cryptocurrency exchanges are welcoming Dubai-based investors and blockchain enthusiasts to buy and sell cryptocurrencies. With the healthy regulatory momentum, most cryptocurrency exchanges would be happy to incorporate you as their latest client.
Here are a few of the many international exchanges you can use safely:
Coinmama
Coinmama, founded in 2013, has proven itself to be a real bastion of cryptocurrency and especially Bitcoin, fostering a significant amount of interest in the technology. Coinmama currently satisfies the needs of crypto buyers in over 200 countries.
You can easily purchase Bitcoin from Coinmama with a credit or debit card, which makes getting your first Bitcoins simple and effective.
While secure and reputable, this exchange usually does have a steep transaction fee of up to 5.5% per transaction.
To learn more about this exchange read my full review of Coinmama here.
CEX.IO
CEX.io, founded in 2013, is a  UK-based cryptocurrency exchange that enables you to buy and sell a wide variety of cryptocurrencies, including Bitcoin.
You can use a debit card or a bank transfer to deposit funds into your account for free, with fees as low as 0.2% when trading. Keep in mind that if you use the brokerage service (a simple service designed for beginners) fee are much higher.
To learn more read my full CEX.io review.
Changelly
Changelly, an instant crypto exchange requires you to have cryptocurrencies in your ownership, to begin with. You can use it to buy Bitcoin if you have other of the supported cryptocurrencies fast and simple.
There are minimal fees of 0.5% per transaction and Changelly does not require you to sign up with your government-issued ID.
Through their partners, you can also buy Bitcoin with a credit or debit card for a minimum of $50 and up to a $10,000 maximum on the first transaction.
To learn more read my full Changelly review here.
---
6. How many Bitcoin ATMs are there in Dubai?
While there is acceptance of Bitcoin and cryptocurrency companies in general, this does not seem to translate for Bitcoin ATMs in Dubai. The first Bitcoin ATM in Dubai was installed in March 2019, but only two days later it was removed by the authorities for non-compliance.
The expectation is that this situation will change alongside with regulation, but for now, there are no Bitcoin ATMs in Dubai.
---
7. Conclusion
Dubai is promising to become one of the leading global communities in cryptocurrency and blockchain. Already, there is a significant amount of crypto companies and start-ups which are operating within the Free Trade DMCC in Dubai.
The government is working on implementing a blockchain strategy with the goal of transforming 50% of the government's transactions into blockchain entries.
There are several cryptocurrency exchanges operating in Dubai, even without the support of the Central Bank of the United Arab Emirates. These sort of contradictions add up to the confusion when trying to understand the status of Bitcoin and cryptocurrencies in Dubai.
However, the entire situation in the country is showcasing a pro-crypto attitude, even if Bitcoin ATMs are considered non-compliant.
There is a long way to go before we can say with certainty what the status of Bitcoin and cryptocurrencies are in Dubai. There is a significant amount of difference between what is practiced in reality and what is available as law.
For now, however, the future for cryptocurrency and Bitcoin in Dubai looks promising.
That's it! If you had any question or personal experience with Bitcoin in Dubai, let me know in the comments section below.