Welcome to 99Bitcoins
99Bitcoins is one of the largest sources of information for non-technical newbies on the web. Our site includes guides, reviews, tutorials and videos about everything Bitcoin and crypto related.
Ofir Beigel – general manager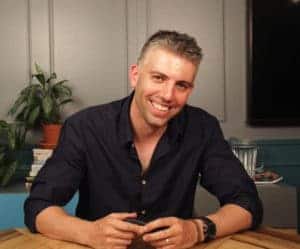 Hello and welcome to 99 Bitcoins. My name is Ofir, I'm 38 years old and I live in Tel Aviv, Israel. I have discovered the world of Bitcoin on April 2013 and since then have been a big supporter of the Bitcoin community.
I  started this website since I saw there was no practical non-technical guide for Bitcoin newbies – everything was just too hard to understand. The initial website talked about various ways to buy Bitcoins but the site quickly grew from there.

Since I've started  99 Bitcoins it has grown immensely and today we are helping more than 1.4 million new Bitcoiners each month.  My main role is to coordinate our team's efforts and write the occasional blog post.
I won't give you my whole life story here but just so you'll get to know me better here are a few details. In my spare time I fly helicopters, read comic books and work out. I absolutely ADORE swimming, I got into it after I suffered a back injury and couldn't run anymore. My MacBook goes everywhere I go and it's one of my most prized possessions (right after my wife and 2 dogs).
My main interest in the Internet world is in Internet marketing and today I give talks around the world about how to market Bitcoin startups – kind of combining my two passions of Bitcoin and marketing. Aside from me there are 7 other team members that help keep 99Bitcoins active, and now it's time for a short introduction to each of them.
Michael Gusev – Lead developer
Michael lives in Germany although he's originally from Belarus. He deals with all of the technical aspects of the sites. He basically makes sure that the site is kept up and running even during all of the Bitcoin price rollercoasters. I don't think I've ever met a motivated and talented developer like him in the past.
Zsofia Elek – Customer support
Zsofia lives in Hungry. She takes care of our readers' questions. Zsofia started mining first Bitcoin then later some altcoins with the available AMD GPUs together with her brother. Although her mining activity has stopped by now her passion about blockchain technology and cryptocurrencies remains.
Steven Hey – Writer
A former futures trader, Steven's keen interest in matters financial, economic and political eventually led him to conclude that the current, debt-based fiat system is broken. It was a natural step from there to investing in gold and, in early 2013, Bitcoin.
"John" Nicholo Meneses – Company presenter
"John" as we call him on 99Bitcoins talks, thinks  makes and builds things for a living. On 99Bitcoins "John" is kind our company presenter. Whenever we need a friendly face to explain something Bitcoin related we go to him.
Nate Martin – Video expert
Before coming on to host Bitcoin Whiteboard Tuesday, Nate was pretty much a newbie to cryptocurrencies. Only through his first episode of hosting did his interest get piqued. Nate believes that Bitcoin and blockchain technology represent an economic paradigm shift upon which new markets, and new fortunes, will be made.
As you've probably noticed our team is spread throughout the globe. We do not have any physical office, each of us works from his own location in a different time zone. If you want to contact any one of the 99 Bitcoins team members just use our contact form and we will get back to you as soon as possible.
99Bitcoins is a company by 99Coins ltd. 23 Sderot Bialik, Ramat Hasharon, Israel.