Buy Bitcoin in Germany
By: Eliot Prince | Last updated: 11/8/23
Wondering how to buy Bitcoin in Germany? This guide details all the information on Bitcoin's status in Germany and the best Bitcoin exchanges.
How to Buy Bitcoin in Germany Summary
You can buy Bitcoin in Germany using a Bitcoin ATM or by following the instructions below:
Download or get your Bitcoin wallet
Go to Coinmama
Choose the amount of Bitcoin you wish to buy
Enter your payment information and Bitcoin address
If you are looking for a different exchange, you can visit any of the options below for buying Bitcoin in Germany: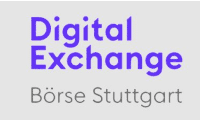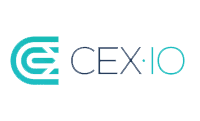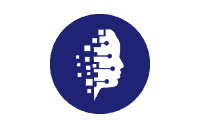 That's it in a nutshell! Continue reading if you want an in-depth review of buying Bitcoin in Germany. In this article, I will cover:
---
1. Is Bitcoin legal in Germany?
Bitcoin is completely legal to trade and use in Germany, although it is not legal tender, so there is no obligation for it to be accepted by businesses. BaFin, the German financial authority, classifies Bitcoin as a 'unit of account' rather than digital currency or money.
German citizens can freely use Bitcoin to pay for the acquisition of goods and services. Depending on the legal form of a company, merchants may be subject to income tax from cryptocurrency transactions.  Additionally, merchants and entrepreneurs can happily accept cryptocurrency without the need for a license.
Payment processors and anyone commercially converting Bitcoin to Euros, like exchanges, require a BaFin license.
---
2. How popular is Bitcoin in Germany?
The Google Trends graph below displays interest in Bitcoin in Germany. The linked graph is live data, updated directly from Google. Using the search term 'bitcoin,' the graph represents the search interest of users through Google. A mark of 100 indicates peak popularity, while a score of 50 means half as popular.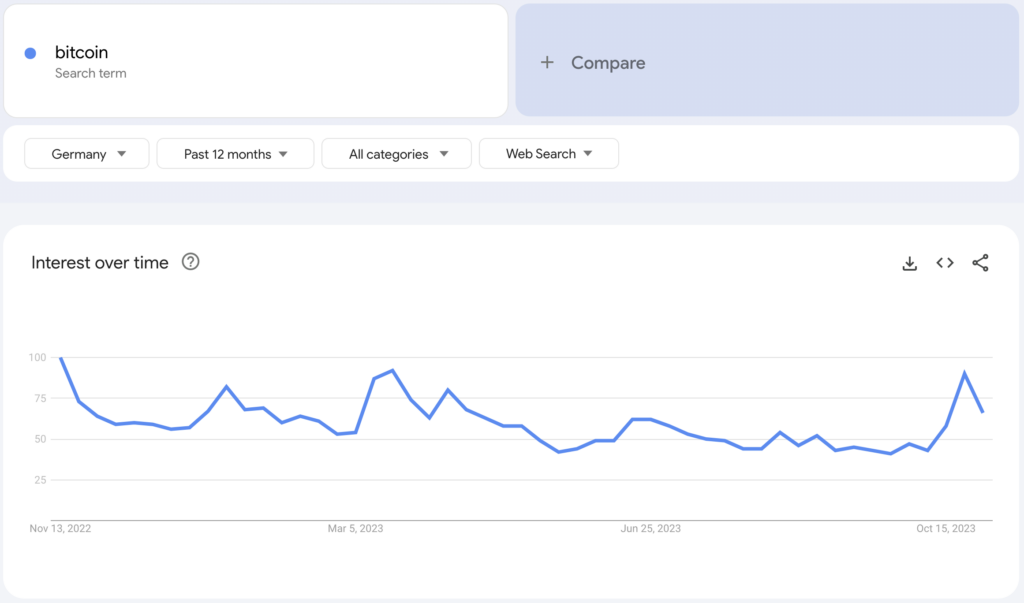 ---
3. Main Germany Bitcoin communities
In a country known for its forward-thinking and technology, and with a population of over 80 million, it's no surprise there are many helpful online communities surrounding tech. Various forums and social groups provide support, information, and discussion on a number of Bitcoin and cryptocurrency subjects. This includes gaining first-hand advice and reviews on Bitcoin exchanges and wallets.
Germany is also home to several Meetup groups throughout the country. Here are some of the most active:
---
4. Germany-based Bitcoin exchanges
Germany is known as a world leader in finance, and this extends to some innovative Bitcoin platforms. Here are some of the best German Bitcoin exchanges for you to choose from:
BSDEX
BSDEX is rolling out exchange services across Germany and Europe. Börse Stuttgart Group, the company behind this digital exchange (Börse Stuttgart Digital Exchange),  has created a regulated order-book style exchange.
The platform brings together buyers and sellers for a competitive 0.20% fee for a maker order and  0.35% for a taker order. The platform is set to be a safe, regulated place for Germans to buy and sell Bitcoin, as well as other digital assets.
---
5. International exchanges available in Germany
International exchanges offer added options to German customers with many supporting Euros and helpful deposit methods. Here are the top selections available to you:
Coinmama
Coinmama may be based in Israel, but it's available in a huge number of countries, including Germany. It was launched in 2013, and it offers convenience: you can buy Bitcoin with a debit or credit card.
The downside is that the fees are on the high side, starting at a 4.5% payment processing fee, as well as Coinmana's own fees. You can read our full review of Coinmama here.
CEX.IO
CEX.IO is available in most countries around the world. Founded in 2013 with its headquarters in London, this cryptocurrency exchange allows users to buy and sell Bitcoin as well as a selection of altcoins.
Both credit cards and SEPA bank transfers are accepted payment methods, with low fees of 0%–0.25% on trades. CEX.IO offers both a trading platform and a brokerage service, and both entail different fees. You can read our full CEX.IO review here.
Coinhouse
Coinhouse, operating since 2014, is based in Paris and was formerly affiliated with Ledger – the popular hardware wallet provider.
The company offers an online platform and a number of other services geared toward businesses and professionals. It currently serves over 200,000 users across Europe, providing easy access to BTC, ETH, LTC, XRP, and BCH. The platform is a broker service that removes the technical complexities of buying Bitcoin.
More than that, it even offers a personal investment service to its customers. You can read my full Coinhouse review here.
Changelly
Changelly is a crypto-only exchange founded in 2015. Signing up for an account doesn't require any personal information, and you'll then have a quick and easy way of exchanging cryptocurrency from one wallet to another.
Changelly offers the option to exchange, buy, or sell crypto, as well as access DeFi, where users can get the best prices from over 100 decentralized exchanges.
You can read our full Changelly review here.
---
6. How many Bitcoin ATMs are there in Germany?
As of late 2023, there are 142 Bitcoin ATMs in Germany, according to CoinATMRadar. These are spread around the country, with particular hotspots in Munich, Berlin, Hamburg, Stuttgart, and Dusseldorf.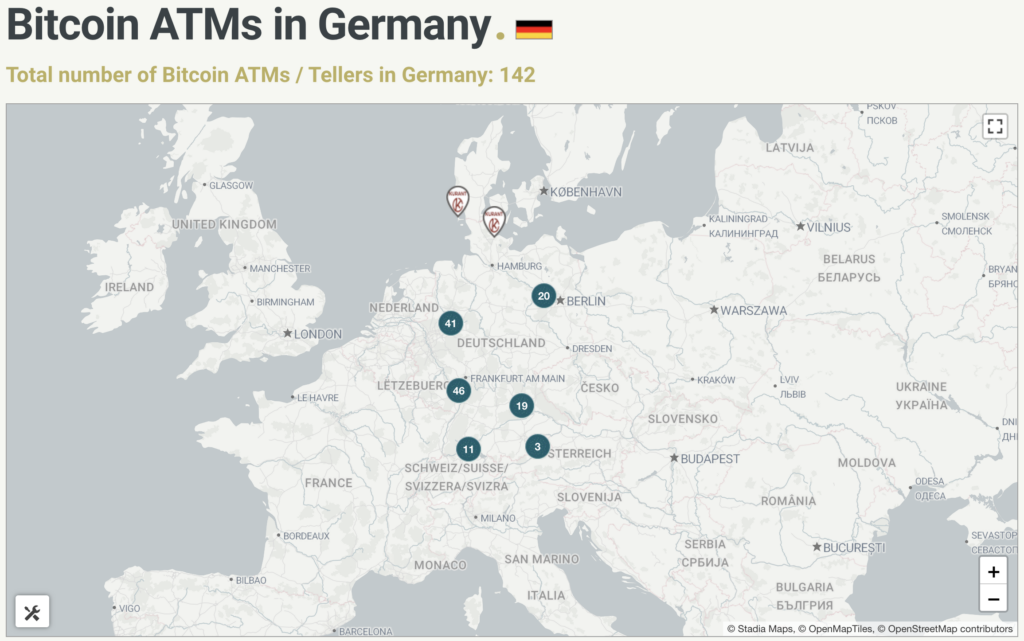 ---
7. Conclusion
There's plenty to be excited about for the future of Bitcoin in Germany. The country happily allows German citizens to use cryptocurrency, although it is unlikely to make it an official currency. Company licensing laws do exist, and regulation is seen as important for market growth.
Bitcoin is growing in popularity, too, and projects like Nuri, formerly known as Bitwala, continue to break further into the mainstream. The strength of the German finance sector could play an important part in developing Bitcoin in Europe and globally.
Know of any change in Bitcoin's legal status in Germany? Do you have experience with the exchanges I've mentioned above? If yes, let me know in the comment section below.