One of the things that many Bitcoin owners ask themselves today is which wallet among the available ones is the best for them.
The truth of the matter, however, is that no wallet can suit all needs and therefore it is important to establish and maintain the one that will fit you best. In order to do this, there are some considerations that must be made.
Security is the key
For most wallet users, the paramount issue is security. Online wallets such as Blockchain.info have control over your private keys, so they are not the safest option. This is because they are often the victims of hackers, which exposes you to theft.  A better alternative is using downloadable wallets and apps in spite of the fact that they may need regular updates. It is also important to establish if the wallet encrypts your data and some form of verification such as requesting for passwords.
Prioritize the storage of your security keys
The bottom line is that you should at all times hold your own security keys. This is based on the fact that whoever holds the keys is, in fact, the owner of the Bitcoins. Despite the convenience that may be gained by letting someone else hold them, it is an unwise move. Regardless how trustworthy someone or some company may seem to be, it is not safe to surrender the security keys to them.
Consider multi-signature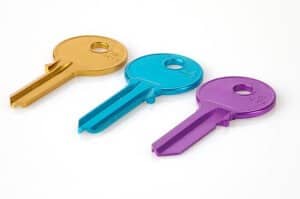 This is one of the most recent and indeed effective Bitcoin security measures. It allows Bitcoiners to secure their coins by requiring authorization from more than one party to perform any transaction. These different keys can be held by different entities and in different locations. Still, this method is the most effective for a wallet that is not accessed regularly.
Be inquisitive
Just like the wallet company can request for your information, you should do the same to them. This will help out establish if they are open source and how they operate. In doing this, you will be able to transact with full knowledge of their operations.
Make use of HD wallets
One of the best ways to secure your Bitcoin is by using the Hierarchical Deterministic wallets, which allocates one with a new public address each time a Bitcoiner receives funds. This keeps you anonymous and effectively protects your Bitcoins.
Regulate the amount of information you give out
Due to compliance regulation, wallet providers are asking for more and more of their clients' personal information. The downside is that this exposes the user's identity and puts you at risk. It is therefore important to strike the right balance by regulating the amount of information you give out.
Know the local regulations
The legal and financial definitions of Bitcoin vary from one place to another. It is important to identify what they entail for your specific location or country. It is also important noting whether the wallet company you are using is allowed to operate in the given location so as to avoid confiscation and problems with the authorities.
User friendliness
You should go for a provider that offers you a wallet that is not only secure, but that is also user-friendly. This means you will be able to navigate more easily and efficiently through it while conducting your transactions.
Provision of backup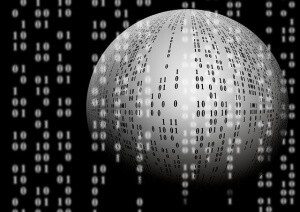 A backup feature is a necessity if you are looking for a good Bitcoin wallet. This feature is especially important in the event of emergency or loss of data. Any backup toll should be customizable in a manner that suits your specific needs and requirements.
Their reputation
It is important to identify the wallet provider with the best reputation by inquiring from fellow users and in forums. However, it should be noted that both older wallets are more susceptible to hacking as they have more users, as well as newer systems. So go for those which are endorsed by trusted individuals.
To get a detailed analysis of different wallets, read our wallet reviews.
In conclusion, it is worth mentioning that a recent survey ranked the best Bitcoin wallet providers. Lesser known names such as Armory and Open Bitcoin took the top spots at the expense of the more popular ones like Coinbase.