ZenGo Review
By: Eliot Prince | Last updated: 3/9/22
ZenGo is the world's first keyless crypto wallet, offering security with no comfortability tradeoffs. In this review I'll cover how does ZenGo work and review everything you need to know about the wallet.
Zengo Review Summary
Israeli-based ZenGo provides a wallet that offers both security and ease of use, quite an uncommon pair of qualities in the crypto world; The wallet renders private keys obsolete by securing your account on the company's servers using advanced cryptography.
With a highly intuitive UI and additional services such as buying and swapping crypto, ZenGo is a very welcome addition to the crypto wallets portfolio. That's ZenGo in a nutshell. For a complete review keep on reading, here's what I'll cover:
---
1. Company Overview
ZenGo is a keyless mobile cryptocurrency wallet developed by Israel based company KZen Networks who build products for the blockchain space with a strong focus on security and UI.
Founded by Gary Benattar, Omer Shlomovits, Ouriel Ohayon, Tal Be'ery in 2018, their unique mix of engineering, security and cryptography helped the ZenGo project raise $4 million seed investment including the backing of Samsung.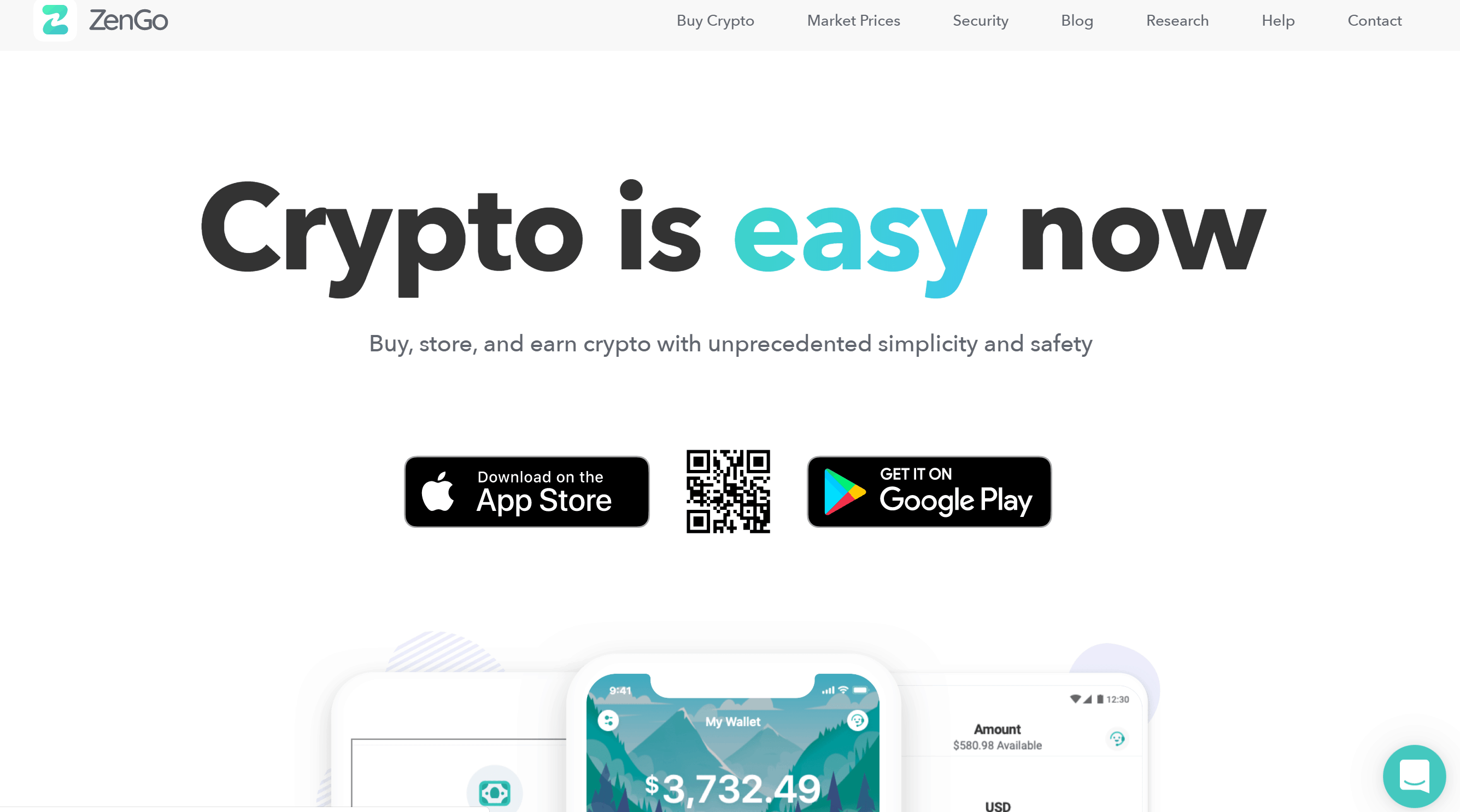 The ZenGo wallet aims to make the crypto economy more accessible to everybody, removing technical frustrations while maintaining the highest levels of security. Late 2019 saw the release of the ZenGo 2.0 keyless wallet to early adopters, so how does it stack up?
---
2. Wallet Review
From the first look at the ZenGo wallet, I was excited to start trying it out.
The first thing to note is that it is a keyless mobile wallet available on Android and iOS. That means there's no private keys to worry about. You don't even need a password to sign in!
As someone who reviews plenty of crypto platforms, I can tell you my heart sinks every time I have to create a new password or store a seed phrase. It's a headache which ZenGo solves without losing control of your crypto. Read this to understand how crypto wallets traditionally secure your coins.
Security is shared between your device and the ZenGo servers, meaning hackers can't access your funds by just hacking your phone or ZenGo. Plus everything is encrypted using a 3D biometric scan of your face. That's cool.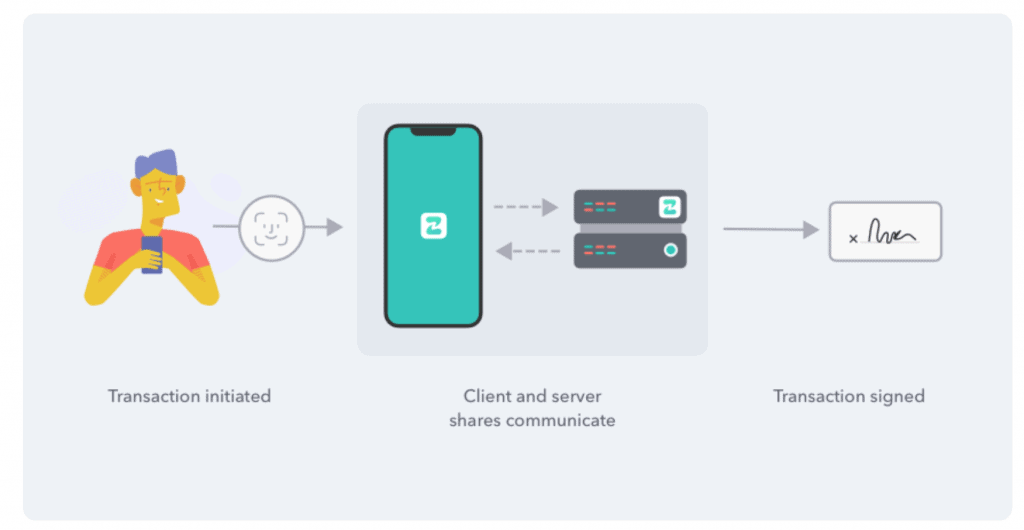 This keyless simplicity is built into a stunning UI which is intuitive and super simple. To register all you need is an email address and fingerprint lock to set up your wallet. No password or private key complexities.
To backup your wallet, your account links to your iCloud or Google Drive and secured with face-mapping. It's painless to set up without the stressful processes and security warnings usually found on software or hardware wallets. Plus you can even add a face map of a family member or trusted person to secure your cryptos if anything happens to you.
The wallet itself functions as we have come to expect from a cryptocurrency wallet. You can receive using public address and QR codes, send funds securely and choose from a range of coins to store. The coin support is currently limited, for example, there's no Litecoin support at the time of writing but I'm sure this will change fairly quickly.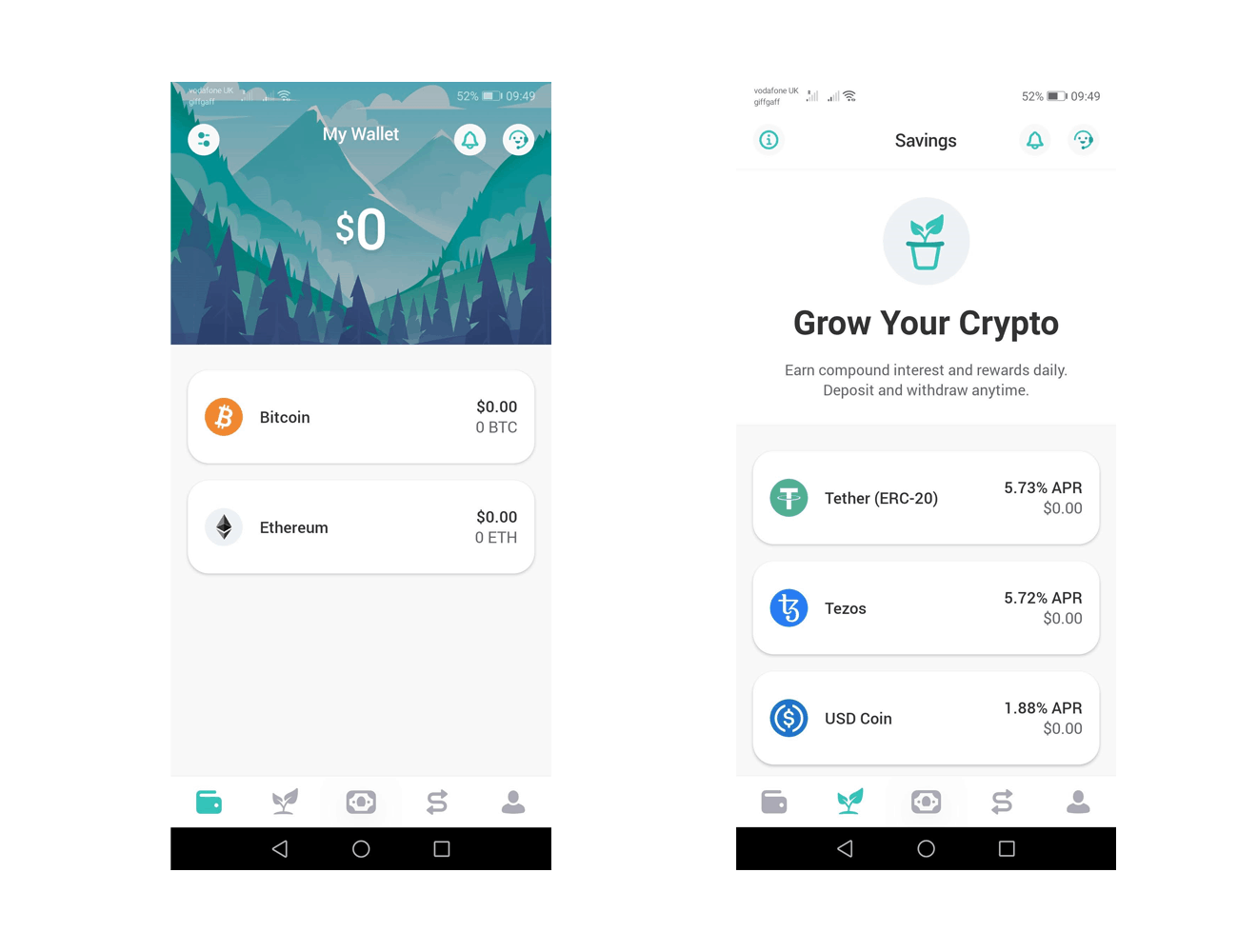 ---
3. Other wallet features
Grow Your Crypto – This allows you to earn compound interest and rewards on your funds. This is done via staking coins on blockchains using proof-of-stake. You can quickly and easily stake coins like Tezos directly from your ZenGo wallet and earn over 5% interest.
Buy Crypto – A choice of cryptocurrencies can be bought using credit or debit card within the app. Users can quickly purchase a range of coins via a MoonPay API which deposits directly into your wallet.
Swap – You can trade cryptocurrencies from the Swap tab. Users can switch between supported coins for a competitive fee of 0.125%. Again it is an intuitive feature allowing trades within 30 mins or less depending on network speeds and coin choices.
---
4. Currencies and Payment Methods
Currently, ZenGo supports the following cryptocurrencies, with more to be added as the product matures:
Bitcoin (BTC)
Binance Coin (BNB)
Ethereum (ETH)
Tezos (XTZ)
0x (ZRX)
Augur (REP)
Basic Attention Token (BAT)
ChainLink Token (LINK)
Chiliz (CHZ)
Civic (CVC)
Dai (DAI)
Decentraland (MANA)
Golem (GNT)
Huobi Token (HT)
Leo Token (LEO)
Loom (LOOM)
Maker (MKR)
OmiseGo (OMG)
Paxos Standard (PAX)
Tether (USDT)
TrueUSD (TUSD)
USD Coin (USDC)
Users can also purchase cryptocurrencies within the app via a MoonPay API using Visa, MasterCard, Apple Pay, SEPA and Swift.
---
5. Supported Countries
The wallet is available worldwide for those looking to use it specifically for storing and using cryptocurrency.
Country restrictions only apply to buying coins with fiat currency on the platform. You can find a full list of countries here.
---
6. Buying Limits
For purchasing cryptocurrencies on ZenGo you will need to verify your identity. There are 3 levels of verification each with a buying limit.
Level 1: Up to €150 per month
Level 2: Up to €20,000 per month
Level 3: Up to €50,000 per month
---
7. Customer Support and Online Reviews
ZenGo is still a new product attracting early adopters, so customer service and reviews are still a little bit of a mystery until they gain a larger user base. Currently, things look very positive for a company which is looking to make cryptocurrency simple.
There is a strong online presence with an active twitter profile interacting with users and the industry as a whole. This is coupled with a well-maintained blog and support center on the website. I always like to see this as it is a sign of a team keen to help and educate users rather than solely focussing on sales.
I did try to contact the company with a simple request about fees via email support, unfortunately, no response arrived in a reasonable time.
Reddit users and forums appear positive toward ZenGo so far with comments on its user friendly nature.
Over on the Play Store the app achieves a 4.6 rating which is great to see from a new platform. There aren't many complaints or frustrations of system bugs. A good start from 315 reviews at the time of writing.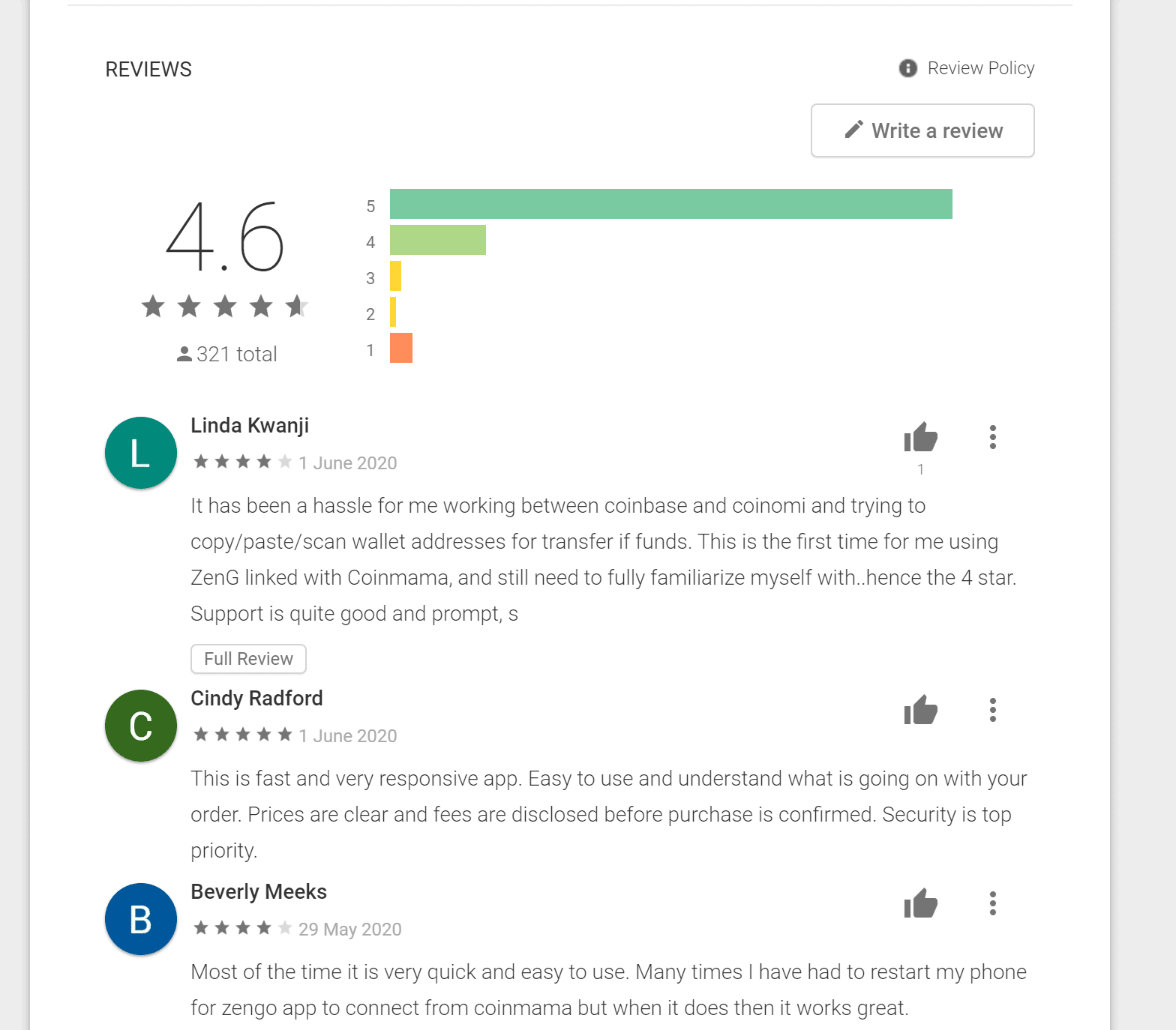 ---
6. Conclusion
ZenGo is an innovative company with a fresh product solving a big problem of private keys and passwords. I'd say that's a big compliment in an industry completely driven by innovation.
I love using the wallet. It's user friendly, intuitive and just a joy to use while removing technicalities and complexities from storing cryptos. It really caught my attention.
It's packed with additional features too, including easy coin staking and interest which is another step ahead of competitors.
The supported coins are already big enough to cover most users although it will be good to see a few more options. The lack of Litecoin support was a little frustrating.
The platform is currently free to use as a wallet, of course, fees do apply for buying and trading cryptocurrency. These don't appear to be any higher than the industry standard though.
I've looked at a lot of cryptocurrency wallets over the years and ZenGo appears to be one of the best yet. Passwords and private keys are eradicated and the UI is ridiculously simple. Worth a go if you are looking for a secure mobile cryptocurrency wallet.