How to buy Tron (TRX) – A Beginner's Guide
By: Ofir Beigel | Last updated: 1/17/23
Tron is a platform for creating decentralized applications (aka Dapps) that use the TRX currency. In this short guide I'll give you a quick overview of what Tron is and where are the most popular ways to buy it.
How to Buy Tron Summary
Here's how to buy Tron:
Locate your Tron address
Find a TRX exchange (Binance)
Buy TRX and Withdraw the coins to your wallet
If Binance doesn't work out for you here are some additional buying options:
That's how to buy Tron in a nutshell. If you want a detailed overview of Tron and the process keep on reading, here's what I'll cover:
---
1. What Is Tron?
Founded by Justin Sun in 2017, Tron is a platform that allows developers to write decentralized apps. It is very similar to Ethereum and EOS, though its founders claim that it is more scalable and cost-effective than the alternatives.
Tron uses the TRX token to power its platform. A delegated Proof of Stake model is used to decide who can add blocks to the Tron blockchain (i.e. mine TRX). Users can stake part of their funds in order to vote who they want to mine the next block. Unlike Proof of Work that requires a lot of electricity, PoS is much more cost-effective.
If this all sounds too confusing perhaps it's better to go over our Bitcoin mining video to get more familiar with mining in general.
Tron uses Solidity as its programming language (same as Ethereum), and the move from programming Dapps for Ethereum to Tron is relatively easy.
---
2. How to buy TRON (TRX)
Step 1 – Choose a Tron Wallet
TRX used to be an ERC-20 token, which means that it was stored in Ethereum wallets. Today Tron has its own blockchain with dedicated wallets.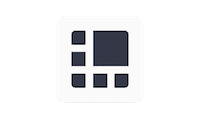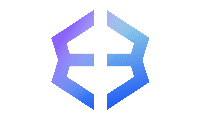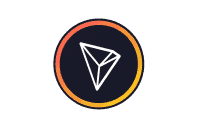 Ledger
Ledger is a hardware wallet that allows you to store your TRX securely offline. It's a multi-currency wallet that's compatible with over 1000 different assets aside from Tron.
There are currently two main models for the wallet – the Nano S and Nano X. The Nano X is the more advanced model that also offers mobile support through Bluetooth. You can read my Ledger Nano X review here.
Exodus
Exodus is a multi-currency desktop wallet that offers a simple user interface and the ability to change coins from within the wallet (through Shapeshift integration). Exodus is available for Mac, Windows, and Linux. You can read my complete Exodus review here.
TronWallet for mobile
Recommended by Tron foundation, TronWallet is a mobile wallet available for iOS and Android. The wallet doesn't require any signup or login, is completely open-source, and is relatively easy to use.
Tron paper wallet
If you want to get serious about security but don't want to pay for a hardware wallet, you can store your TRX on a paper wallet. This means that the private key for your TRX coins will be printed on a piece of paper that should be kept safe and secret. This website allows you to print your own paper wallet.
You can find a complete list of additional recommended Tron wallets by the Tron foundation here.
Locate your Tron Address
Once you have your wallet you'll need to get your Tron address. A Tron address is a long string of letters and numbers that starts with a T. Here's an example:
TYRRb6uWsn11cZEmwaTWk6wDEnNcTT88pD
Step 2 – Buy Tron on an Exchange
Despite TRX's having a market cap in the billions of dollars, there isn't a wealth of choices when it comes to reputable exchanges on which to buy it. Right now, the most common TRX trading pairs are with Bitcoin (BTC) and Ethereum (ETH). If you're looking to buy TRX with fiat (i.e. USD or EUR) there are only a few worthy options.
Buy Tron through Binance
Binance is arguably the best place to buy Tron. Although Binance only launched in 2017, it has quickly established itself as one of the most popular cryptocurrency exchanges.
Recently the exchange implemented the option to buy cryptocurrencies with a credit card, but the fees are higher than crypto to crypto purchases. You can read my full Binance review here.
Buy Tron through Cex.io
CEX.IO offers the option to buy Tron with a credit card. You can deposit funds to your account using a credit or debit card, via bank transfer, or using cryptocurrency. When funds are in your balance, you can buy Tron immediately. However, using a credit card to buy Tron usually involves higher fees. You can read my CEX.io review here.
Buy Tron through Bittrex
Bittrex, a US-based cryptocurrency exchange founded in 2014, offers a TRX/USD trading pair. Another reason to consider this exchange is the relatively quick and easy registration process. However, Bittrex has poor reviews from users concerning customer support (or the lack of it). You can read my review of Bittrex here.
Buy Tron through Bitfinex
Bitfinex is an advanced exchange normally not suited for beginners. Bittrex allows you to buy Tron with USD or EUR. The exchange has high liquidity (i.e. a large number of traders) and offers reasonable fees. If you're not new to trading this would probably be your best option. You can read my Bitfinex review here.
Buy Tron through Bitpanda
Bitpanda offers a wide range of cryptocurrency trading services on its platform. Bitpanda enables you to Buy Tron instantly via web and app. It is a user-friendly service with reasonable fees for its convenience. Plus you can take advantage of Bitpanda pro to trade a wide range of altcoins. You can read my Bitpanda review here.
Step 3 – Withdraw the TRX to your wallet
Storing your Tron tokens on a cryptocurrency exchange isn't recommended because exchanges can be hacked or even shut down. Even smaller issues such as scheduled maintenance can prove problematic.
Once you found your exchange, signed up, and made the trade, make sure to withdraw the TRX to the Tron address you got on step 1. With so many hacks and exchange failures that happened in the past, you'll want to make sure you're the only one who has control over your coins.
---
3. Conclusion – Is Tron a Good Investment?
Tron has certainly captured the interest of many cryptocurrency investors, however, it's still not showing the same signs of adoption as Bitcoin or Ethereum, so there's a long way to go. It's also one of the harder altcoins to buy since not many popular wallets support it.
I hope the information in this guide gave you a clear overview of the buying process. Have you used any of the above wallets or exchanges? What do you think of Tron? Let me know in the comments below!