More than five years after the birth of Bitcoin, millions of people around the world still wonder what this awesome innovation is and what it can bring to the world. Well, before we start talking about that and especially before you start thinking how much cryptocurrency you are going to buy, there is something else you need to know: which is the best Bitcoin wallet for you.
There are several digital wallets available, each one with specific features that allow the users to buy, sell, exchange and stock cryptocurrency. These wallets can be described as a mix between a bank account and an email address, but with so many out there it is definitely useful to do some research before choosing one.
Desktop wallets are the safest, at least that is the general opinion multiplied in foruns across the web. Check out this list of six different types of software, according to Bitcoin.org, and decide which one suits you best.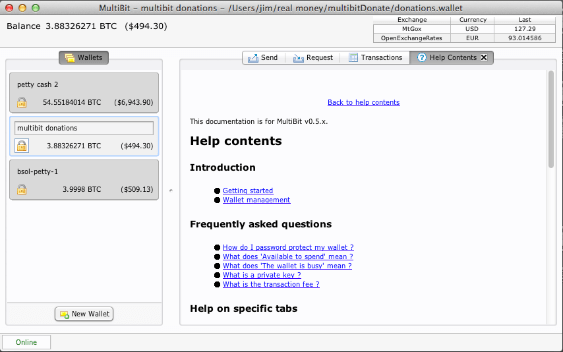 Lightweight client that focuses on being fast and easy to use
Synchronizes with the network
Ready to use in minutes
Supports many languages
A good choice for non-technical users
Looks nice enough. Has built in charts, good transaction history, and can even show current value from sites like BTC-E and Bitstamp, then show you how much your wallet is worth in the currency of your choice.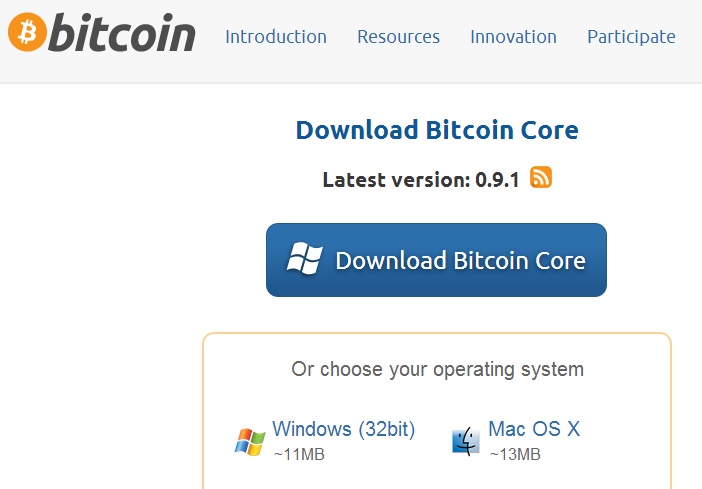 A full Bitcoin client
Builds the backbone of the network
Offers the highest levels of security, privacy and stability
Has fewer features when compared to other wallets
Takes a lot of space and memory
I personally have always used bitcoin-Qt but it is very safe as long as you encrypt and password protect your wallet. Newbies should do this as soon as you download your first wallet. However one drawback is it takes forever to download the whole blockchain first time around.
3. Hive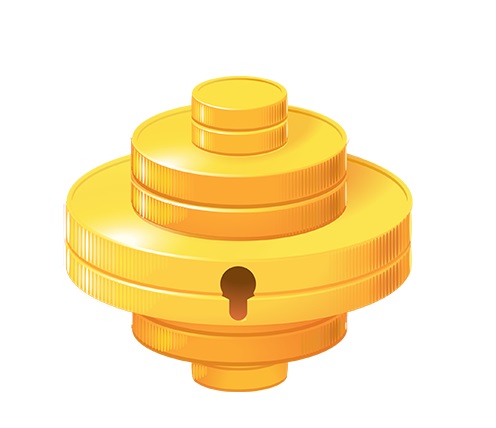 Fast, integrated, user-friendly Bitcoin wallet for Mac OS X
Focused on usability
Translated into many languages
Has apps, making it easy to interact with Bitcoin services and merchants
Comment from user:
Hive's aims to build a wallet that is well-designed and mainstream accessible. Mission accomplished!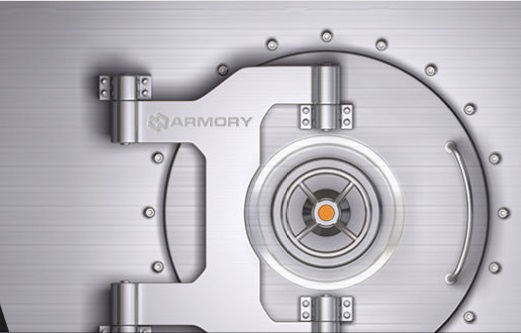 An advanced Bitcoin client that expands its features for Bitcoin power users
Offers many backup and encryption features
Allows secure cold-storage on offline computers
I prefer Armory because I can have watch-only wallets on my regular computer and sign transactions on my offline computer. The backup options in armory are also great.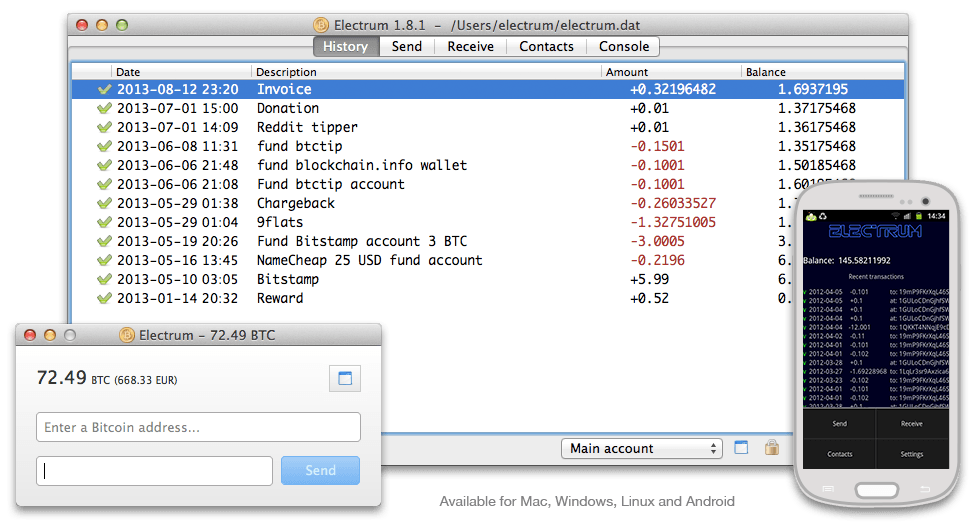 This wallet focuses on speed and simplicity, with low resource usage
Uses remote servers that handle the most complicated parts of the Bitcoin system
Allows you to recover your wallet from a secret phrase
I am loving Electrum… Just need some free time to finish setting my server then there will be another Electrum server available too.