Perhaps one of the oldest players in the Bitcoin wallet market is Electrum. Created in November 2011 by Thomas Voegtlin it has since been modified by various developers (the code is open source). Electrum is a client based wallet – meaning it's software you download and run from your computer. It's only available for desktop computers at the moment and you can download it here.
Electrum prides itself on the following benefits:
Fast – the client does not download the blockchain, it requests that information from a server. No delays, always up-to-date.
Safe – Your private keys are encrypted and never leave your computer. Your wallet can be recovered from a secret phrase. You can also keep your private keys offline, and go online with a watching-only wallet.
Private – Your private keys are not shared with the server. You do not have to trust the server with your money. Your private keys are encrypted and never leave your computer. The server does not store user accounts. You are not tied to a particular server, and the server does not need to know you.
Also another great benefit of Electrum is that it can be used with TREZOR or Ledger so you can send Bitcoins from your cold storage device as well.
Many Redditors also consider Electrum to be the best wallet hands down for a desktop computer. But today I want to take a look at Electrum from a newbie's point of view since it always seemed to me that the wallet is too complex. Keep in mind that I have never used Electrum before this post and I will be learning how to use it as I go.
Kind of a spooky homescreen
At first glance when you land on Electrum's homepage the site looks pretty clean and understandable. However I'm still a bit deterred from screenshots like the one shown below as a newbie: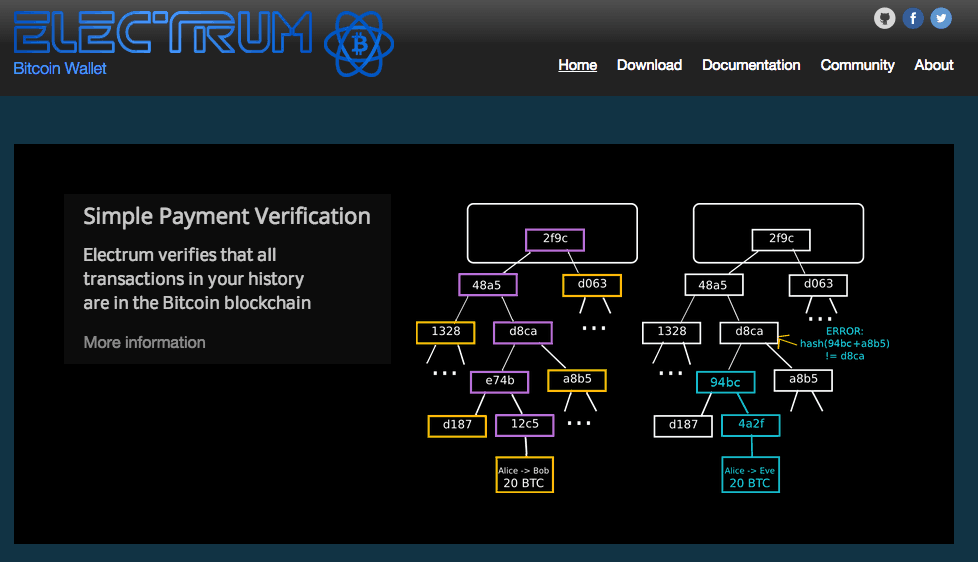 Just seems to be too technical (IMO). However this is a huge leap from how the homepage used to look.
Once I click "download" I get the option to choose between "easy installation" and other more advanced installs (e.g. python installations and developer installations). This is really good since I know exactly where to go.
The install process is pretty simple and straight forward. It also has the option to work with the hardware wallets I've stated above. Setting up the wallets take a little more than a minute.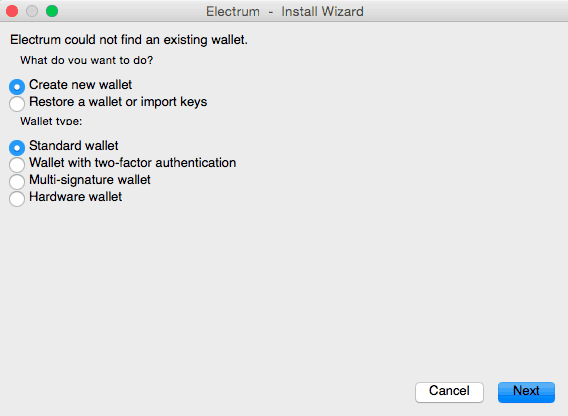 Simple and to the point (perhaps too simple?)
The user interface of the actual wallet is pretty straight forward. You have different tabs at the top which allow you to choose between "send", "receive" and other wallet related options.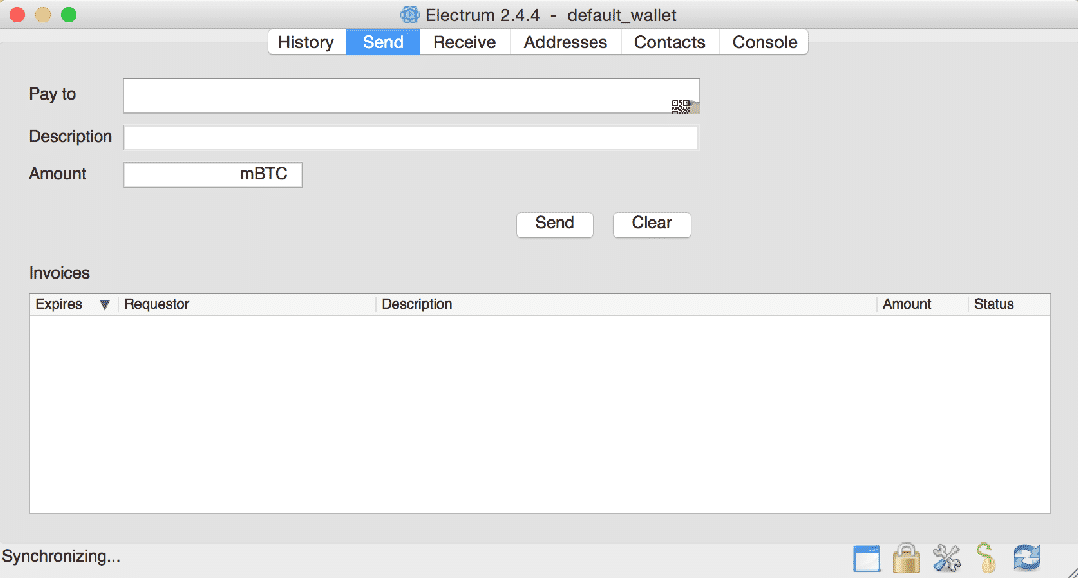 On the bottom you have the system settings such as changing your password, network connectivity status and also a "lite" mode where you can only quick send Bitcoins to people.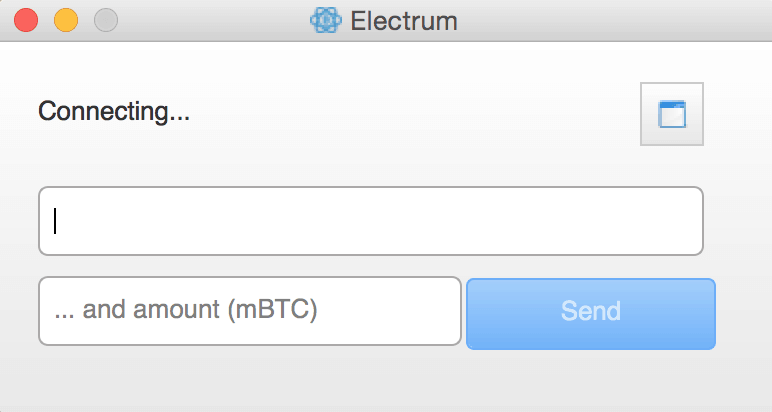 All in all it's pretty simple. My only concern is that for a newbie this wallet may still be confusing as it focuses on functionality and not user experience. Meaning, if I know nothing about Bitcoin and download this wallet I will not know what any of the stuff here means.
Adding short tool tips to the wallet may help clear out the different fields or even a beginners tutorial to Bitcoin. Electrum does have very extensive documentation about the wallet and also an active BitcoinTalk category where you can get your questions answered. However, like so many other wallets out there they are focused only on functionality and not on what is known as "customer onboarding".
Customer onboarding is the process of increasing the likelihood that new users become successful when adopting your product. There is a great website that shows different examples of such processes in well known companies. But I guess that's the price you usually pay for creating a non profit piece of software. People concentrate only on usability, and unfortunately that is what hinders the wallet in the end.
To sum things up – Electrum is a great fast, secure and stable wallet, however it does not suit beginners. The wallet has seem to come a long way since it first started out and it also gained massive trust in the Bitcoin reddit community. So if you know a little bit about Bitcoin this is definitely a good choice.