How to Buy EOS – A Beginner's Guide
By: Ofir Beigel | Last updated: 8/9/23
EOS is a "Do It Yourself" platform for running decentralized apps (similar to Ethereum) that has gained a lot of attention lately due to its $4 billion ICO and key figures. In this post I will explain how to buy EOS tokens and where to store them.
How to Buy EOS Summary
In order to buy EOS you need to follow these steps:
Get an EOS wallet (Ledger Nano X, Exodus)
Set up your EOS account
Find your EOS address
Sign up to Coinbase
Fund your account and buy EOS
Withdraw the EOS tokens to your wallet
If Coinbase doesn't work out for you or isn't available in your country here are a few other options:
eToro disclaimer: This ad promotes virtual cryptocurrency investing within the EU (by eToro Europe Ltd. and eToro UK Ltd.) & USA (by eToro USA LLC); which is highly volatile, unregulated in most EU countries, no EU protections & not supervised by the EU regulatory framework. Investments are subject to market risk, including the loss of principal.
74% of retail investor accounts lose money when trading CFDs with this provider. You should consider whether you can afford to take the high risk of losing your money.
CFDs are not available to US customers.
That's how to buy EOS in a nutshell. If you want a detailed review of EOS and the different buying options keep on reading, here's what I'll cover:
---
1. What Is EOS?
Seen by many as a potential competitor to Ethereum, EOS is a platform for running decentralized applications (Dapps). Dan Larimer who created EOS is also the co-founder of BitShares and Steemit.
By its very design, EOS is aimed to be more scalable and flexible than Ethereum, which makes it easier for developers to create Dapps. On the other hand EOS is more centralized than Ethereum due to the fact that only 21 computers are responsible for producing new blocks (as opposed to all miners in Ethereum).
EOS is also different from Ethereum in the following ways:
It does not have transaction fees
It has the potential for millions of transactions per second
EOS ran a year long ICO (between June 2017 and June 2018) in which it managed to raise over $4 billion. EOS has now grown to become one of the top 10 cryptocurrencies and blockchains although it is still a long way off the heights of Ethereuem's popularity.
---
2. How to Buy EOS in 3 Steps
Step 1: Choosing an EOS Wallet
There are several wallets that can hold EOS tokens. If you want to get a quick start you can use a desktop wallet, however keep in mind these wallets are generally less secure. For maximum security use a hardware wallet like the Ledger Nano X.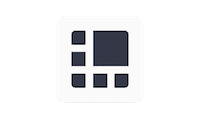 Wallet type:
Hardware wallet
Supported platforms:
Desktop & mobile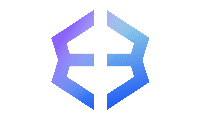 Wallet type:
Software wallet
Supported platforms:
Desktop only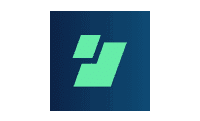 Wallet type:
Software wallet
Supported platforms:
Mobile only
How EOS Wallets Work (optional read depending on your wallet)
EOS wallets work a bit differently than most cryptocurrency wallets in the sense that they have two private keys – An owner key and an active key.
The Owner key controls the active key which is used for staking, unstaking and transferring tokens (more on staking here).
In order to send EOS from your wallet you will need an EOS account. An account is a 12 characters long human-readable name that is stored on the blockchain (e.g. myaccount123). EOS accounts can only be created through existing EOS accounts. This means that you will need to use some sort of 3rd party that already has an account to help you out.
There are different ways to create an account, depending on the wallet you've chosen. Some wallets create the EOS account name for you, others will show you how to create it yourself and in some cases this could cost a few bucks.
Since each wallet deals with EOS account creation in a different way I suggest consulting your wallet's FAQ after the initial setup.
Here are some guides for the main ones:
Creating an EOS account on Exodus
Creating an EOS account on Ledger
If you want to create your own account name, you can use this website and the following tutorial.
Caution – whenever using a 3rd party website, use caution as you can never know if it is legit or not. Also NEVER give away you private key to anyone (only your public key if needed).

For additional information on EOS accounts read this guide.
Hardware Wallets for Storing EOS
You can use the different Ledger hardware wallets in order to store EOS tokens and a variety of other cryptocurrencies. These wallets are compatible with most desktops and the Nano X is compatible with Android and iOS and well.
However, in order to interact with your EOS tokens on Ledger you will need to use Fairy Wallet – an open source desktop.
Software Wallets for Storing EOS
If you're not ready to spend some money on a hardware wallet you can use free software wallets to store EOS. Exodus is an excellent multi currency wallet for Windows, Linux and Mac. You can read my complete Exodus review here.
Edge is a great mobile app for iOS or Android.
Getting Your EOS Address
Once you have your EOS wallet, it's time to get your EOS address so you can send EOS tokens to it. An EOS address is a long string of characters starting with 0x. For example: 0xd0a6e6c54dbc68db5db3a091b171a77407ff7ccf
Step 2: Find an EOS Exchange
There are several exchanges that will allow you to buy EOS tokens either directly with fiat currency (i.e. Dollars, Euros, etc.) or through exchanging your Bitcoins/ Ethereum to EOS.
Buy EOS through eToro
If you only want to speculate on the price of EOS (not available to US users), the best platform to do so would be eToro. eToro supplies an easy to use, beginner friendly trading platform that can be funded with multiple payment options.
It's important to make a distinction between actual exchanges that allow you to buy and hold your own EOS tokens, and platforms like eToro that are more suited to let you you speculate on the price.
If you use eToro for price speculation, you don't actually need an EOS wallet as you're not withdrawing the actual coins. You can read my complete eToro review here.
*This ad promotes virtual cryptocurrency investing within the EU (by eToro Europe Ltd. and eToro UK Ltd.) & USA (by eToro USA LLC); which is highly volatile, unregulated in most EU countries, no EU protections & not supervised by the EU regulatory framework. Investments are subject to market risk, including the loss of principal.
Buy EOS through Coinbase
Coinbase is a leading cryptocurrency exchange available in 103 countries around the world. You can buy EOS on Coinbase using one of two methods:
Buy EOS directly from Coinbase (i.e. brokerage service). This is a fast and easy method with relatively high fees.
Buy EOS on Coinbase Pro through a market or limit order. This is an advanced, more complicated method that requires less fees.
Coinbase accepts debit cards, wire transfers and domestic transfers such as ACH or SEPA. You can read my complete Coinbase review.
Buy EOS through Binance
Binance has quickly established itself as one of the most popular cryptocurrency exchanges. It has listed dozens of altcoins, including EOS tokens. You can fund your Binance account with BTC or ETH and then trade those for EOS.
Alternatively, you can buy Bitcoin or Ethereum on Binance with your credit or debit card and then trade it for EOS. This method will be more expensive, however there's no way to buy EOS directly with fiat currency on Binance. You can read my Binance review here.
Buy EOS through Kraken
Kraken allows you to fund your account with EUR, USD, or CAD. You can then trade EOS for USD, EUR or even BTC and ETH.
Kraken is known for being relatively easy to register, and for offering comparatively low fees. However, its performance has recently suffered during peak trading times. You can read my full Kraken review here.
Buy EOS with Cash or PayPal
There is currently no viable way to buy EOS with cash or PayPal. If you're looking for a quick workaround you could always buy Bitcoin with cash or PayPal on LocalBitcoins, then trade it for EOS on Binance.
Keep in mind this process could get expensive due to the multiple conversions.
Step 3: Withdraw your EOS tokens to your wallet
Remember, never leave coins or tokens on an exchange. If you use a trading platform to buy EOS like the ones mentioned above, make sure to withdraw your coins from that exchange into your own personal wallet. This will keep you protected if the exchange gets hacked or becomes insolvent.
Once the EOS tokens hit your wallet you've successfully completed the process of buying EOS.
---
3. Conclusion
While EOS is often dubbed as the "Ethereum Killer" it still has a long way to go before dethroning the king of decentralized apps. Having said that, it's off to a good start with a huge amount of capital raised through its ICO and a team with a track record behind them.
Buying EOS is a bit more difficult than other more popular cryptocurrencies, but as the platform evolves and the token becomes more mainstream it will probably be available on more and more exchanges.