Heutzutage ist es ein wenig frustrierend Bitcoins direkt in Ihr Paypal-Konto in USD umzuwandeln. Es gibt eine einfache Lösung um Ihre Bitcoins in Paypal zu verkaufen. Wenn Sie eine Videolösung bevorzugen, können Sie sich diese Anleitung anschauen.
WICHTIG: Dieser Prozess enthält mehrere Transaktionsgebühren als üblich. Diese ist möglicherweise noch eine gültige Lösung, da die aufsteigenden Anzahlen von BTC dieses kompensieren. Es ist wichtig für Sie, die verschiedenen Transaktionsgebühren zu berücksichtigen.
Schritt 1 – eröffnen Sie ein VirWox Konto.
Heute ist VirWox die einzige Website, die sofortigen Kauf und Verkauf von Bitcoins mit Paypal erlaubt. Wenn Sie noch nicht ein Konto haben, klicken Sie gerade den "Noch nicht registriert?" Link oben auf der linken Seite.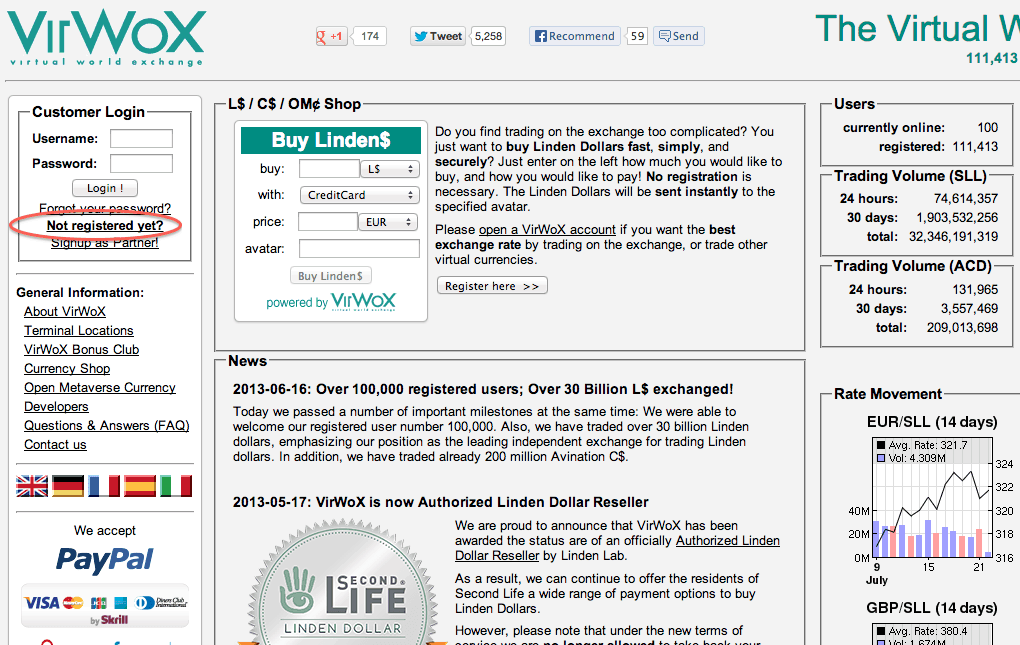 Schritt 2 – Füllen Sie Ihre persönliche Daten aus
Füllen Sie Ihren Benutzernamen und Ihre E-Mail-Adresse aus. Sie können den Avatar-Namen so lassen, ohne ihn zu ändern.
Schritt 3 – Aktivieren Sie Ihr Konto
Nachdem Sie "Registrieren" angeklickt haben, schickt Ihnen VirWox eine E-Mail Bestätigung. Finden Sie die E-Mail (überprüfen Sie auch Ihren Spam-Ordner) und klicken Sie den Bestätigungslink an.
Schritt 4 – Erhalten Sie eine Bitcoin-Adresse
Jetzt wünschen Sie Ihre Bitcoins in VirWox zu wechseln, sodass Sie diese in USD später umwandeln können. Auf der linken Seite der Webseite klicken Sie auf "Einzahlen". Scrollen Sie nacht unten zum Abschnitt "Bitcoin" und erhalten Sie Ihre VirWox Bitcoin Adresse.
Schritt 5 – Überwechseln Sie Bitcoins in VirWox
Sie müssen jetzt Ihre Bitcoins in VirWox mithilfe Ihrer eben erhaltenen Bitcoin-Adresse umsetzen.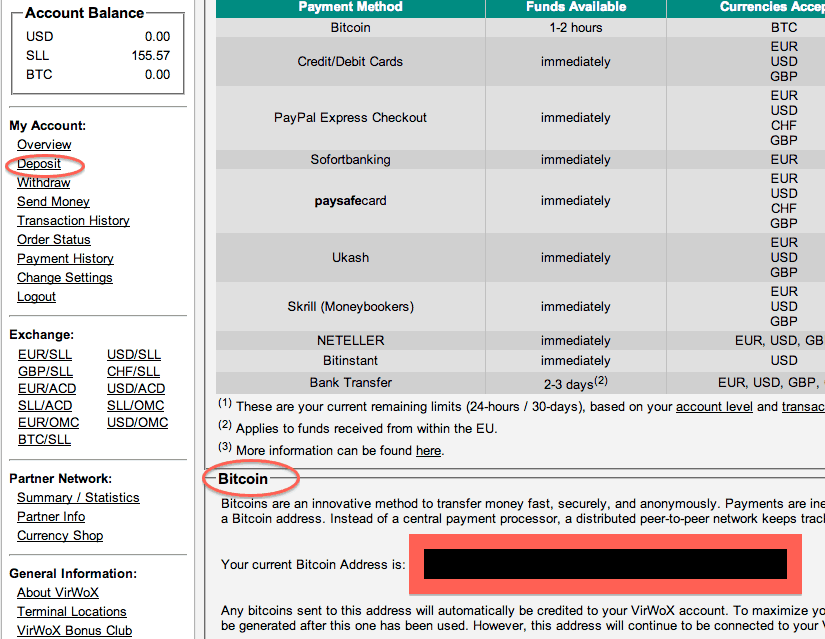 Schritt 6 – Tauschen Sie Ihre Bitcoins in SLL um
Warten Sie um Ihre Bitcoins in Ihrem VirWox-Konto zu sehen– es dauert rund 1 Stunde und Sie erhalten eine E-Mail-Benachrichtigung, sobald das Geld ankommt. Sobald es angekommen ist, gehen Sie zum BTC/SLL Austausch und verkaufen Sie Ihre Bitcoins für SLL.
Schritt 7 – Tauschen Sie Ihre SLL in USD um
Jetzt gehen Sie zum SLL-/USD Austausch und verkaufen Sie Ihr SLL für USD.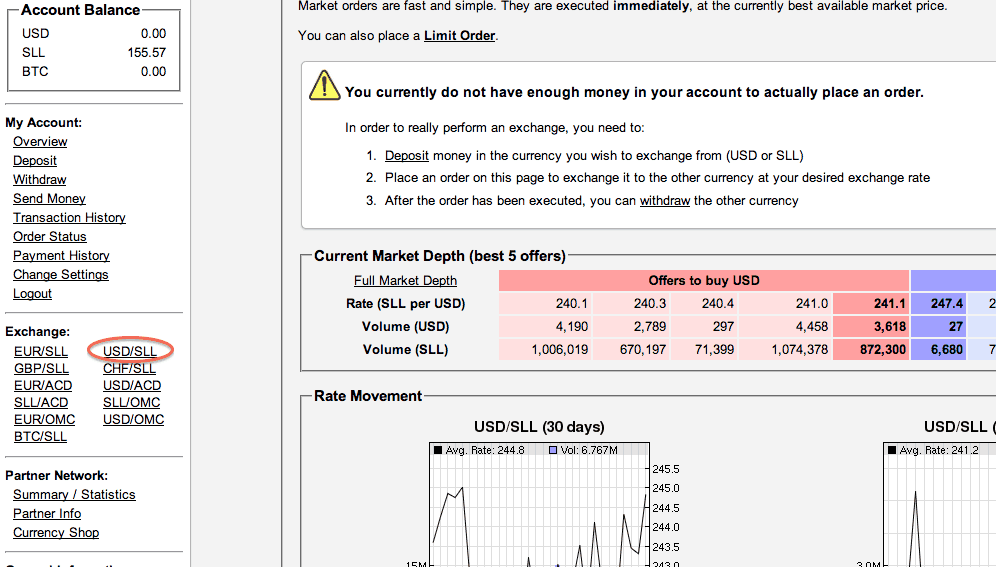 Schritt 8 – Transferieren Sie USD zu Ihrem Paypal-Konto
Sobald Sie Ihre Bitcoins in USD ausgetauscht haben, können Sie jetzt diese zu Ihrem Paypal-Konto abziehen. Klicken Sie auf dem "Abziehen" Link auf der linken Seite des Menüs und geben Sie Ihre Paypal-Adresse an.
Bitcoin Video Crash Course
Dummy-proof explainer videos enjoyed by over 100,000 students. One email a day for 7 days, short and educational, guaranteed.
We hate spam as much as you do. You can unsubscribe with one click.