Het is nogal lastig om Bitcoins om te zetten in euro's of dollars. Dit is een simpel stappenplan om je Bitcoins te verkopen voor dollars in je PayPal-account. Als je liever een video wilt, kun je deze instructies ook bekijken.
BELANGRIJK: Dit stappenplan kost je meer transactiekosten dan normaal. Het is echter nog steeds winstgevend door de hoge koers van BTC. Maar het is belangrijk dat je van deze transactiekosten afweet.
Stap 1 – Open een VirWox-account.
Op het moment is VirWox de enige site die je toestaat om Bitcoins te kopen en verkopen met PayPal. Als je nog geen account hebt, klik je op 'not registered yet?'in the linkerbovenkant.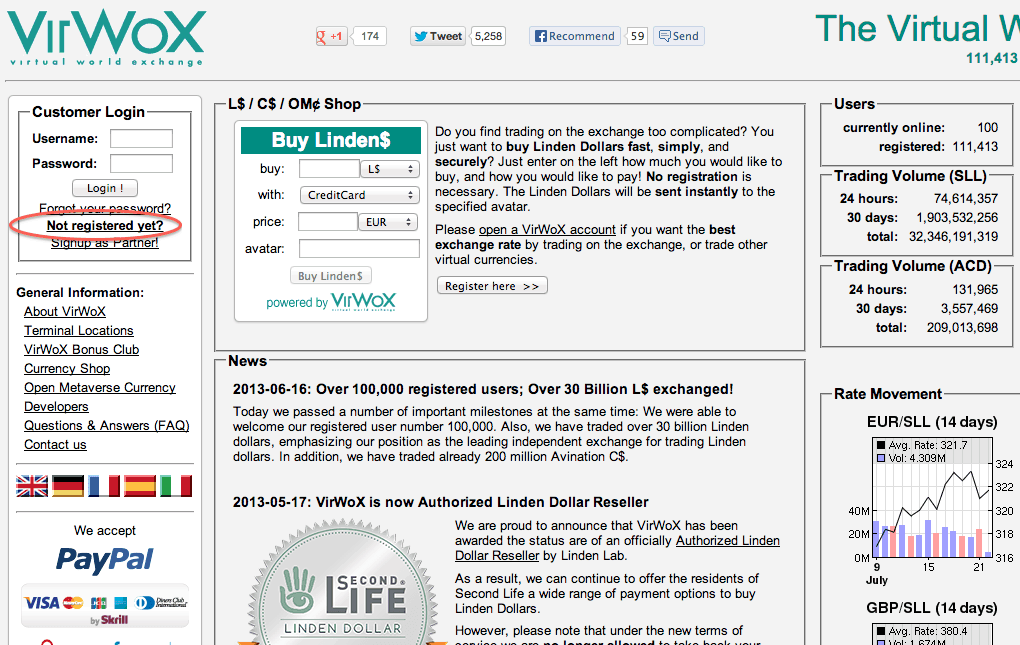 Stap 2 – Vul je persoonlijke gegevens in
Vul een gebruikersnaam en een e-mailadres in. Je kunt de Avatarnaam laten als die is.
Stap 3 – Activeer je account
Nadat je op "Register" klikt, stuurt VirWox je een bevestigingsmail. Zoek deze op (hij kan in je Spam-map terecht zijn gekomen), en klik op de bevestigingslink.
Stap 4 – Maak een BitCoin-adres aan
Nu moet je je BitCoins naar je VirWox-account verplaatsen, zodat je ze later kunt omzetten in dollars. Dat doe je door aan de linkerkant van het scherm op "Deposit" te klikken. Scroll naar beneden, naar de sectie "Bitcoin", om een BitCoin-adres te krijgen.
Stap 5 – Verplaats je Bitcoins naar VirWox
Nu moet je je Bitcoins naar je VirWox-account verplaatsen door middel van je net verkregen BitCoin-adres.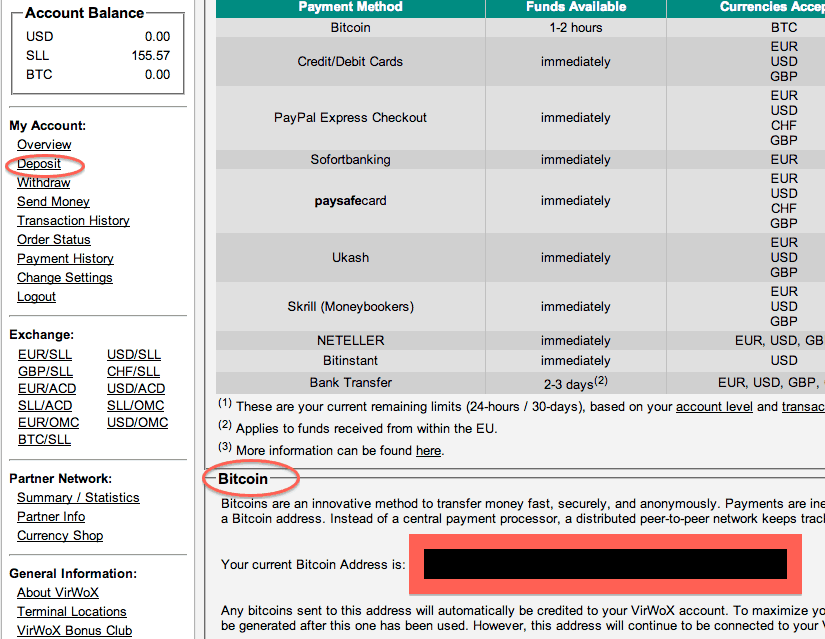 Stap 6 – Zet je BitCoins om in SLL
Na ongeveer een uur zullen je BitCoins in je VirWox-account staan, waarna je een notificatie krijgt via e-mail. Zodra je die hebt, ga je naar de BTC/SLL exchange om je BitCoins te verkopen voor SLL.
Stap 7 – Zet je SLL om in dollars
Ga nu naar de SLL/USD exchange om je SLL te verkopen in ruil voor dollars.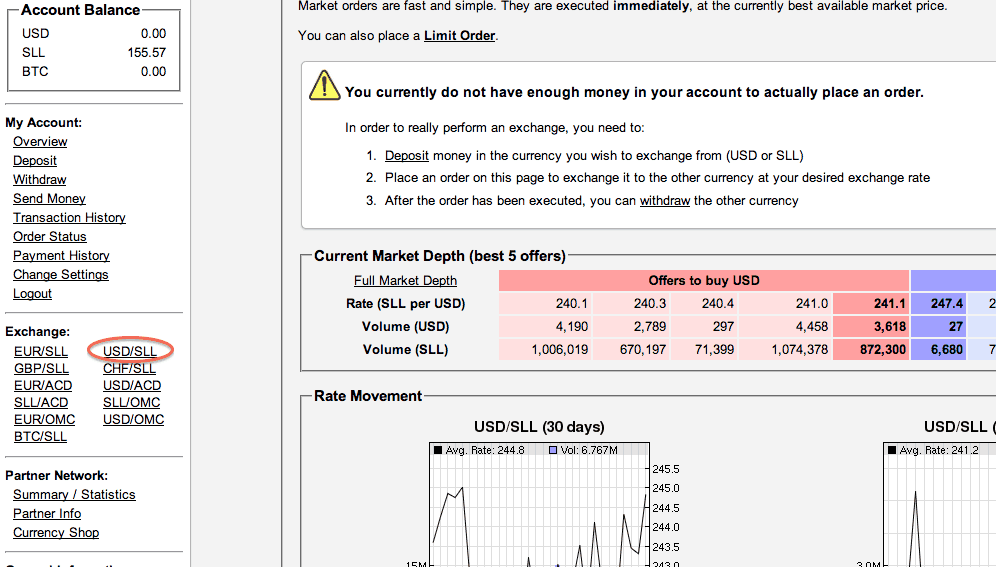 Stap 8 – Neem je dollars op naar je PayPal-account
Zodra je je BitCoins hebt omgezet in USD, kun je ze opnemen naar je PayPal-account. Klik op "Withdraw" aan de linkerkant van het menu en vul je PayPal-adres in.