Hoje em dia, é um pouco frustrante converter Bitcoins diretamente para Dólares Americanos em sua conta do PayPal. Veja aqui uma solução simples para vender seus Bitcoins ao PayPal. Se preferir assistir a solução por vídeo, veja o tutorial aqui.
IMPORTANTE: Este processo envolve mais tarifas de transação que o habitual. Assim, ele será uma solução viável desde que haja um alto número de BTCs para compensar. É importante que você esteja ciente das diferentes tarifas de transação.
Passo 1 – Abra uma conta no VirWox
Atualmente, o VirWox é o único website que permite a compra e venda instantânea de Bitcoins com o PayPal. Se você ainda não tem uma conta, basta clicar em "Not registered yet? no canto superior esquerdo.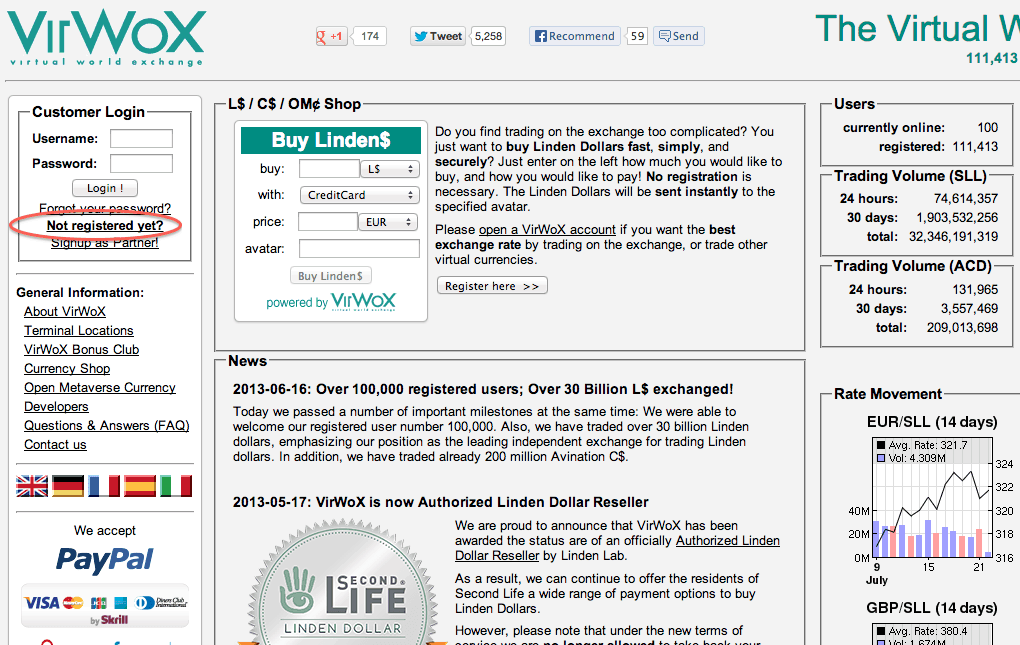 Passo 2 – Preencha seus dados pessoais
Forneça seu nome de usuário e endereço de e-mail. Você pode deixar seu nome de Avatar inalterado.
Passo 3 – Ative sua Conta
Após clicar em "Register", o VirWox lhe enviará um e-mail de confirmação. Localize-o (ele pode acabar indo para sua caixa de SPAM) e clique no link de confirmação.
Passo 4 – Obtendo um Endereço Bitcoin
Agora você deverá transferir seus Bitcoins ao VirWox, podendo então convertê-los posteriormente para Dólares Americanos. No canto esquerdo da página, clique em "Deposit". Role a tela até a seção "Bitcoin" e obtenha seu endereço VirWox Bitcoin.
Passo 5 – Transferindo Bitcoins ao VirWox
Agora você precisará transferir seus Bitcoins ao VirWox utilizando seu endereço Bitcoin recém obtido.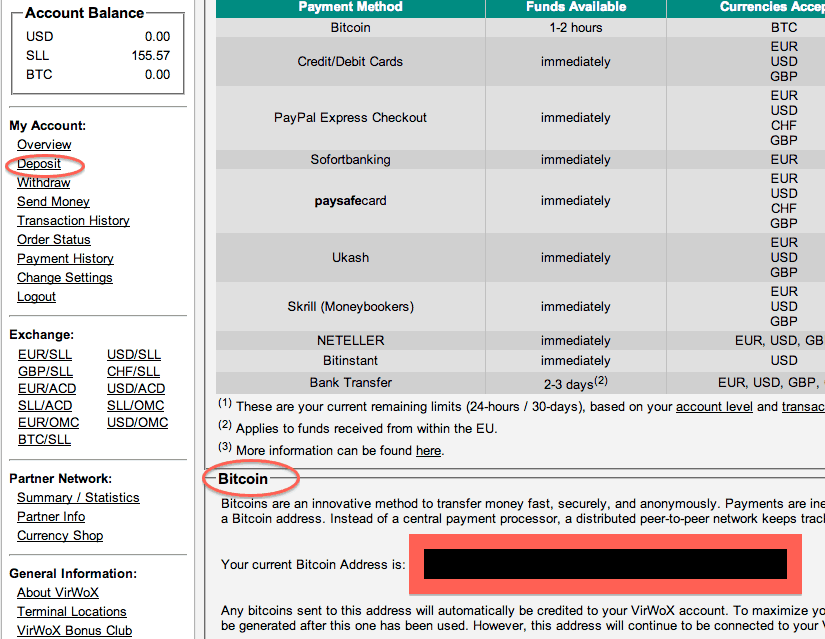 Passo 6 – Converta seus Bitcoins em SLL
Aguarde até que seus Bitcoins constem em sua conta VirWox – isso pode levar cerca de 1 hora e você receberá um e-mail de notificação quando o dinheiro chegar. Ao receber o valor, vá até 'BTC/SLL exchange' e venda seus Bitcoins por SLL.
Passo 7 – Converta seus SLL para Dólares
Agora, vá até 'SLL/USD exchange' e venda seus SLLs por Dólares Americanos.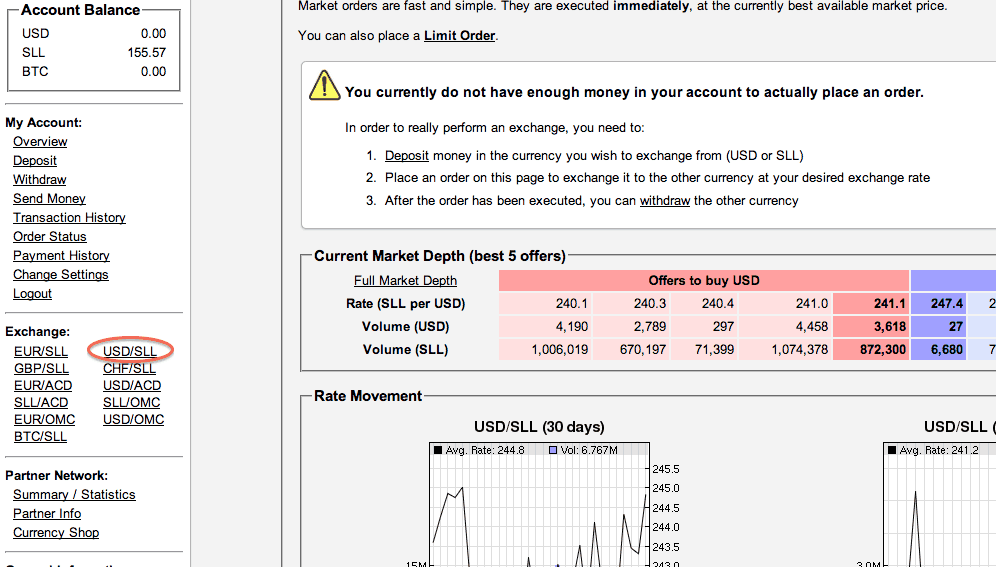 Passo 8 – Resgate seus Dólares para sua conta do PayPal.
Uma vez convertidos seus Bitcoins para Dólares, você já pode transferi-los à sua conta do PayPal. Clique em "Withdraw" no canto esquerdo da tela e digite seu endereço do PayPal.
Bitcoin Video Crash Course
Dummy-proof explainer videos enjoyed by over 100,000 students. One email a day for 7 days, short and educational, guaranteed.
We hate spam as much as you do. You can unsubscribe with one click.