Hoy en día es un poco frustrante convertir Bitcoins a Dólares directamente a su cuenta de Paypal. Aquí tiene una solución simple para vender sus Bitcoins con Paypal.  Si usted prefiere conocer una solución en video, usted puede ver este tutorial.
IMPORTANTE: Este proceso conlleva más cobros por transacción de lo que es usual. Esta todavía puede ser una solución válida pues la gran cantidad de Bitcoins lo compensa. Es importante estar consciente de las cuotas por las diversas transacciones.
Paso 1 – Cree una cuenta de VirWox .
Hoy en día VirWox es el único sitio web que permite comprar y vender Bitcoins de manera instantánea con Paypal. Si usted todavía no tiene una cuenta, haga clic en "¿Todavía no está registrado?", en la parte superior  izquierda.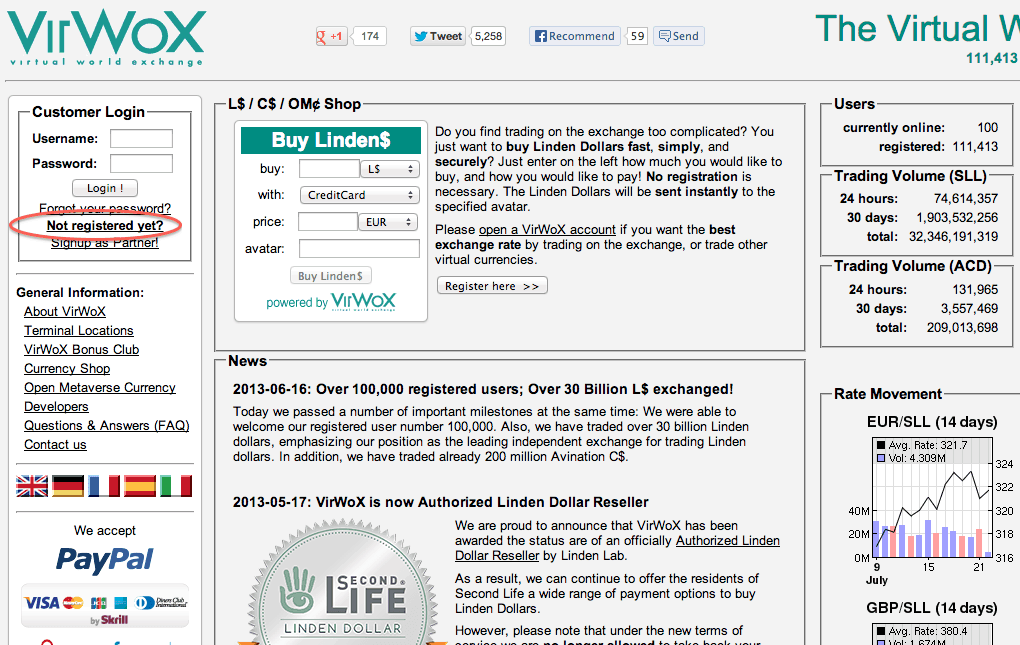 Paso 2 – Llene sus datos personales
Ingrese su nombre de usuario y una dirección de email. Usted puede dejar sin cambiar el nombre del Avatar.
Paso 3 – Active su cuenta
Después de hacer clic en "Registrar", VirWox le enviará un email de confirmación. Encuentre el email (el cual puede estar accidentalmente en su carpeta de correo BASURA) y haga clic en la liga para confirmar.
Paso 4 – Obtenga una dirección de Bitcoin
Ahora usted querrá mover sus Bitcoins a VirWox para después poder convertirlos en dólares. En el lado izquierdo del sitio, haga clic en "Depositar". Mueva la pantalla hacia abajo hasta la sección "Bitcoin" y obtenga su dirección VirWox Bitcoin.
Paso 5 – Transfiera sus Bitcoins a VirWox
Usted ahora necesitará mover sus Bitcoins a VirWox utilizando su nueva dirección Bitcoin.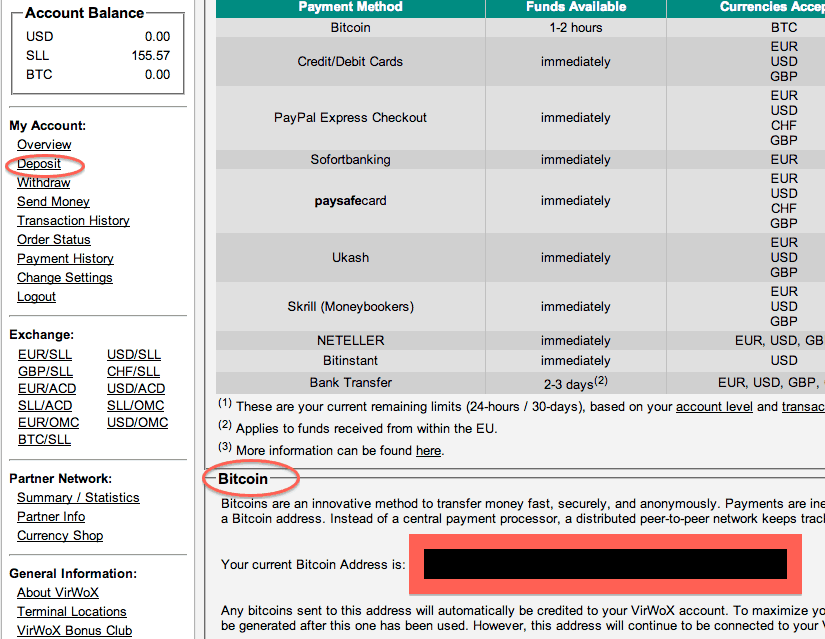 Paso 6 – Convierta sus Bitcoins a SLL
Espere a que vea sus Bitcoins en su cuenta VirWox– esto lleva alrededor de 1 hora y usted recibirá una notificación por email una vez que hayan arribado. Ya que esté listo, vaya a cambio de BTC/SLL y venda sus Bitcoins por SLL.
Paso 7 – Convierta su SLL a Dólares
Ahora vaya a cambio de SLL/USD y venda su SLL por Dólares.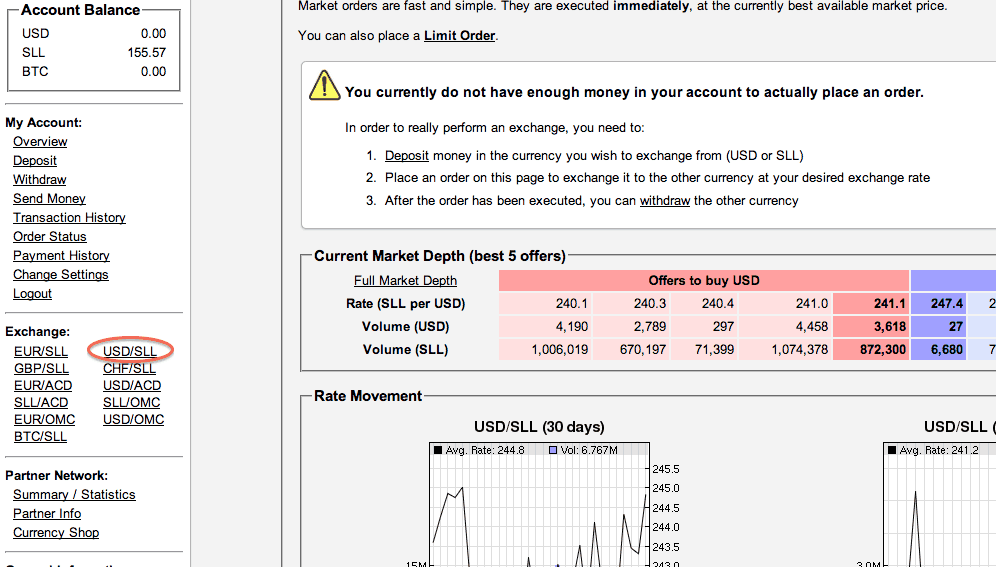 Paso 8 – Retire sus Dólares a su cuenta de PayPal
Una vez que haya convertido sus Bitcoins a Dólares, usted puede retirarlos a su cuenta de PayPal. Haga clic en la liga para "Retirar" que se encuentra en el menú del lado izquierdo e ingrese su dirección de Paypal.
Bitcoin Video Crash Course
Dummy-proof explainer videos enjoyed by over 100,000 students. One email a day for 7 days, short and educational, guaranteed.
We hate spam as much as you do. You can unsubscribe with one click.