Convertire bitcoin in dollari americani sul tuo account PayPal è piuttosto difficoltoso. Ecco una soluzione semplice per trasferire i tuoi bitcoin su PayPal. Se preferisci vedere un video, puoi guardare questo tutorial.
IMPORTANTE: Questa procedura comporta tariffe di transazione superiori a quelle usuali. Può comunque rappresentare una soluzione valida dato che gli importi in BTC sempre più elevati compensano i costi. È importante che tu sia consapevole delle diverse tariffe delle transazioni.
Fase 1 – Apri un account VirWox.
Attualmente VirWox è l'unico sito che permetti di acquistare e vendere immediatamente bitcoin con PayPal. Se non hai già un account, clicca sul collegamento "Non ancora iscritto?" in alto a sinistra.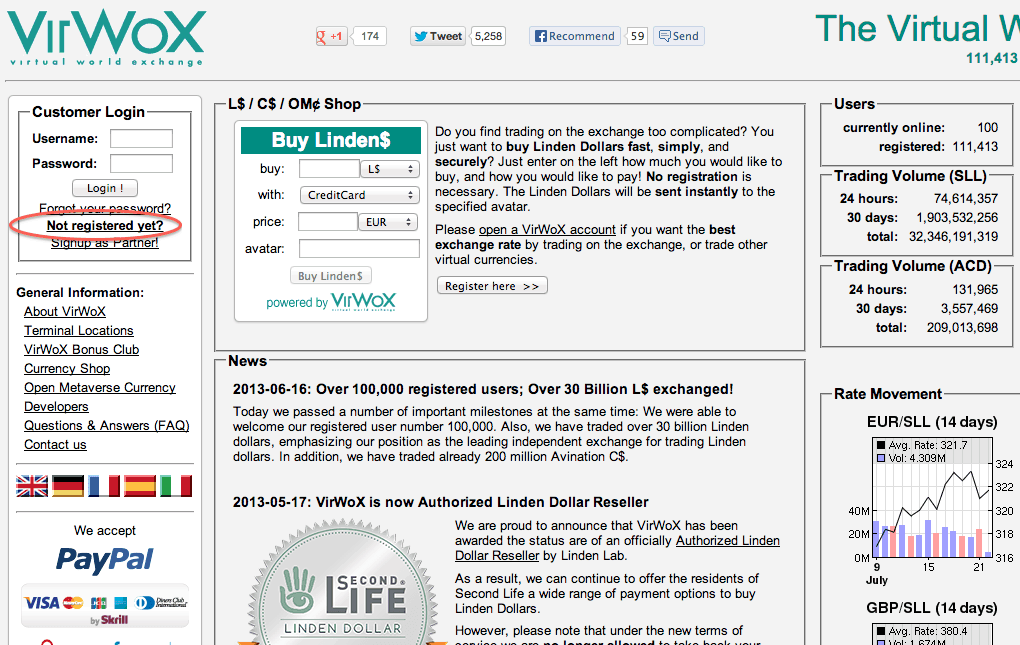 Fase 2 – Inserisci i tuoi dati personali
Inserisci il tuo nome utente e indirizzo email. Non è necessario modificare il nome dell'avatar.
Fase 3 – Attiva il tuo account
Dopo aver cliccato su "Iscriviti", VirWox ti invierà un'email di conferma. Cerca il messaggio (potrebbe erroneamente finire nella tua casella di posta SPAM) e clicca sul collegamento di conferma al suo interno.
Fase 4 – Acquisisci un indirizzo Bitcoin
Adesso dovrai spostare i tuoi bitcoin su VirWox, per poterli quindi convertire in dollari (USD). Sul lato sinistro del sito, clicca su "Deposita". Scorri fino alla sezione "Bitcoin" e acquisisci il tuo indirizzo Bitcoin di VirVox.
Fase 5 – Trasferisci i bitcoin su VirWox
Adesso dovrai spostare i tuoi bitcoin su VirWox, per mezzo dell'indirizzo Bitcoin che hai appena ricevuto.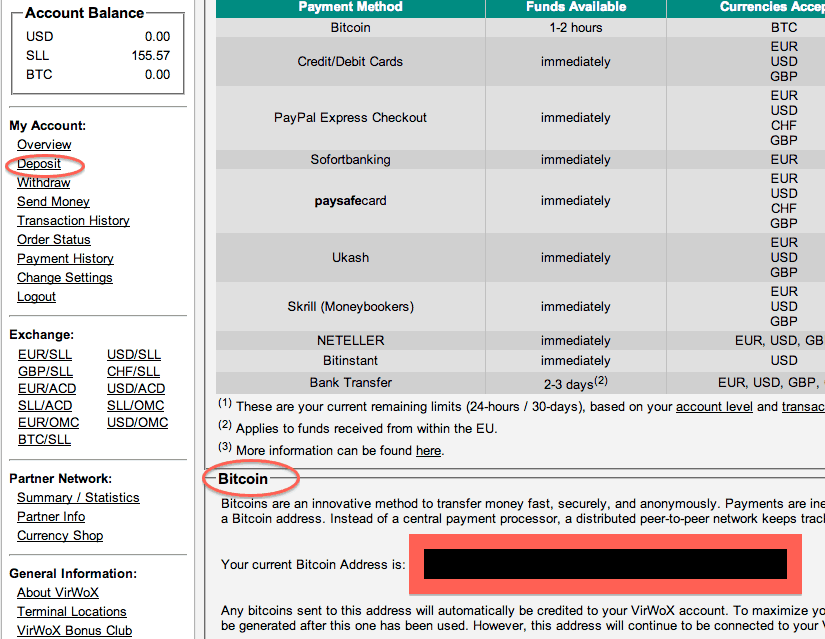 Fase 6 – Converti i tuoi bitcoin in SLL
Attendi di ricevere i tuoi bitcoin sul tuo account VirWox: ciò richiederà circa 1 ora e ti verrà inviata un'email di notifica nel momento in cui il denaro arriva. Dopo aver ricevuto l'accredito, vai sul cambio BTC/SLL e vendi i tuoi bitcoin in cambio di SLL.
Fase 7 – Converti i tuoi SLL in dollari (USD)
Adesso vai sul cambio SLL/USD e vendi i tuoi SLL in cambio di dollari (USD).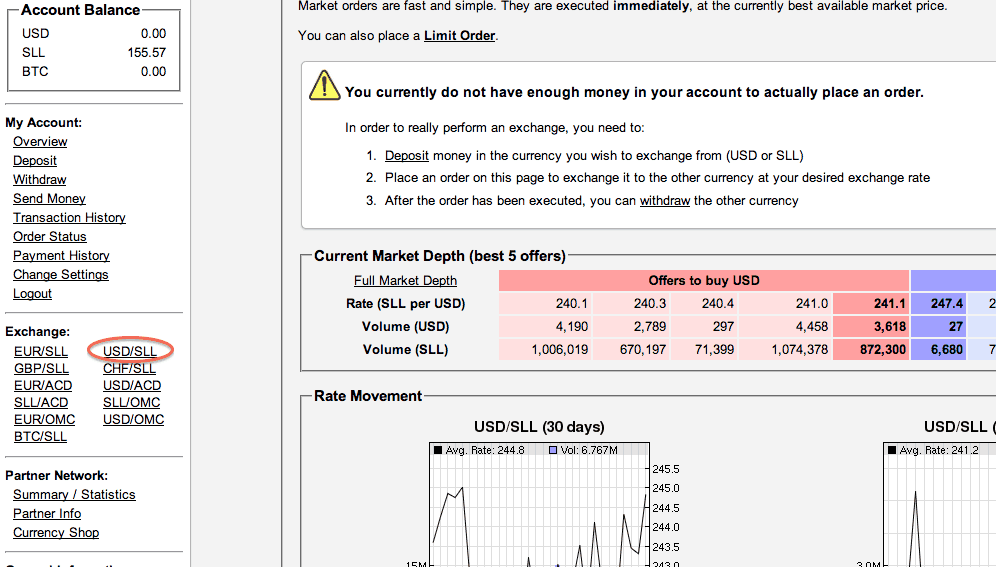 Fase 8 – Preleva i tuoi dollari e versali sul tuo account PayPal
Una volta convertiti i tuoi bitcoin in USD, puoi ora versarli sul tuo account PayPal. Clicca sul collegamento "Preleva" sul lato sinistro del menu e inserisci il tuo indirizzo PayPal.
Bitcoin Video Crash Course
Dummy-proof explainer videos enjoyed by over 100,000 students. One email a day for 7 days, short and educational, guaranteed.
We hate spam as much as you do. You can unsubscribe with one click.