Aujourd'hui c'est un peu énervant de convertir des Bitcoins en US$ directement dans votre compte PayPal. Voici une solution simple pour vendre vos Bitcoins avec PayPal. Si vous préférez une solution par vidéo, en voici une.
IMPORTANT: Ce processus entraîne plus de frais de transactions que d'habitude. Cela peut quand même être une solution intéressante  puisque le nombre croissant de Bitcoins compense ce problème. Il est important que vous connaissiez les différents frais de transaction.
Etape 1 – Ouvrez un compte VirWox.
Actuellement, Virwox est le seul site en ligne permettant d'acheter et de vendre instantanément des Bitcoins sur PayPal. Si vous n'avez pas encore de compte, cliquez sur le lien "Pas encore inscrit ?" en haut à gauche.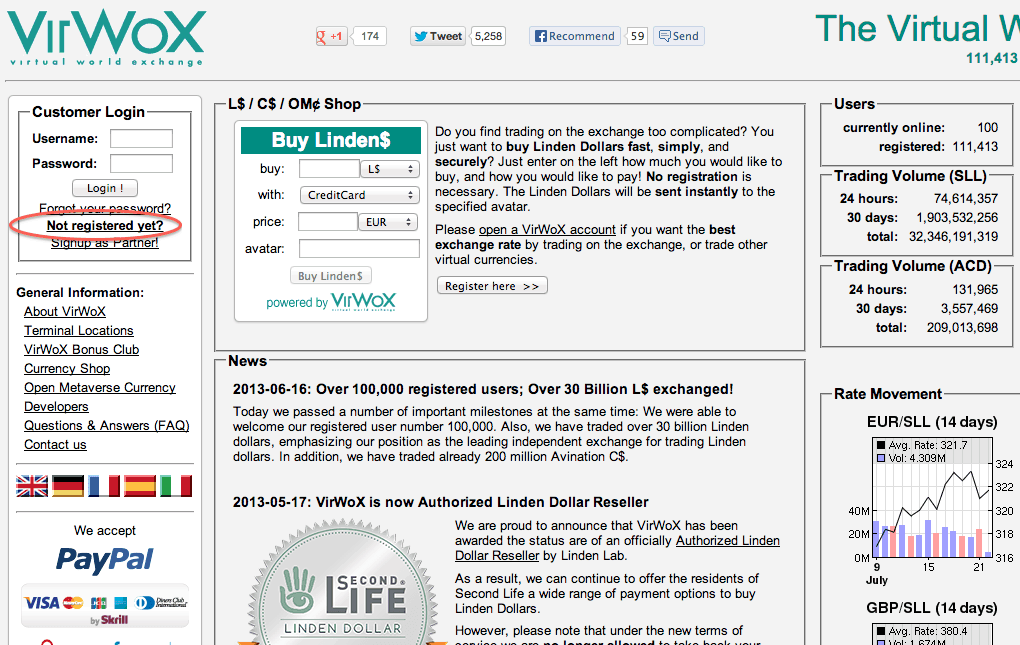 Etape 2 – Entrez vos données personnelles
Entrez votre nom utilisateur et votre adresse e-mail. Vous pouvez garder votre nom d'Avatar sans le changer.
Etape 3 – Activez votre compte
Après avoir cliqué sur "S'inscrire VirWox vous enverra un e-mail de confirmation. Ouvrez cet e-mail, qui peut se retrouver accidentellement dans votre répertoire de POURRIEL, et cliquez sur le lien de confirmation qu'il contient.
Etape 4 – Obtenez une adresse Bitcoin
Vous devez maintenant transférez vos Bitcoins vers VirWox afin de les convertir en US$ plus tard. Sur le côté gauche du site, cliquez sur "Dépôt". Descendez à la section "Bitcoin et obtenez votre adresse Bitcoin VirWox.
Etape 5 – Transferez des Bitcoins vers VirWox
Vous devrez maintenant transférez vos Bitcoins vers VirWox en utilisant votre nouvelle adresse Bitcoin.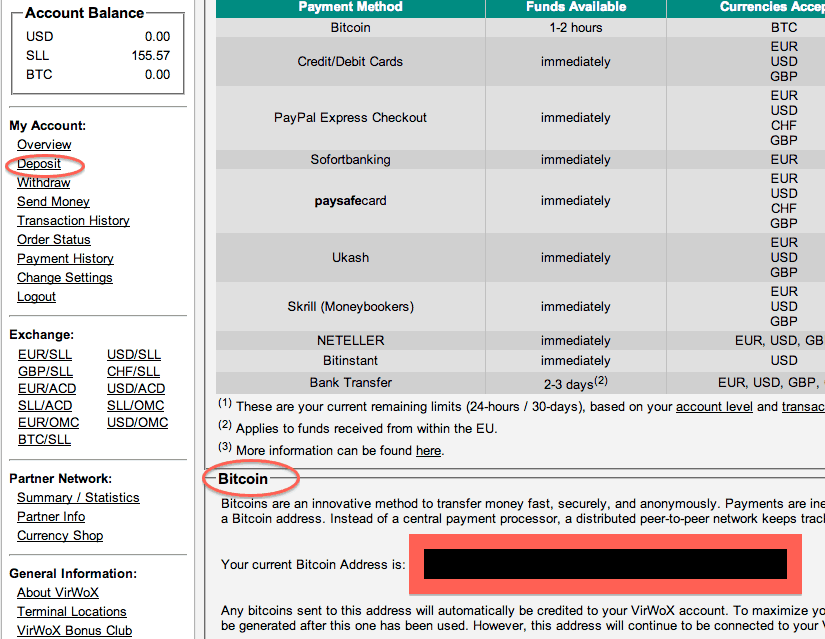 Etape 6 – Convertissez vos Bitcoins en SLL
Attendez de voir apparaître vos Bitcoins dans votre compte VirWox – cela prend environ 1 heure et vous recevrez une notification par e-mail quand le transfert est terminé. Quand l'argent est arrivé, allez vers la conversion BTC/SLL et changez vos Bitcoins pour des SLL.
Etape 7 – Changez vos SLL en USD
Maintenant, allez vers la conversion SLL/USD et changez vos SLL en USD.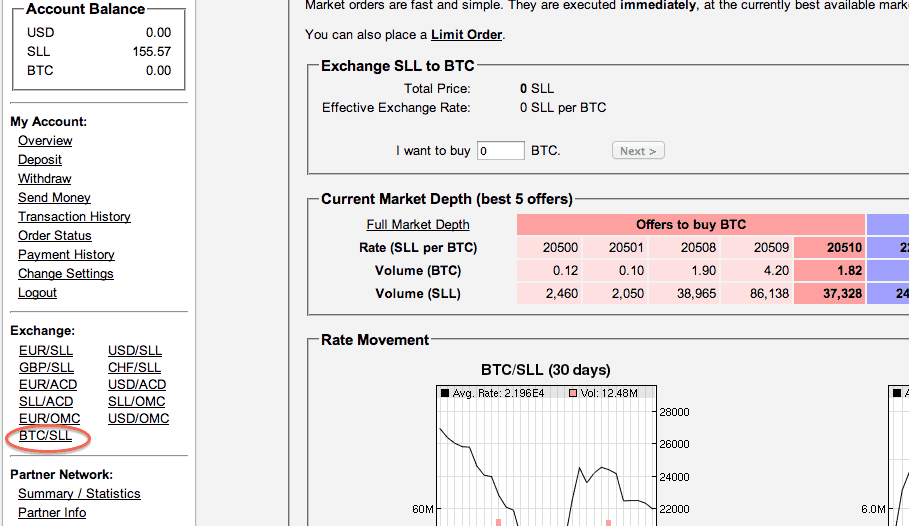 Etape 8 – Transférez vos USD vers votre compte PayPal
Une fois que vous avez convertis vos Bitcoins en USD, vous pouvez les transférer vers votre compte PayPal. Cliquez sur le lien "Transférer" à gauche du menu et entrez votre adresse PayPal.
Bitcoin Video Crash Course
Dummy-proof explainer videos enjoyed by over 100,000 students. One email a day for 7 days, short and educational, guaranteed.
We hate spam as much as you do. You can unsubscribe with one click.