Idag är det lite frustrerande att konvertera Bitcoin till USD direkt till ditt PayPal-konto. Här har du en enkel lösning för att sälja Bitcoin med PayPal. Om du föredrar en videolösning kan du bara titta på den här.
VIKTIGT: Den här processen har inom sig fler transaktionsavgifter än vanligt. Det här kan tyckas vara en godkänd lösning eftersom de stigande siffrorna för BTC kompenserar för det. Det är viktigt att du är medveten om de olika transaktionsavgifterna.
Steg 1 – Öppna ett  VirWox-konto.
Idag är VirWox den enda webbsida som låter dig köpa och sälja Bitcoin omedelbart med PayPal. Om du inte har ett konto än så kan du helt enkelt klicka "Not registered yet ?" högst upp till vänster.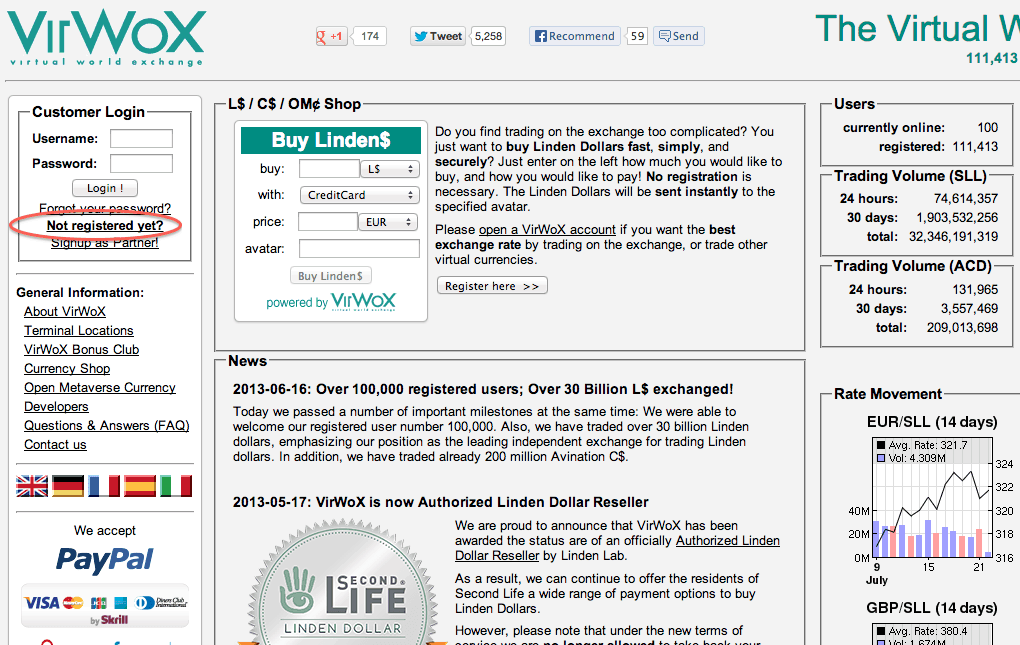 Steg 2 – Fyll i din personliga information
Fyll i ditt användarnamn och din emailadress. Du kan lämna Avatar-namnet utan att ändra det.
Steg 3 – Aktivera ditt konto
Efter att du klickat "Register" skickar VirWox ett verifieringsemail till dig. Hitta emailet (det kan ha hamnat i din spammapp) och klicka på verifieringslänken i det.
Steg 4 – Skaffa en Bitcoin-adress
Du vill nu flytta över dina Bitcoin till VirWox så att du kan konvertera dem till USD senare. På vänstra sidan om sidan klickar du på "Deposit". Gå ned på sidan till "Bitcoin"-sektionen och hitta din VirWox Bitcoin-adress.
Steg 5 – överför Bitcoins till VirWox
Du behöver nu flytta över Bitcoin till VirWox med hjälp av din nyvunna Bitcoin-adress.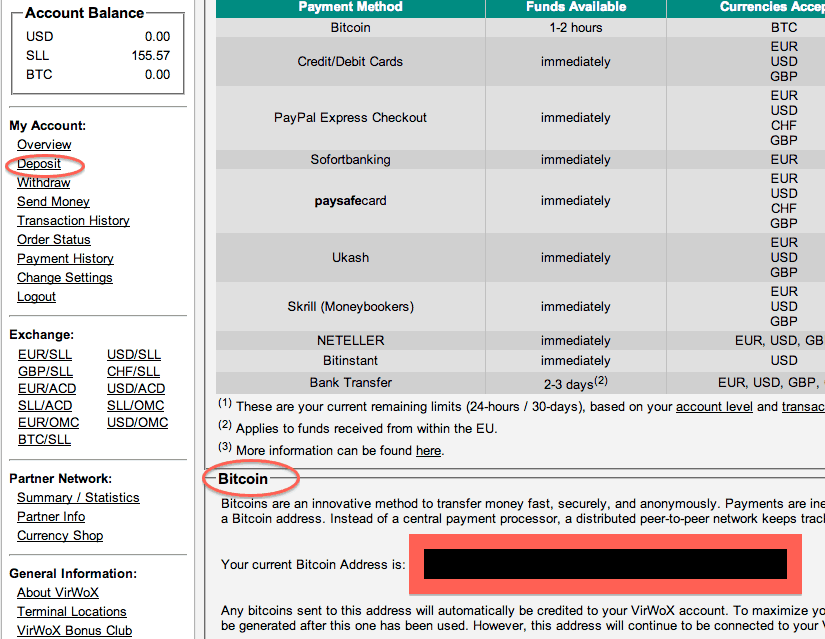 Steg 6 – Konvertera dina Bitcoin till SLL
Vänta tills du ser dina Bitcoin i ditt VirWox-konto – det här tar runt 1 timme och du kommer att få ett email när det kommer fram. När det väl kommit fram kan du gå till BTC/SLL-utbytet för att sälja Bitcoin för SLL.
Steg 7 – Konvertera SLL till USD
Nu går du till SLL/USD-utbyte och sälj dina SLL för USD.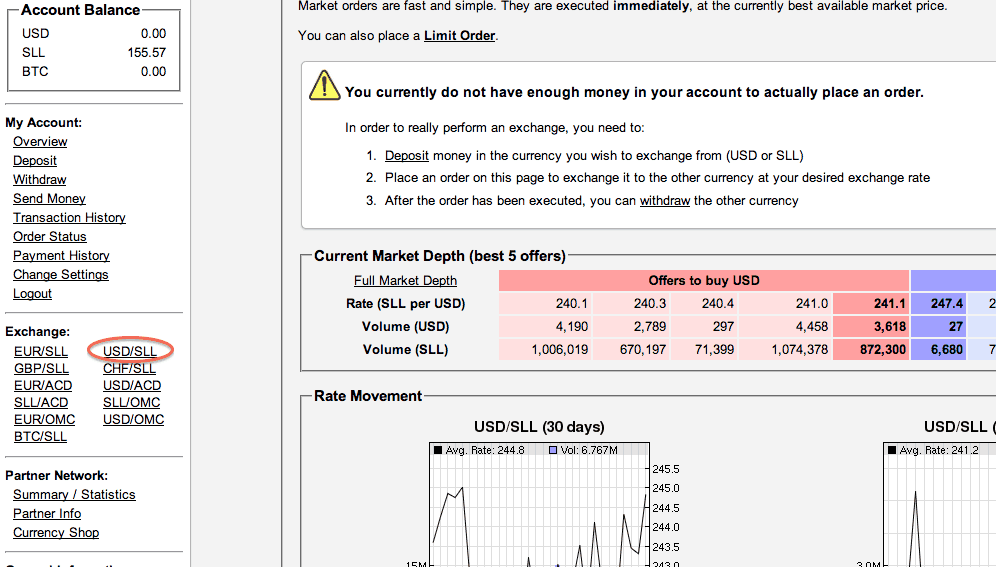 Steg 8 – Ta ut dina USD till PayPal-kontot
När du väl konverterat dina Bitcoin till USD kan du nu hämta ut dem till ditt PayPal-konto. Klicka på "Withdraw"-länken till vänster i menyn och skriv in din PayPal-adress.
Bitcoin Video Crash Course
Dummy-proof explainer videos enjoyed by over 100,000 students. One email a day for 7 days, short and educational, guaranteed.
We hate spam as much as you do. You can unsubscribe with one click.