Obs: Om du vill handla Bitcoin med Paypal eller kreditkort försöker Plus500. För mer information, läs denna artikel.
Här är en kort beskrivning av hur man köper BTC med PayPal eller med ett vanligt kreditkort. Vi kommer göra detta genom en tjänst som heter VirWox.
VIKTIGT: Denna process innehåller fler transaktionskostnader än vanligt. Det är viktigt för dig att du är medveten om de olika transaktionskostnaderna.
Steg 1: Gå till VirWox
VirWox är ett växlingskontor för virtuella valutor, där du kan köpa Lindens, Bitcoins, med mera…
Steg 2: Öppna ett gratis konto
Klicka på "not registered yet" för att öppna ett nytt konto som det visas här: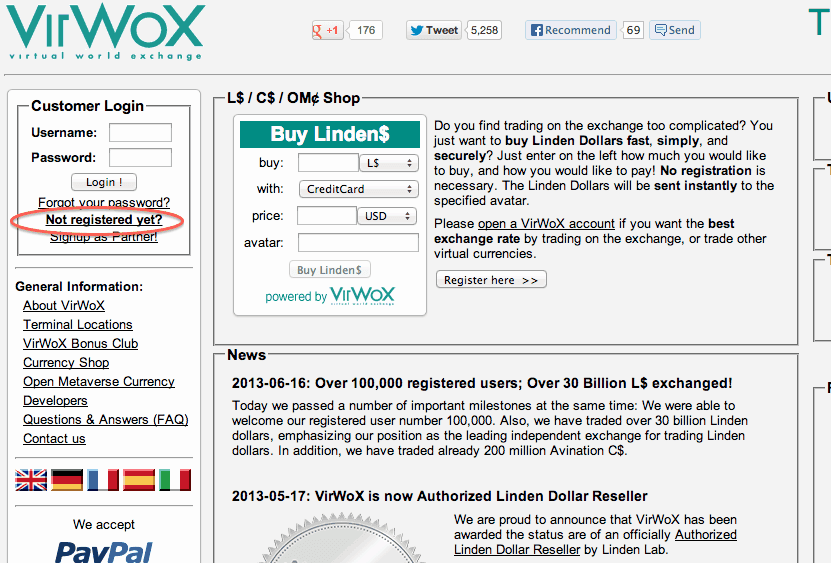 Steg 3: Fyll i personlig information
Fyll i ditt användarnamn och din epostadress. När den frågar efter "avatar name", lämna bara fältet som det är.
När du är färdig, klicka "register".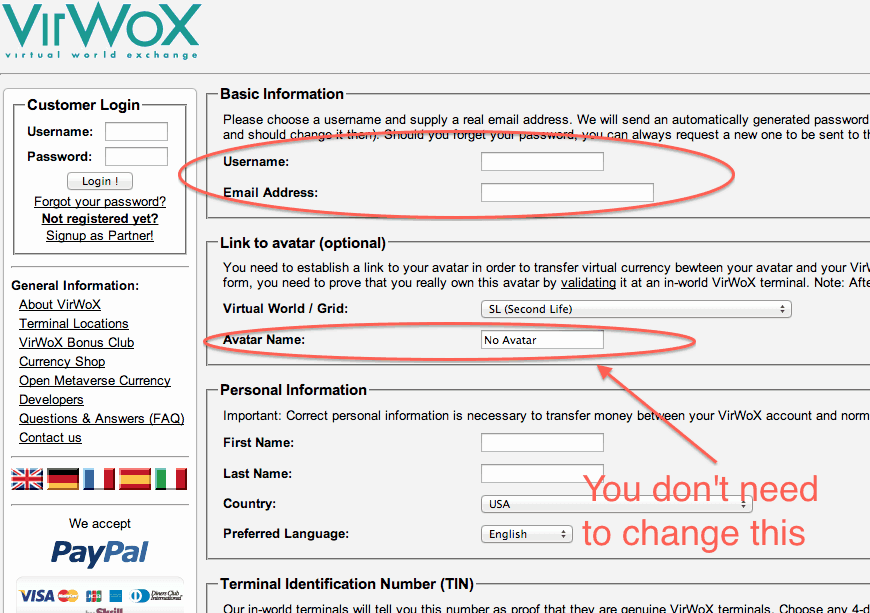 Steg 4: Aktivera ditt konto
När du klickat "register" får du ett verifierande epost med ditt lösenord. Öppna mailet, kopiera lösenordet och logga in i VirWox.
Steg 5: Ladda ditt konto genom PayPal
Klicka på "deposit" på vänstra sidan och välj PayPal Express. Ladda kontot med så många USD som du vill.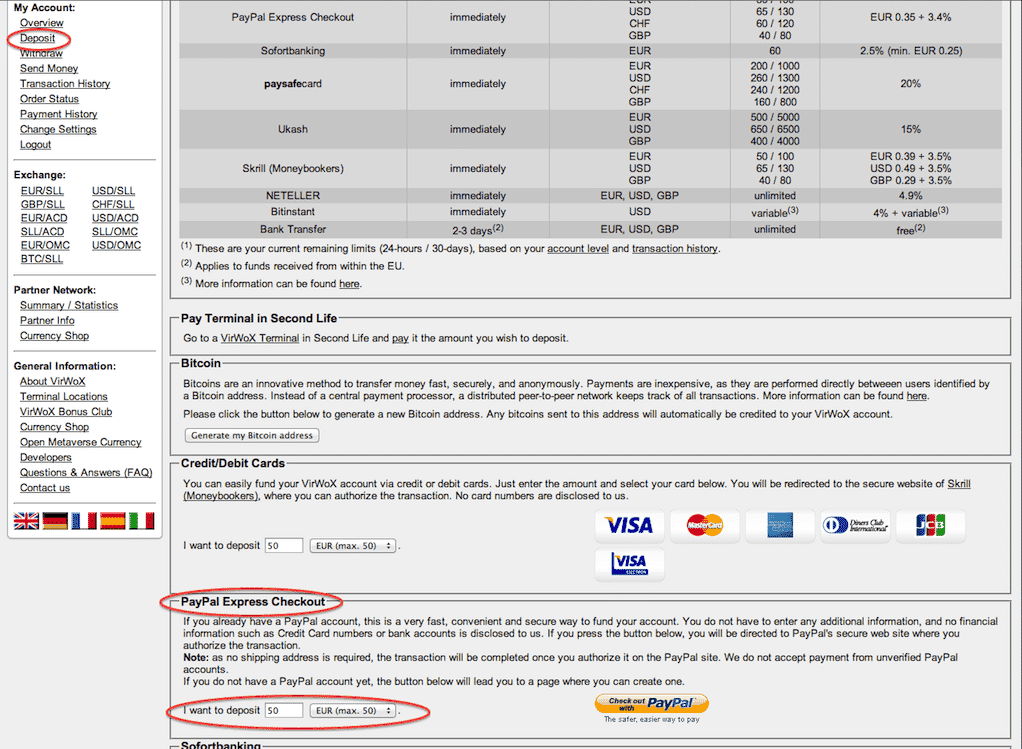 Obs: Från och med nu kommer alla transaktioner ha en kostnad se till att du är medveten om alla relevanta uttagsoch insättningskostnader.
Steg 6: Köp SLL med USD
Gå till Exchange> USD/SLL på vänstra sidan. Köp SLL (vilket betyder Second Life Lindens). Vi kommer senare att byta dessa SLL mot Bitcoins.
Obs: Om du inte gjort en insättning ännu kommer du ombes göra en insättning innan du köper SLL.
Steg 7: Köp BTC med SLL
När du har SLL i ditt konto, gå till BTC/SLL och köp Bitcoins med dina SLL.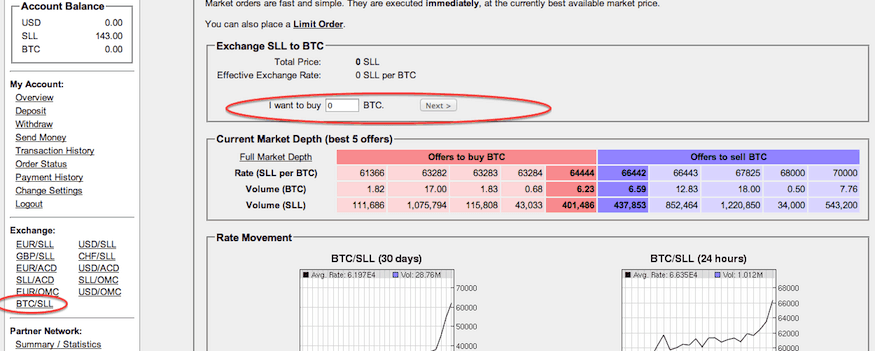 Steg 8: Ta ut dina Bitcoins
Väljs "Withdraw" på vänstra sidan och skicka Bitcoins till din plånbok.


Bitcoin Video Crash Course
Dummy-proof explainer videos enjoyed by over 100,000 students. One email a day for 7 days, short and educational, guaranteed.
We hate spam as much as you do. You can unsubscribe with one click.