Nota : Als u wilt Bitcoin handel met Paypal of een creditcard proberen Plus500. Voor meer informatie lees dan dit artikel.
Hier is een korte uitleg over hoe je Bitcoins kan kopen met PayPal of een normale creditcard. Wij gebruiken voor het inwisselen VirWox.
BELANGRIJK: Voor het inwisselen kunnen transactiekosten worden gerekend. Het is belangrijk dat u vooraf bekend bent met de verschillende transactiekosten.
Stap 1: Ga naar VirWox.
Bij VirWox kunt u geld omwisselen voor virtuele betaalmiddelen. U kunt daar onder andere Lindens en Bitcoins kopen.
Stap 2: Open een gratis account
Klik op de "not registered yet" knop om een nieuw account te openen, zoals u hier ziet: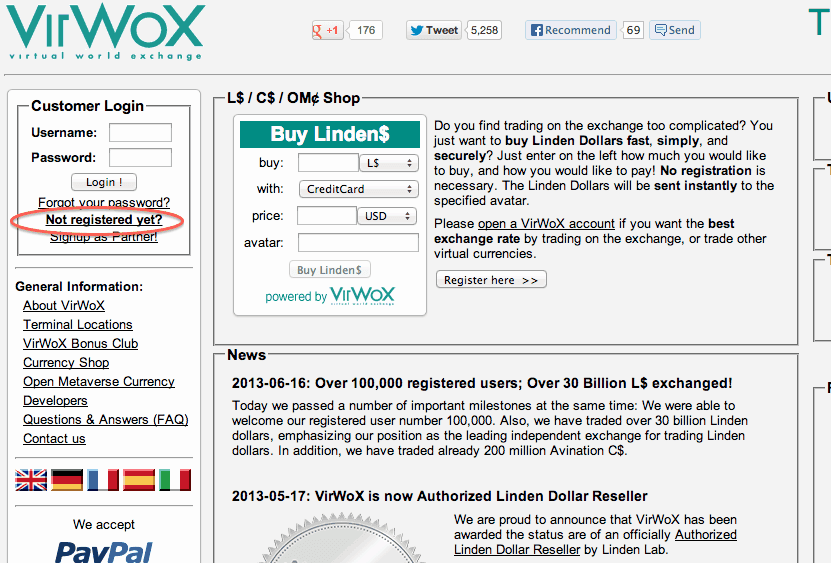 Stap 3: Vul uw persoonlijke informatie in
Vul uw gebruikersnaam en e-mailadres in. Daar waar het vraagt om een "avatar name" in te vullen kunt u laten zoals het is.
Wanneer u klaar bent klikt u op "register".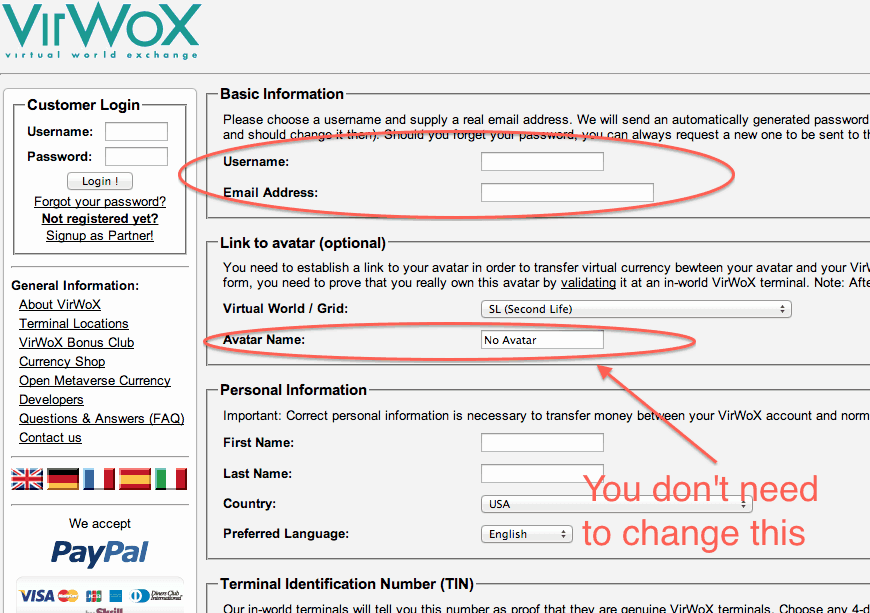 Stap 4: Activeer uw account
Wanneer u op "register" heeft geklikt ontvangt u een confirmatie per e-mail met uw wachtwoord. Open de e-mail, kopieer het wachtwoord en log hiermee in op VirWox.
Stap 5: Voeg geld toe via PayPal
Klik op "deposit" aan de linkerkant van het scherm en kies PayPal Express. Voeg nu zoveel geld toe als u wilt.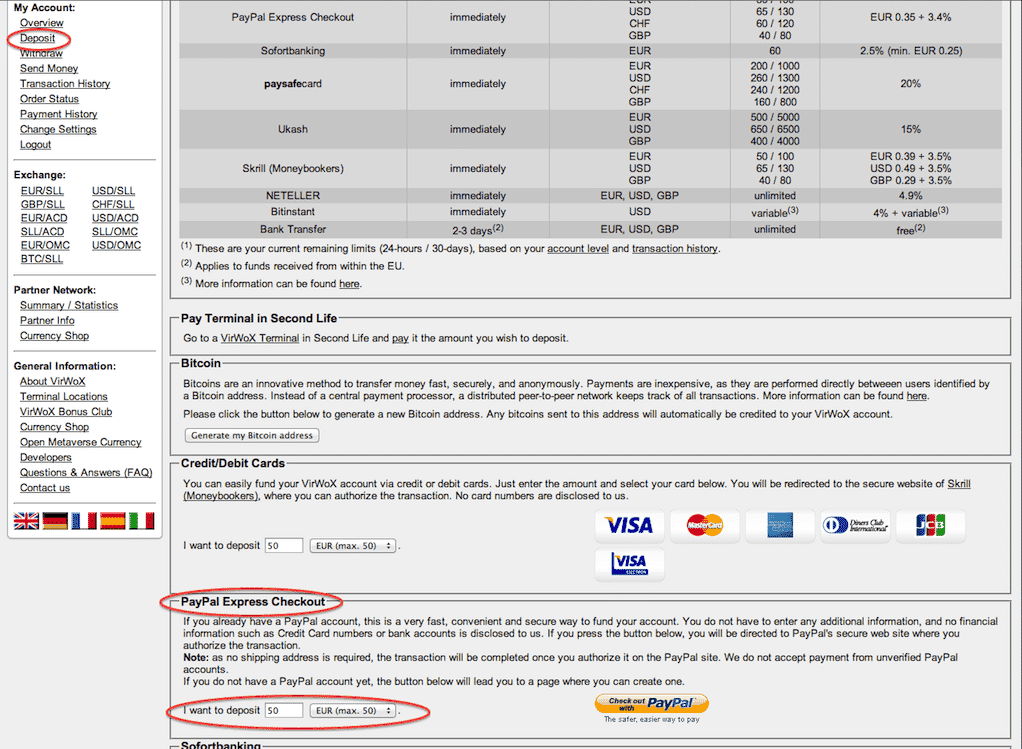 Let op: Vanaf nu kunnen er kosten worden gerekend voor elke transactie die u maakt – zorg ervoor dat u weet welke kosten gelden voor het inleggen en opnemen.
Stap 6: Koop SLL met USD/EUR
Ga naar Exchange-> USD/SLL aan de linkerzijde van het scherm. Koop SLL (wat staat voor Second Life Lindens). We zullen deze SLL voor Bitcoins omruilen.
Let op: Als u nog geen geld heeft toegevoegd zal een scherm verschijnen waarin wordt gevraagd om eerst geld toe te voegen aan uw account alvorens u SLL kunt kopen.
Stap 7: Koop BTC met SLL
Wanneer u SLL in uw account heeft gaat u naar BTC/SLL en koopt u Bitcoins met uw SLL.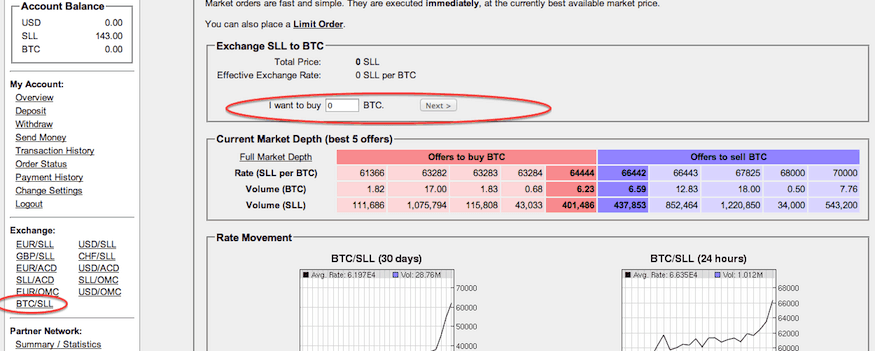 Stap 8: Neem uw Bitcoins op
Kies voor "Withdrawal" aan de linkerzijde en stuur de Bitcoins naar uw virtuele portemonnee.