Nota: Se você quiser trocar Bitcoin com Paypal ou cartão de crédito e tentar AvaTrade Plus500. Para mais informações, leia este artigo.
Aqui vai uma breve explicação sobre como comprar BTC com PayPal ou com cartão de crédito normal. Faremos isso através de um mercado chamado VirWox.
IMPORTANTE: Este processo custa mais em taxas de transação do que o habitual. É importante que você esteja ciente das diferentes taxas de transação.
Passo 1: Vá ​​para VirWox.
VirWox é uma troca de moeda virtual, você pode comprar lá Lindens, Bitcoins, e muito mais …
Passo 2: Abra uma conta grátis
Clique no botão "ainda não registrado" para abrir uma nova conta, como mostrado aqui: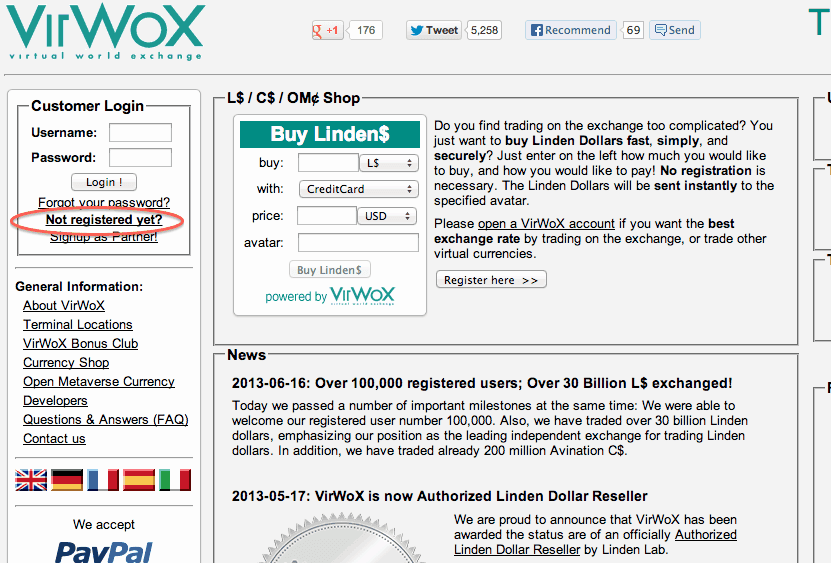 Passo 3: Preencha os dados pessoais
Preencha seu nome de usuário e endereço de e-mail. Onde ele pede "Nome do avatar" apenas deixe como ele está.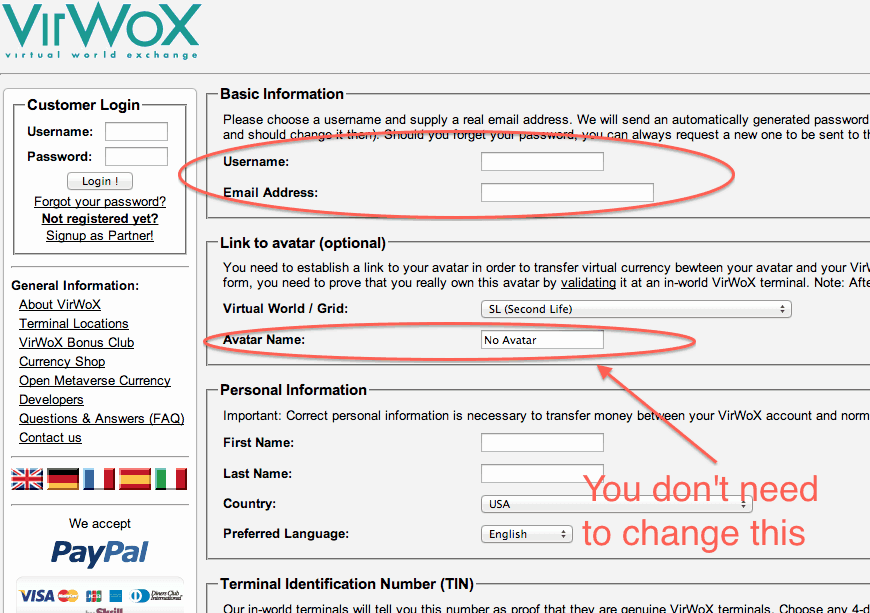 Quando terminar clique em "registrar".
Passo 4: Ative sua conta
Uma vez que você clicar em "Registrar", você receberá um email de confirmação com sua senha. Abra o e-mail, copie a senha e logue novamente no VirWox.
Passo 5: Financie a sua conta através do PayPal
Clique em depósito no lado esquerdo e escolha o PayPal Express. Aplique na conta  quantos dólares você preferir.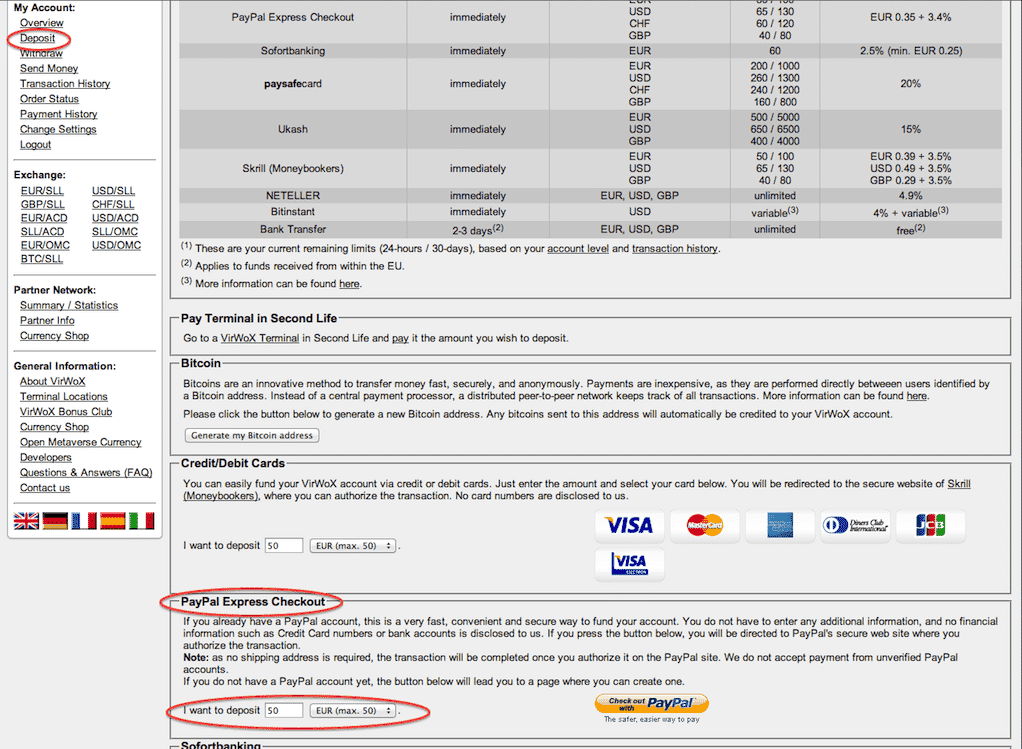 Nota: A partir de agora, para cada transação que você fizer, haverá uma taxa – certifique-se de que você está ciente do depósito relevante e das taxas de retirada
Passo 6: Compre SLL com USD
Vá para Exchange-> USD / SLL no lado esquerdo. Comprar SLL (que significa Lindens Second Life). Iremos mais tarde trocar esses SLL para Bitcoins.
Nota: Se você ainda não fez um depósito você terá a tela mostrada acima solicitando que você deposite antes de comprar SLL.
Passo 7: Comprar BTC com SLL
Depois de ter SLL em sua conta, vá para o BTC / SLL e compre Bitcoins com os seus SLL.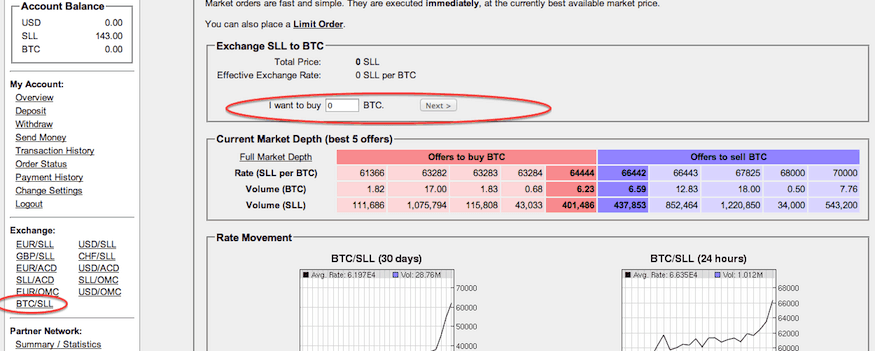 Passo 8: Retirar as Bitcoins
Escolha "Retirar" no lado esquerdo e enviar os Bitcoins a sua carteira.

Bitcoin Video Crash Course
Dummy-proof explainer videos enjoyed by over 100,000 students. One email a day for 7 days, short and educational, guaranteed.
We hate spam as much as you do. You can unsubscribe with one click.