Buy Bitcoins with Paypal! PP is one of the most widely used international e-commerce that allows payments, money transfers, and exchanges to be made electronically through the Internet without having to go to a physical bank or meet anyone in person.
Since most people already have a payment account, it's only natural to want to know how to buy bitcoins with paypal. They provide one of the most secure transaction systems in the world. Buying bitcoins with paypal is a very simple process which will take just a few minutes.
If you have not already indulged into the bitcoin information super highway, click on the video belong to learn more about bitcoins. If you're already well equipped and ready to start buying, sell or trading bitcoins, go straight to 'buy bitcoins with paypal' section. You have the options to follow the video or the text tutoral.
What is Bitcoin

Video credit: weusecoins
Buy Bitcoins with Paypal
Step-by-Step Video Tutorial

Video credit: Ofir Beigel
NOTE: The website on this tutorial is for Paypal users from for the United States using United States Dollars (USD) only to buy bitcoins with paypal. If you live outside of the US and using another currently, please sign up for AvaTrade  or Plus500. 
Step-by-Step Text Tutorial 
STEP 1: Click on VirWox  to open an account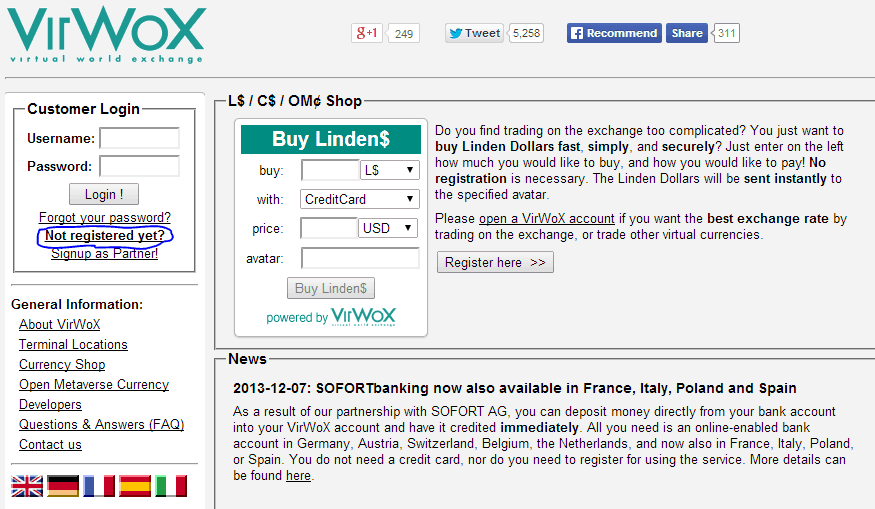 STEP 2: Sign up for a free account by clicking on the "not registered yet' link on the top left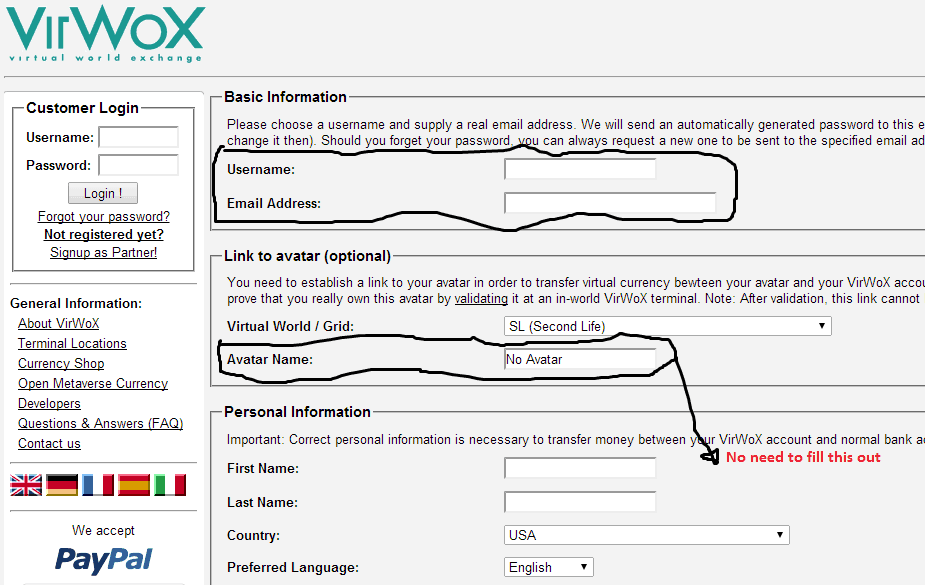 STEP 3: Enter your info on the boxes. Avatar is not required and virtual word / grid you can leave what's already selected
STEP 4: Click 'Registered' after you entered all the personal information
STEP 5: Active your VirWox account – an email has been sent to you with a link to click on to verify your new account
STEP 6: VERY IMPORTANT: Change your system generated password to something you're comfortable with. If you get a message that says "Your avatar connection has not been validated yet"  don't worry about it.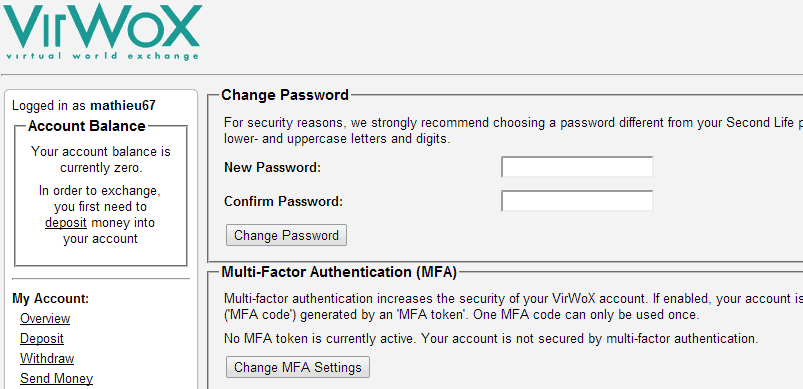 STEP 7: Add money to your account via Paypal to buy bitcoins with paypal. Click on 'Deposit' on the left hand side and select 'Paypal Express.' Then enter the amount of money you would like to add to your VirWox account.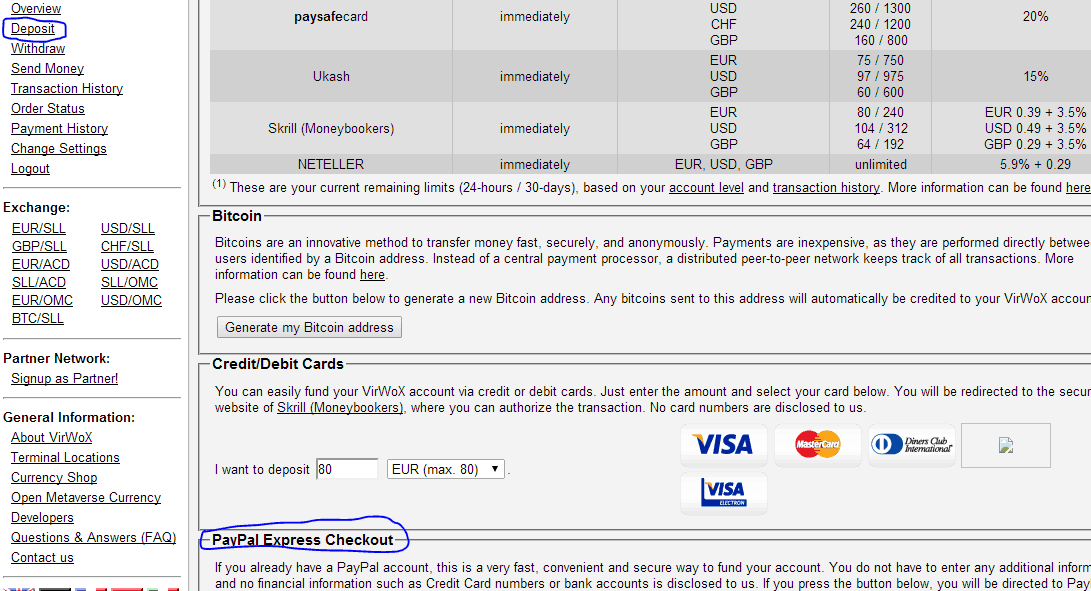 STEP 8: Buy SLL with United States Dollars (USD)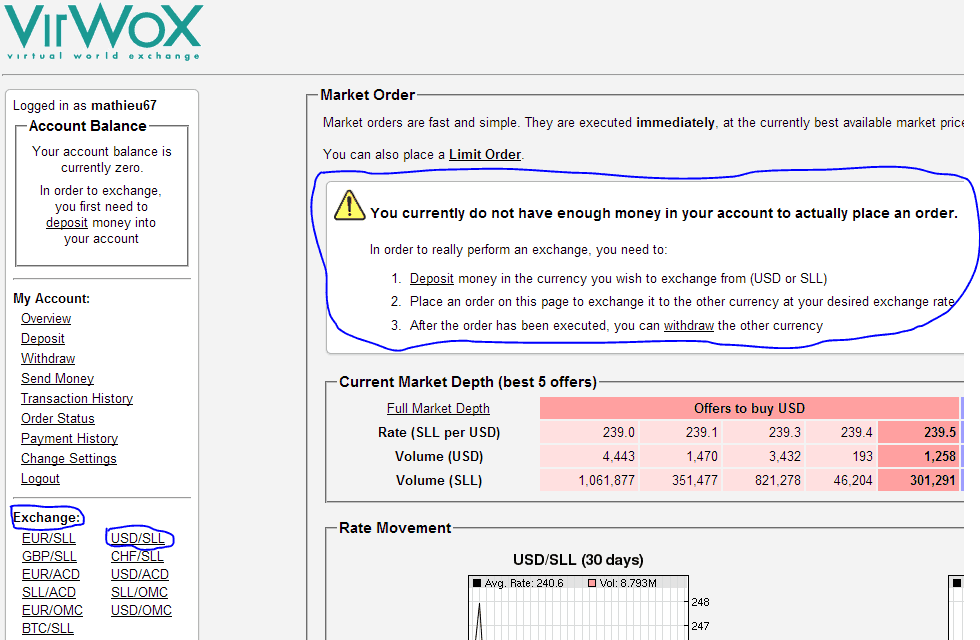 STEP 9: Buy Bitcoins with SLL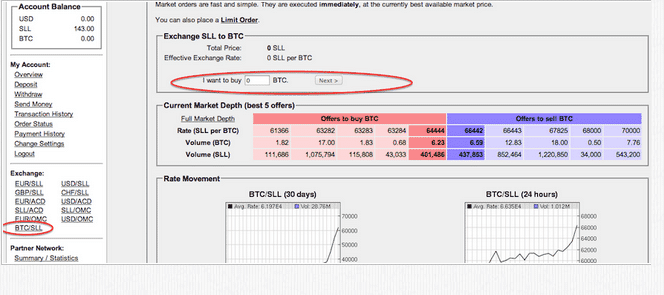 STEP 10: Withdraw your Bitcoins and send them to your Wallet

Want to get free bitcoins? Click Here
[Image credit: 99bitcoins]