The following tutorial will explain how to buy Bitcoin with a debit card.
Buying Bitcoin with a debit card is pretty similar to buying it with a credit card. In this post I will cover the 3 most popular methods used today.

Buy Bitcoins with a debit card at Coinbase
On March 2016 Coinbase has added the option to buy Bitcoins with a debit / credit card on their exchange.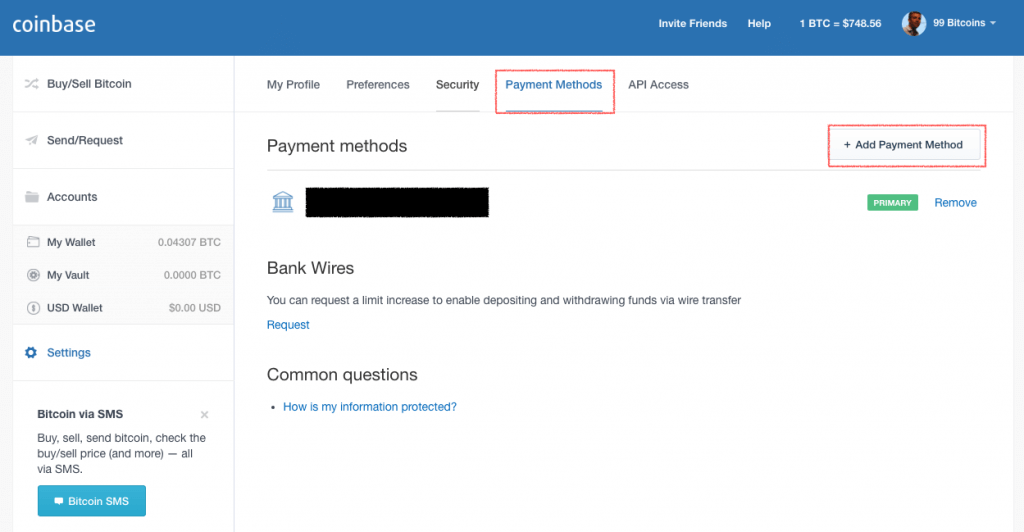 To get started, sign in and visit the payments method page. Click "Add Credit / Debit Card" to add your card. You will now be able to use this card in order to make your next payment and receive your Bitcoins instantly.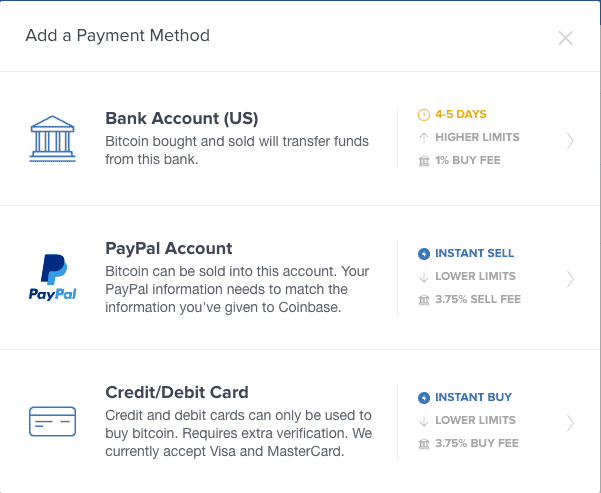 Buying Bitcoins with your debit card is free of charge (credit cards have a 3.75% fee applied). However, you will need to upload a government issued id in order to prove your identity before being able to buy the coins.
---
Buy Bitcoins with a debit card through CoinMama
(No verification needed up to $500, partial US support)
If you're looking to get Bitcoins quickly without any verification process  you can try out CoinMama. CoinMama supplies an easy way to buy Bitcoins with a debit card while charge a premium for it. Taking into account to volatility of Bitcoin prices it sometimes may turn out as profitable as well.
You can read more about it here. The first step would be to choose the amount of Bitcoins you want to buy. You can either enter your desired amount or just choose from the available packages on the homepage.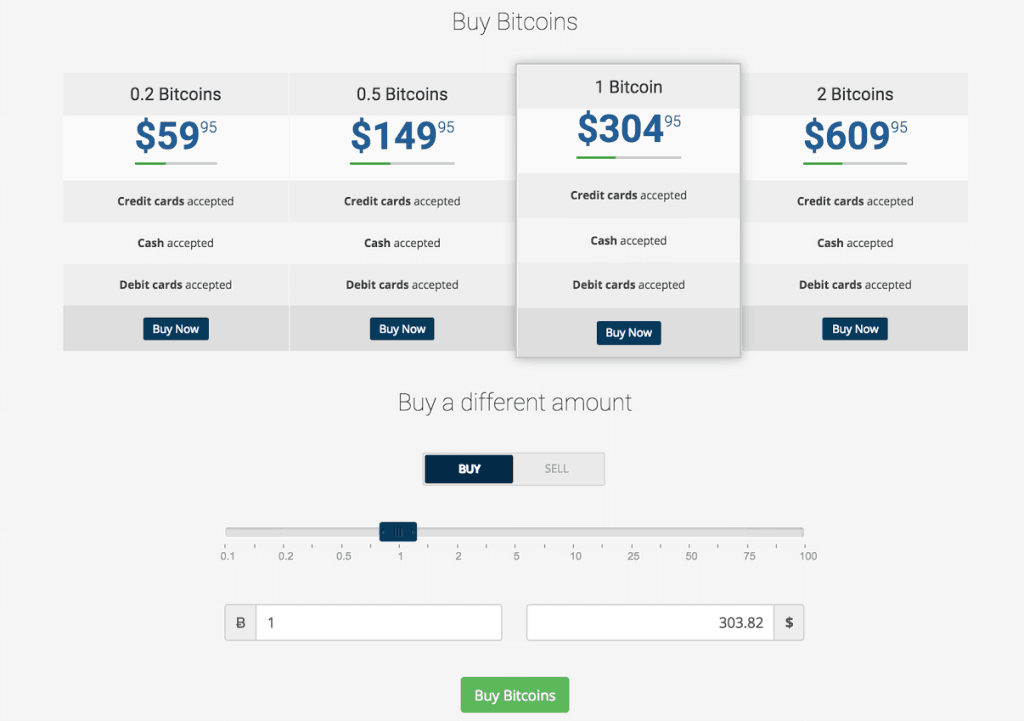 After you choose your Bitcoin amount you will be requested to sign up to the site. The sign up process is pretty standard and at the end you will be asked to verify your identity. If you're only looking to buy up to $500 in Bitcoin then you do not need to do this step. However if you're looking to buy more than you will need to submit a government issued photo ID of yourself.
The site states that the verification process can take up to 48 hours, but from my experience it takes much less (mine took 1.5 hours). The next step will be to choose your payment method. If you're using a debit card to buy your Bitcoins then just choose "Visa, Mastercard via Simplex".
Simplex is just the company that allows Coinmama to accept Bitcoins via your debit card. If you want to continue without verification you can choose the "MoneyGram" option and just pay through the MoneyGram website with your credit card (US only).

From this point on you'll need to have a Bitcoin wallet, since Coinmana doesn't keep your Bitcoins for you (unlike Coin.MX or Virwox). This is actually a good thing in my opinion, since it forces you to take responsibility for your coins and not just leave them lying around in some exchange.
If you haven't opened a Bitcoin wallet here's a short explanation on how to do so. If you already have your Bitcoin address then just enter it on the next screen.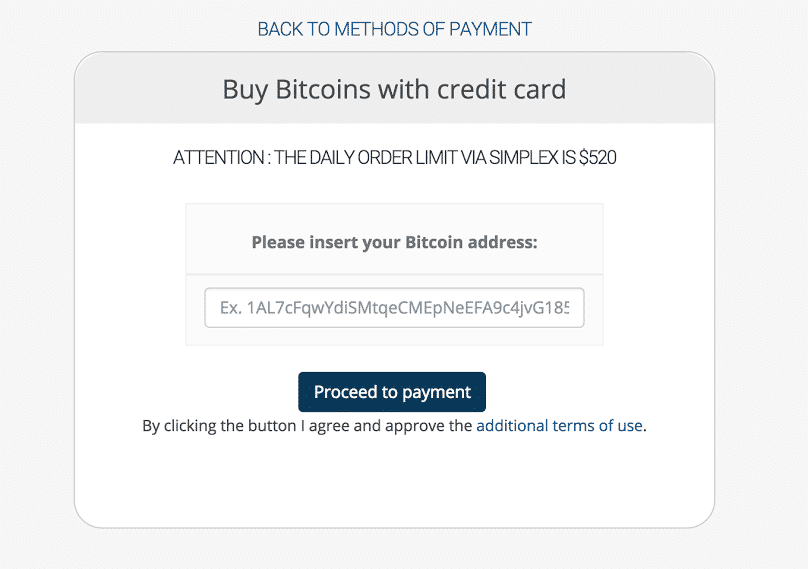 Once you've entered your Bitcoin address all that's left is to complete the payment information and you'll receive your Bitcoin instantly.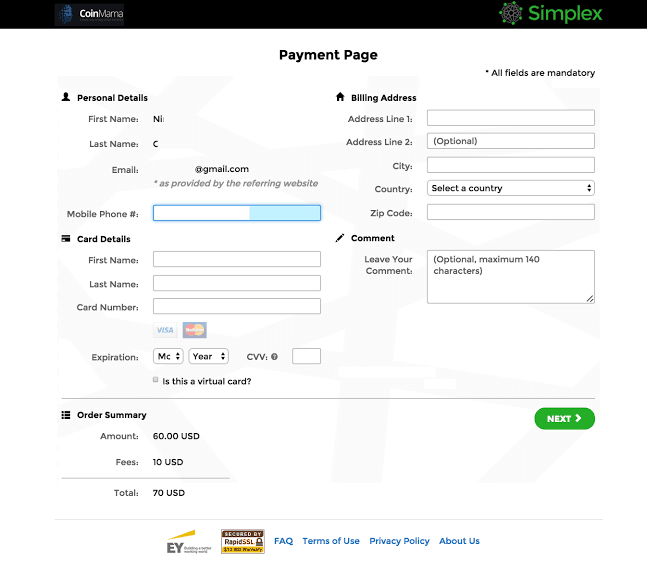 ---
Buy Bitcoins with a debit card through Cex.io
Cex.io allows you to easily add funds to your account with any type of payment card (debit or credit). Just click on the "add funds" button (top right) and add your card. After the card has been verified you can buy Bitcoins on the "buy/sell" page.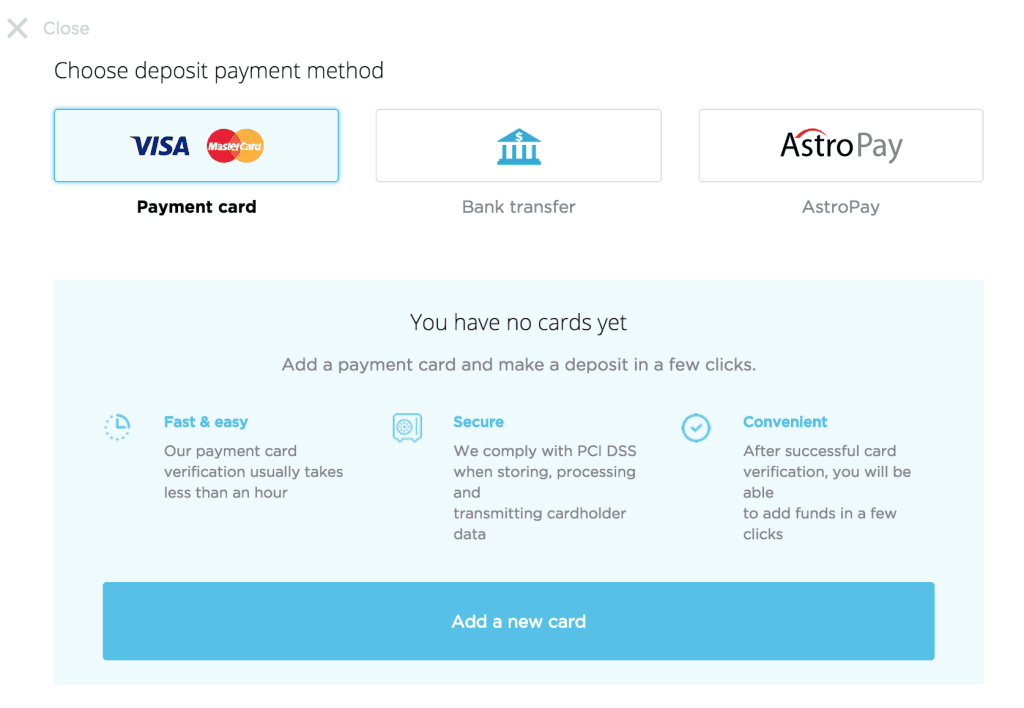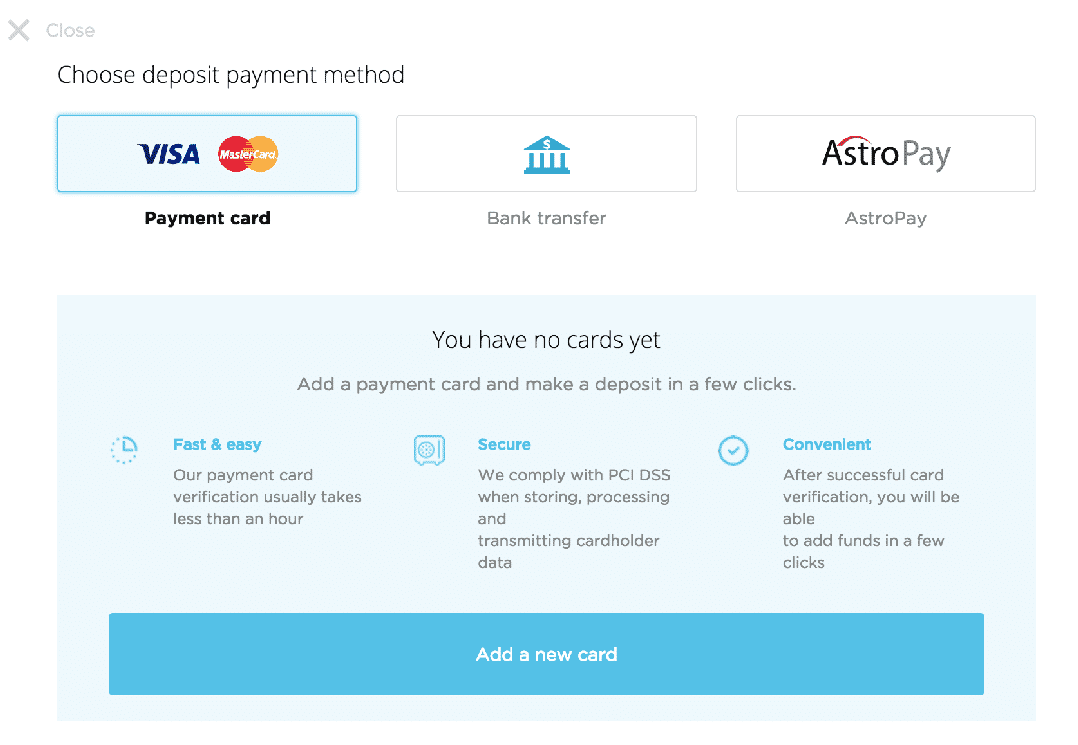 Cex.io takes a 2% transaction fee which is deducted from your payment.
---
Buy Bitcoin with a Debit Card at Coinhouse
Coinhouse allow you to buy bitcoins via your debit card and its service is available in most European countries.
You will need to confirm your account and afterwards you will be able to buy up to 1,000 euros in bitcoin a day, to a maximum of 5000 euros per month. Bitcoins are sent immediately to your wallet once payment is confirmed.


---
Buy Bitcoins with a debit card through Virwox
(no verification needed, limited to €80 worldwide)

We will begin the process by visiting VirWox which is a virtual world exchange and will help us to buy Bitcoins with a debit card. The reason that it's so hard to Buy Bitcoins with a debit card is because of chargeback issues.
Debit cards offer you the opportunity to create a chargeback on a transaction whereas Bitcoin doesn't. Virwox allows us to by pass this since we will first buy Second Life Lindens (another virtual currency) and only then exchange them to Bitcoins. Keep in mind that new users to VirWox will have a maximum deposit limit. The following table is updated for April 30th 2015:

Also VirWox will take a fee for each step of exchanging and depositing money. This can come up to almost 10% of your deposit but is sometimes worth the charge because of the time it saves on buying Bitcoins with your debit card.
Once you arrive at VirWox click the "Not Registered Yet ?" link and create a new account. You do not need to enter anything other then a username and an email address. Since Virwox is linked to second life it will also ask you for an "Avatar name" but since we are not going to actually connect to second life you can just leave it at "No Avatar".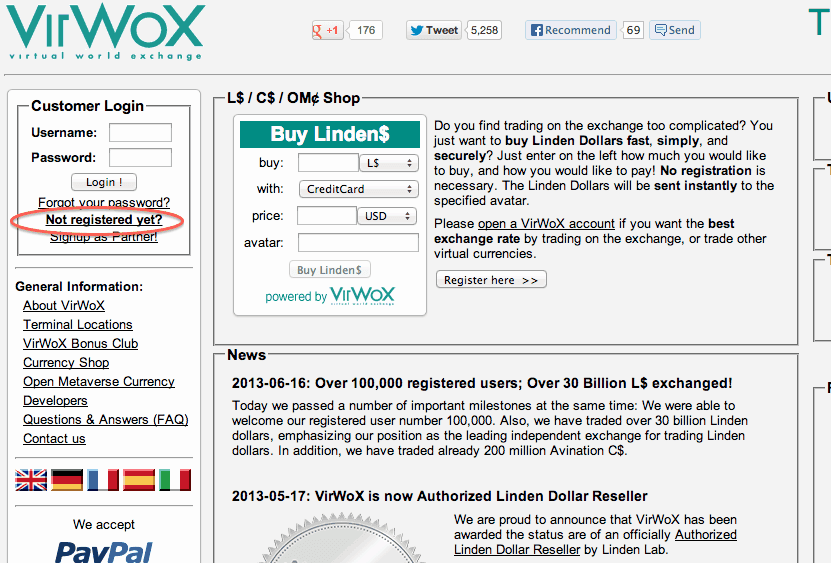 After creating the VirWox account you will get an email with you initial password. Make sure to log into your account and change that password for added security.
Once you're logged in you need to go to "Deposit" and look for "Credit Cards/Debit Cards". Enter the amount of money you want to deposit and complete the process. Deposits are carried out through Skrill which is a well known vendor for digital payments.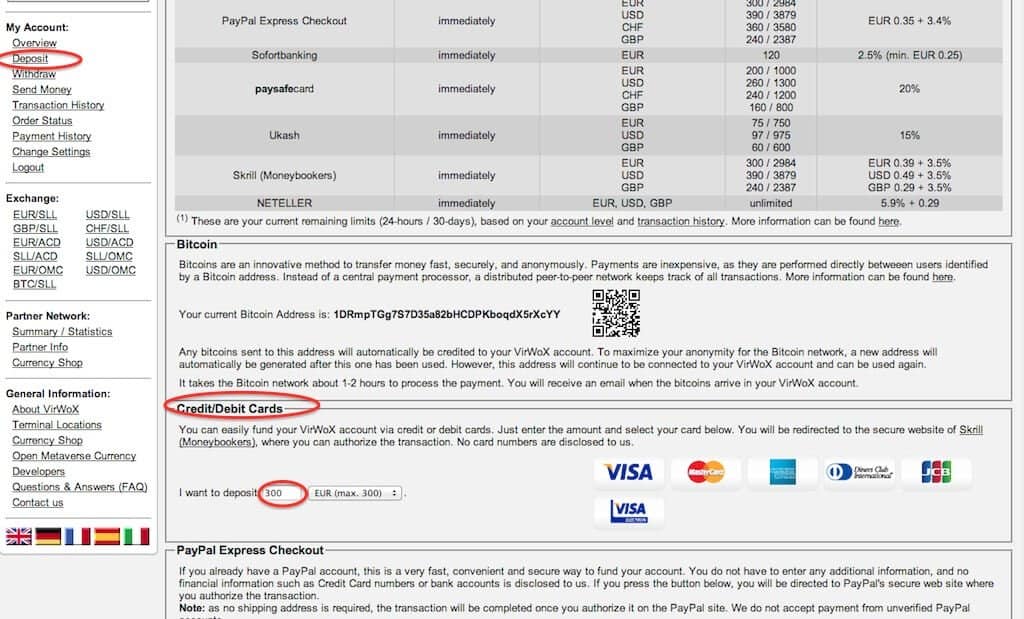 Once the money is in your account you will want to purchase Second Life Lindens. Go to the SLL/USD exchange and purchase your SLL. You will then see them at the top left in your account summary. Next step is to exchange your Lindens to Bitcoins.
Go to the BTC/SLL exchange and trade your Second Life Lindens for Bitcoins. Keep in mind that new users to Virwox will have to wait up to 48 hours for this transaction to be complete.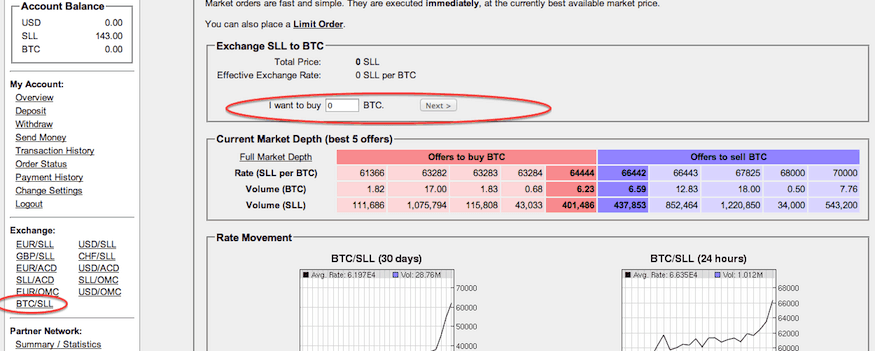 Once the Bitcoins are in your account (again you can see it at the top left of the screen) you can just go to "Withdraw" and move them into your Bitcoin wallet. Make sure to move them into your own wallet and not just keep them at Virwox for security reasons.

That's it, you just got your new Bitcions.

---
Buy Bitcoins with a debit card using Circle
IMPORTANT: As of December 7th 2016 Circle no longer allows the option of buying or selling Bitcoins through their services. They are now referring all of their customers to Coinbase.
One of the more popular options today for buying Bitcoins with a debit card is Circle. The company has a pretty simple buying process but they do not support countries worldwide. At the moment Circle officially supports buying Bitcoins with a debit card from US only.
The process goes like this:
Sign up to Circle
Add your credit card
Add funds to your account

  Send the newly acquired BTC to your own Bitcoin wallet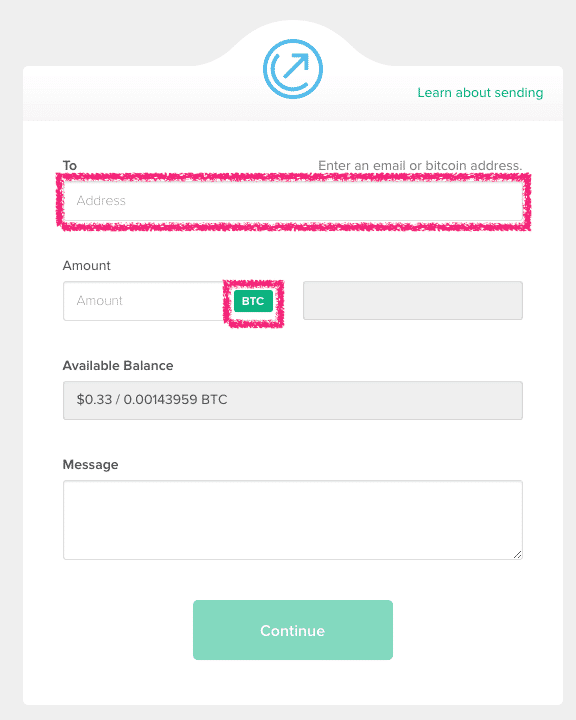 Buy Bitcoins with a debit card with 24/7Exchage
247excahnge are relatively new in the market but have already managed to gain a pretty substantial user base. The accept credit and debit cards from all over the world and their exchange rate seems to be pretty fair considering other credit card accepting exchanges.
They do have a verification process and also you will need to wait up to 3 business days in order to receive your funds. The great thing about 247exchange is that they show you all the fees upfront so you are not surprised by the final charge.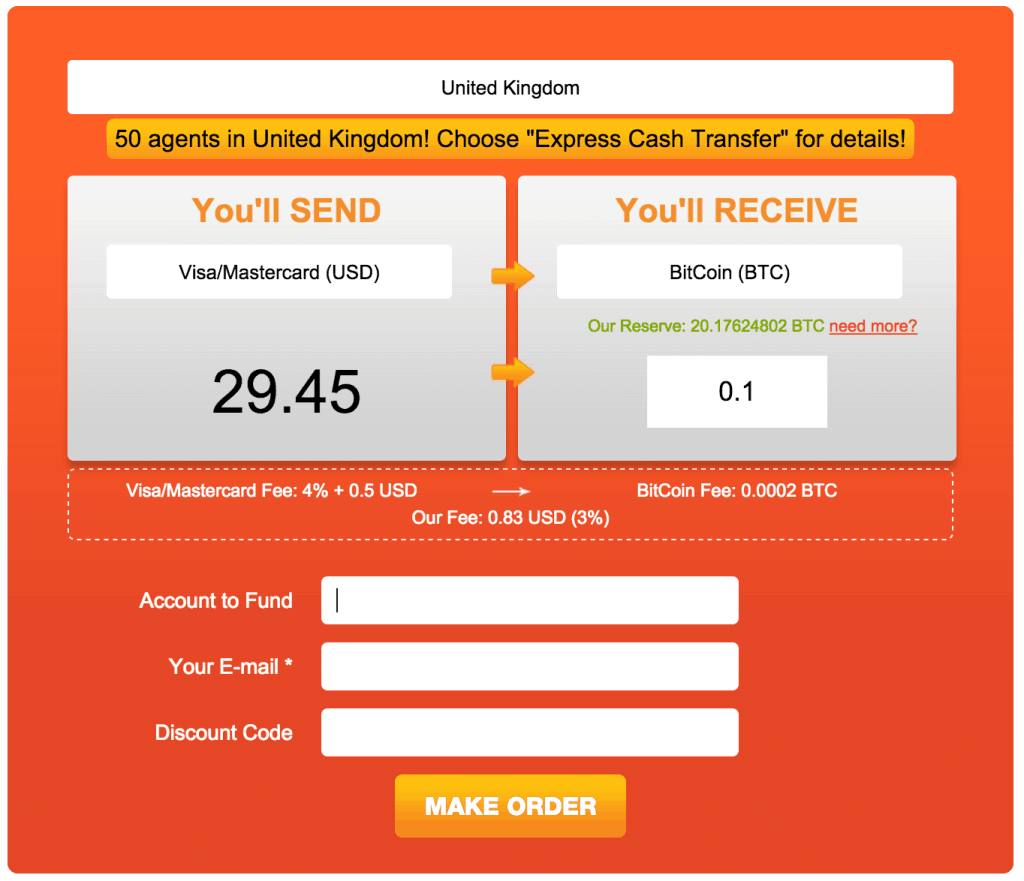 However recently I have tried to purchase some coins through the exchange using my credit card and have found it extremely difficult to complete the process. I've noticed other users complaining about this as well. This is not to say that the business isn't legit, it's just going to take some time to complete the process.
Finally, if you still haven't found an exchange that is right for you here's a list of 19 more exchanges that accept debit cards for buying Bitcoins. However I haven't tested them personally so I can't recommend or review them.
Find the best exchange to buy Bitcoins

Blogger and owner of 99Bitcoins. I've been dealing with Bitcoin since the beginning of 2013 and it taught me a lesson in finance that I couldn't get anywhere else on the planet. I'm not a techie, I don't understand "Hashes" and "Protocols", I designed this website with people like myself in mind. My expertise is online marketing and I've dedicated a large portion of 99Bitcoins to Bitcoin marketing.

Latest posts by Ofir Beigel (see all)