CoinGate Review and Comparison Guide
By: Alex Miguel | Last updated: 7/25/21
CoinGate is a cryptocurrency payments processor and non-custodial exchange. In this review, we'll go over CoinGate's services, fees, structure and availability.
CoinGate Review Summary
CoinGate is a feature-packed place to buy and sell crypto, as well as spend or receive it for goods and services. It offers services for merchants, as well as non-custodial trading.
That's CoinGate in a nutshell. For a more detailed review, continue reading below. Here's what I'll cover:
---
1. CoinGate Overview
CoinGate was founded by Dmitrijus Borisenka, Irmantas Baciulis and Jonas Gilys in 2014. The company is based in Lithuania, operating under the name JSC Decentralized. It began by focusing on providing Bitcoin payment processing services, later expanding to include several other cryptocurrencies.
These days, users around the world use CoinGate for buying and selling a wide range of crypto assets, as well as for accepting them as payment.
---
2. CoinGate Services
Instant Purchases
In addition to SEPA payments, CoinGate offers a "Buy Instantly" options which enables its user to buy crypto with a debit or credit card.
Once again, this is non-custodial and users will receive the funds directly to their personal cryptocurrency wallet.
All crypto purchases made using this option are done in partnership with Simplex, a well-known global payment processor.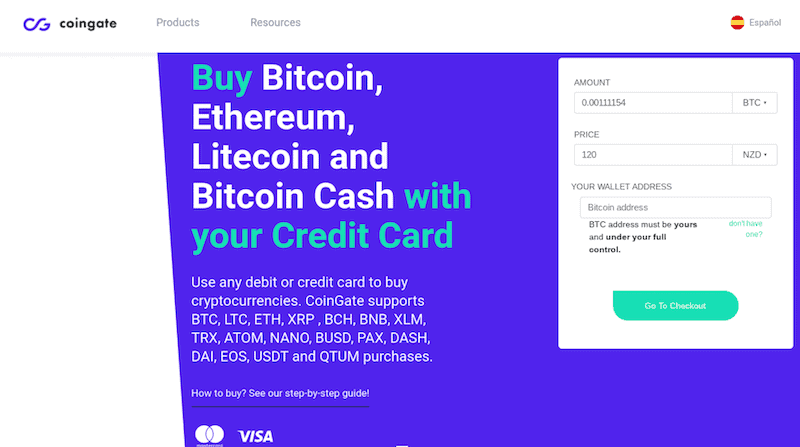 Crypto Payment Processing
CoinGate offers payment processing services to merchants, to help them accept a large selection of cryptocurrencies as payment for their goods and services. 
Merchants can use a single platform to accept crypto payments, tracking orders and managing their crypto earnings. 
The system can be integrated both for online and brick and mortar stores.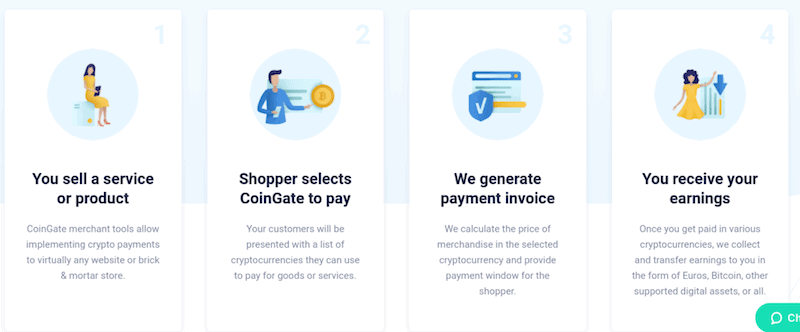 Buy & Sell
CoinGate enables users to purchase more than 20 different cryptocurrencies using SEPA bank transfer payments. Unlike many other exchanges, crypto purchases and sales are conducted directly to or from the user's own wallet or account. CoinGate does not hold any funds on the behalf of its users.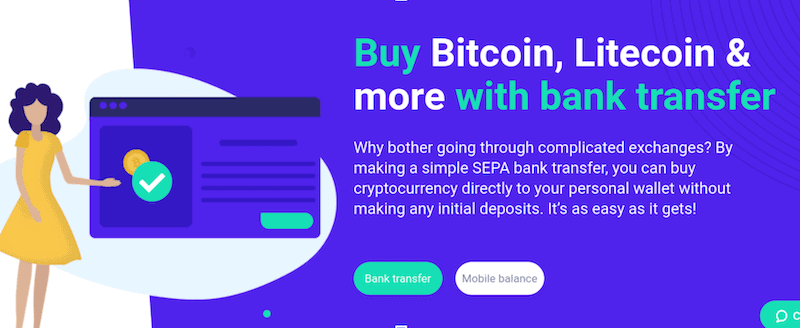 Merchant Directory
CoinGate has a directory for crypto-friendly merchants around the world, listing businesses that accept more than 50 different cryptocurrencies. The directory sorts businesses into different categories and also provides a user-generated rating out of 5 stars. 
Gift Cards
Lastly, CoinGate also enables users to spend their crypto on a huge range of over 1000 different Gift Cards from popular retailers. These gift cards are instantly delivered via email and provide an easy way to spend your crypto without the extra step of selling your crypto to fiat currency.
Gift cards are available from big names such as Amazon, PlayStation, Xbox, Airbnb and more.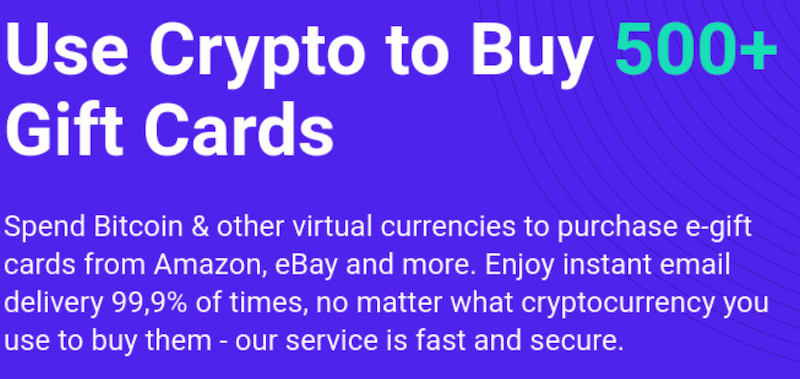 ---
3. Currencies and Payment Methods
CoinGate accepts EUR for fiat currency purchases, primarily through SEPA bank transfers. Other currencies may be used for bank card purchases using the "Buy Instantly" function, however you may need to double-check if you'll be charged a currency conversion fee by Simplex.
When it comes to cryptocurrencies, CoinGate supports more than 20 assets for crypto buys, sells and payment processing, including:
Bitcoin (BTC)

Litecoin (LTC)

Ether (ETH)

Ripple (XRP)

Bitcoin Cash (BCH)

Binance Coin (BNB)

Stellar (XLM)

Tron (TRX)

Cosmos (ATOM)

Nano (NANO)

Binance USD (BUSD)

Paxos Standard (PAX) 

Dash (DASH)

Dai (DAI)

EOS (EOS)

Tether (USDT)

Qtum (QTUM).
---
4. Fees
CoinGate charges a base trader fee of 3% on any buy or sell order. There is a 5% additional fee when using a bank card to make a purchase, whereas trades using SEPA have no extra cost.
Phone payments are subject to service provider and carrier charges.
When it comes to crypto payment processing, merchant fees are 1% on any payment and come with free SEPA transfers and Bitcoin payouts.
A full description of CoinGate fees can be found at https://coingate.com/pricing.
---
5. Buying Limits
Using a credit or debit card, CoinGate users are limited to a maximum of 20,000 EUR or USD of purchases per day and a total of 50,000 EUR or USD per month.
Purchases using SEPA or international bank transfers are limited to 5,000 EUR per purchase, with registration. Limits can be raised on a case-by-case basis.
Mobile phone balance payments are dependent on the user's country of residence and also requires registration.
Registered users may sell up to 5 BTC worth of cryptocurrency for Euros,
---
6. Supported Countries
CoinGate doesn't support customers and merchants from many countries, including the United States. Here is a full list of countries that are NOT supported by CoinGate:
Afghanistan, Åland Islands, Algeria, American Samoa, Angola, Anguilla, Antarctica, Antigua and Barbuda, Aruba, Bahamas, Bahrain, Barbados, Belarus, Belize, Benin, Bermuda, Bhutan, Bolivia (Plurinational State of), Bonaire, Sint Eustatius and Saba, Bouvet Island, British Indian Ocean Territory, Brunei Darussalam, Burkina Faso, Burundi, Cambodia, Cameroon, Cape Verde, Cayman Islands, Central African Republic, Chad, China, Christmas Island, Cocos (Keeling) Islands, Comoros, Congo, Congo (Democratic Republic of the), Cook Islands, Côte d'Ivoire, Cuba, Curaçao, Djibouti, Dominica, Ecuador, Equatorial Guinea, Eritrea, Ethiopia, Falkland Islands (Malvinas), Faroe Islands, Fiji, French Guiana, French Polynesia, French Southern Territories, Gabon, Gibraltar, Greenland, Guadeloupe, Guam, Guatemala, Guernsey, Guinea, Guinea-Bissau, Haiti, Heard Island and McDonald Islands, Holy See, Honduras, Indonesia, Iran (Islamic Republic of), Iraq, Isle of Man, Jersey, Jordan, Kenya, Kiribati, Korea (Democratic People's Republic of), Kuwait, Kyrgyzstan, Lao People's Democratic Republic, Lebanon, Lesotho, Liberia, Liberland, Libya, Liechtenstein, Madagascar, Malawi, Maldives, Mali, Marshall Islands, Martinique, Mauritania, Mauritius, Mayotte, Micronesia (Federated States of), Monaco, Mongolia, Montserrat, Mozambique, Myanmar, Namibia, Nauru, Nepal, New Caledonia, Nicaragua, Niger, Niue, Norfolk Island, Northern Mariana Islands, Oman, Pakistan, Palau, Palestine, State of, Panama, Papua New Guinea, Paraguay, Pitcairn, Puerto Rico, Réunion, Rwanda, Saint Barthélemy, Saint Helena, Ascension and Tristan da Cunha, Saint Kitts and Nevis, Saint Martin (French part), Saint Pierre and Miquelon, Saint Vincent and the Grenadines, Samoa, San Marino, Sao Tome and Principe, Senegal, Seychelles, Sierra Leone, Sint Maarten (Dutch part), Solomon Islands, Somalia, South Georgia and the South Sandwich Islands, South Sudan, Sri Lanka, Sudan, Suriname, Svalbard and Jan Mayen, Swaziland, Syrian Arab Republic, Taiwan, Province of China, Tajikistan, Tanzania, United Republic of, Thailand, Timor-Leste, Togo, Tokelau, Tonga, Trinidad and Tobago, Turkey, Turkmenistan, Turks and Caicos Islands, Tuvalu, Uganda, United States Minor Outlying Islands, United States of America, Uruguay, Vanuatu, Venezuela (Bolivarian Republic of), Viet Nam, Virgin Islands (British), Virgin Islands (U.S.), Wallis and Futuna, Western Sahara, Yemen, Zambia, Zimbabwe,
You can check if your country is supported here: https://coingate.com/supported-countries.
---
7. Customer Support and Reviews
CoinGate has an extensive FAQ section on its website which appears to answer most of the common questions users may have. 
Unfortunately, they do not have any online chat help or similar, instead opting to have users submit a support ticket if they require assistance. These are replied to via email, with users commonly reporting waiting times of 1-2 days or longer.
The platform has a 2.9-star "average" rating on Trustpilot, with a majority of reviews being very polarized – a big share of both very happy and also very upset customers.
A majority of recent negative feedback stems from difficult verification processes, which have been intensified in 2021 due to anti money laundering (AML) regulation. 
Positive reviews generally commend CoinGate on resolving issues created by users, which is a good sign that CoinGate looks after its users.
---
8. Conclusion
CoinGate is a useful platform to buy, sell and spend crypto, as well as accept it for goods and services if you are a merchant – especially for European users. Unfortunately, the platform does exclude a very large number of countries, which means it won't work for everyone.
Since trading is non-custodial, buying crypto with fiat is easy to do directly to or from your own wallet, which means that you don't need to rely on CoinGate to hold any funds for you. This comes at the price of its trading fees, which are 3% on each trade at the very cheapest.
Customer support is responsive and helpful, though appears to be a little slow.
That's it! If you have any comments or your own experience with CoinGate you wish to share, please add it in the comments section below.