Not everyone knows about Bitcoin yet. If you don't know about Bitcoin, let me explain. Bitcoin is a peer-to-peer digital currency that people use to purchase goods and services. There are many large companies accepting Bitcoin as payment now, and some companies planning on paying in Bitcoin in the future. Companies like Microsoft are accepting Bitcoin for digital content, and even Google is supposedly considering paying ad publishers in BTC.
While Bitcoin mining is the way that new bitcoins are produced, it isn't the only way to get bitcoins.  A fun, easy way to get bitcoins is to join Bitlanders and get Bitcoin for using a social network. This is what I am here to bring to you today: A quick rundown of Bitlanders.com.
Bitcoin Earning Made Easy Through Bitlanders
The way to earn bitcoins through Bitlanders is to have a high "Buzz Score". To get this "Buzz Score" you must participate. The more people that go to the content you provide on this social media platform, the more you are going to earn per day. The Buzz Score is calculated daily, and each day you receive an amount of bitcoins based on the Buzz Score. Effectively, the higher your Buzz Score the more bitcoins you will gain. If you are a "Social Networking Guru" you can earn a good amount of bitcoins for promoting your social media profile on Bitlanders, which makes earning bitcoins easy, while also providing an avenue for social marketing.
How To Gain More Buzz Score With Bitlanders
The paragraph above explained how to earn bitcoins. You should know that this social network is one of the few, if not the only, social networks that actually pays the people who use it. You do not get tipped by other users; You get paid for your contribution to the website. The max Buzz Score you can have is 100, the lowest is 0, and you will be paid accordingly. There are many webmasters that can dominate this if they decided to try Bitlanders, because they are are the most likely to know how to drive traffic to their social profile.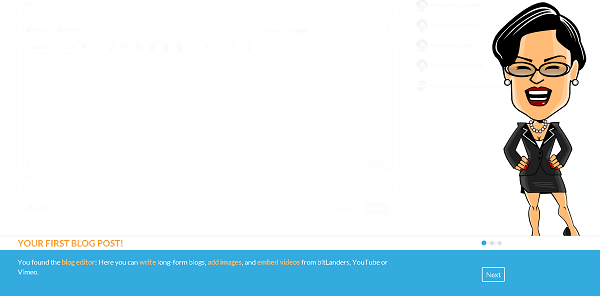 Bitcoin / Bitlanders and Webmasters
It is true that the form of money you earn with Bitlanders is paid in Bitcoin, but this just shows the ease of using Bitcoin, as well as reinforcing the fact that that people want Bitcoin.  Bitlanders wouldn't be doing this if the company didn't think this was going to be a successful campaign.  There are many webmasters, website creators and search engine optimization specialists that know how to gain social traffic. Whether this is accomplished by promoting links, sharing the latest and greatest content sharing on Bitlanders' social network, or using other social media outlets, such as  Twitter or Youtube, to promote it.
Social Media and Social Networking Experts Should Be Able To Dominate Bitlanders
The people who know how to gain traffic for their social media profiles will excel at maximizing their Buzz Score on Bitlanders. These individuals should be able to make a good amount of BTC by providing traffic to Bitlanders. Of course, the company behind Bitlanders is not doing this selflessly.  This kind of exposure will help Bitlanders.com gain momentum in the online sea of websites.  It is, effectively, crowd-sourced advertising.
Celebrities who promote Bitlanders should also be able to take advantage of the mass following they have which in turn will generate traffic to their social media profile and gain bitcoins every day. Not once a week, nor once a month, but every day. This is how Bitlanders could become the next major social media platform…if they play their cards right. With all the advances in social networking, and the popularity of other social media websites, you will be happy to know that Bitlanders could very well beat out the competition by being the brand that will pay you for the traffic you provide.
This will open up the field to make a competitive marketplace where social networkers, webmasters, known figures, celebrities, companies, and anyone else that wants to join in, will work to gain the most comments and subscribers. If this translates into high volume traffic to the website, then this is a win win situation for Bitlanders, as well as Bitcoin. Beyond that, everyone else wins as well, as they are being paid to use a social network.
Bitlanders is an interesting idea, and could develop into something great.  Let's see if Bitcoin can really be used to build a social network, rather than just be integrated after the fact.
Editors Note:  While Reviewing This Article, I Decided to Sign Coin Brief up At Bitlanders, and Test It Out By Sharing This Very Article on the Site.  It Will Be Interesting to See How Effective the Site is as a Social Networking Tool.