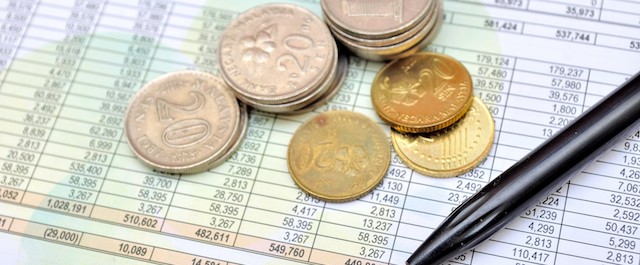 Note about Bitcoin trading:
If you only want to buy bitcoin with Paypal or a credit card to keep inside your e-wallet and not for bitcoin trading purposes read this post.
So you've decided you want to trade Bitcoin, but you don't really know where to start. Let's go over the options you have when it comes to trading Bitcoins.
Option 1 – Trade Bitcoin online through through the use of CFD servcies.
If you're only interested in trading for the opportunities to make profit out of the incredible volatility of Bitcoin then your best option would be to use an online platform that allows CFD services. There are currently the only 2 CFD platforms that allow this kind of trade with Bitcoin  (AvaTrade and Plus500). Both work with most countries around the world except the United States.
The main reason this would be the best option if you wanted just to trade in Bitcoin is because they accept multiple forms of payment such as Paypal, major credit cards and wire transfers. Another thing to keep in mind is that if you choose to trade through a forex platform you will end up paying the lowest commissions possible in comparison to the alternatives. The exchange rate the Forex companies use is sort of aggregated from different Bitcoin exchanges.
Your money may be at risk when trading CFDs, it is generally suitable to more experience traders. Also, you will not be able to keep Bitcoins to yourself, but rather just take the profit you made from the CFDs. To read more about this service check you AvaTrade or Plus500.

Option 2 – Engage in Bitocin trading on traditional exchanges
The largest Bitcoin exchange on the web is BitStamp. A lot of people consider it to have the most influence when it comes to dictating the Bitcoin price. Bitstamp is a great place to trade in Bitcoin but the problem is that it only accepts wire transfers and it takes about 7 days to get your account completely validated. So if you are not in any rush to start trading this is definitely a good option. If you trade on Bitstamp you will be also able to withdraw your funds in Bitcoins if you'd like.
Other then Bitstamp you can find more Bitcoin exchanges such as BTC-China and BTC-E.

Option 3 – Buy and sell Bitcoins on your own
This is probably the least preferred option for trading. I mean, if you want to buy Bitcoins just to use them later on to buy stuff that's cool, But if you're looking to buy Bitcoins in order to trade them then you're doing it wrong  for a couple of reasons.
First and foremost, It's illegal to operate a currency exchange – online or offline – without proper registration as a money transmission business. Second, you're exposed to a lot of Bitcoin scams that are going on around the web. In the first 2 options (and if you only buy Bitcoins with Paypal and not sell them) you're immune to these kind of scams. And last but not least, in this method the transaction fees are the highest. having said that, still many people prefer to keep some Bitcoins in their personal wallet and choose this method. In my opinion the only reason to actually buy Bitcoins instantly is for a long term investment.

Bitcoin Video Crash Course
Dummy-proof explainer videos enjoyed by over 100,000 students. One email a day for 7 days, short and educational, guaranteed.
We hate spam as much as you do. You can unsubscribe with one click.