Watching the Bitcoin world closely 24/7 is not easy. So we gathered the best services and programs to help you keep an eye on Bitcoin whenever and wherever you are. Take a look at these 10 useful tools, especially if you're a beginner in the crypto-universe.
1. Blockchain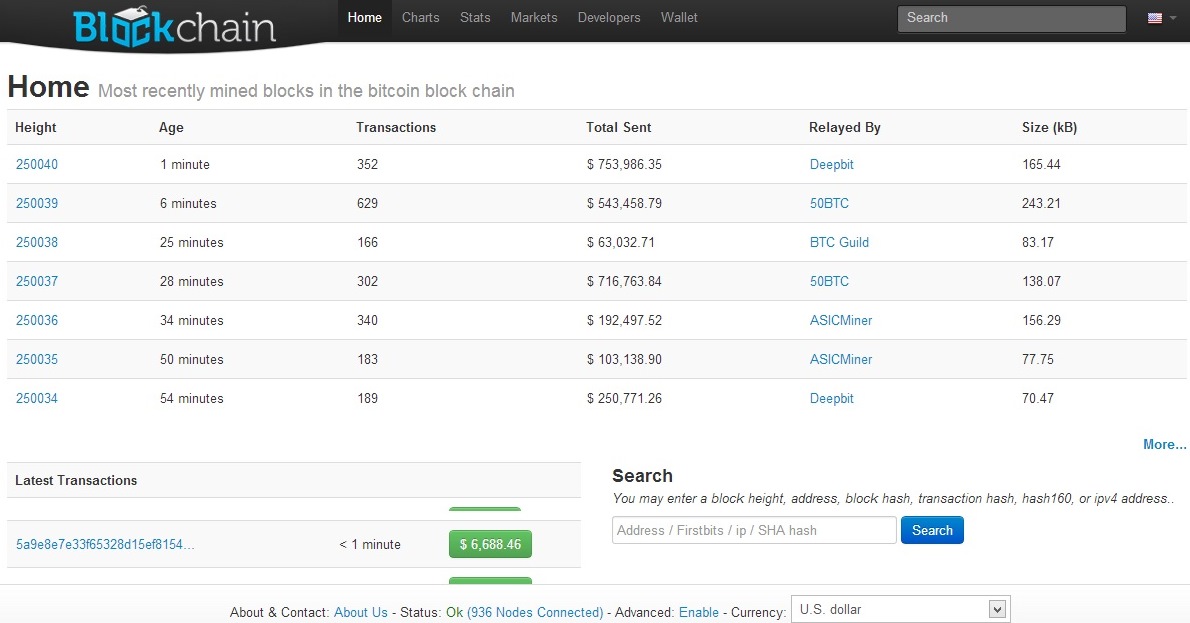 The information from the Bitcoin blockchain can be found here. All the transactions, amounts, addresses and other metadata are gathered on this website.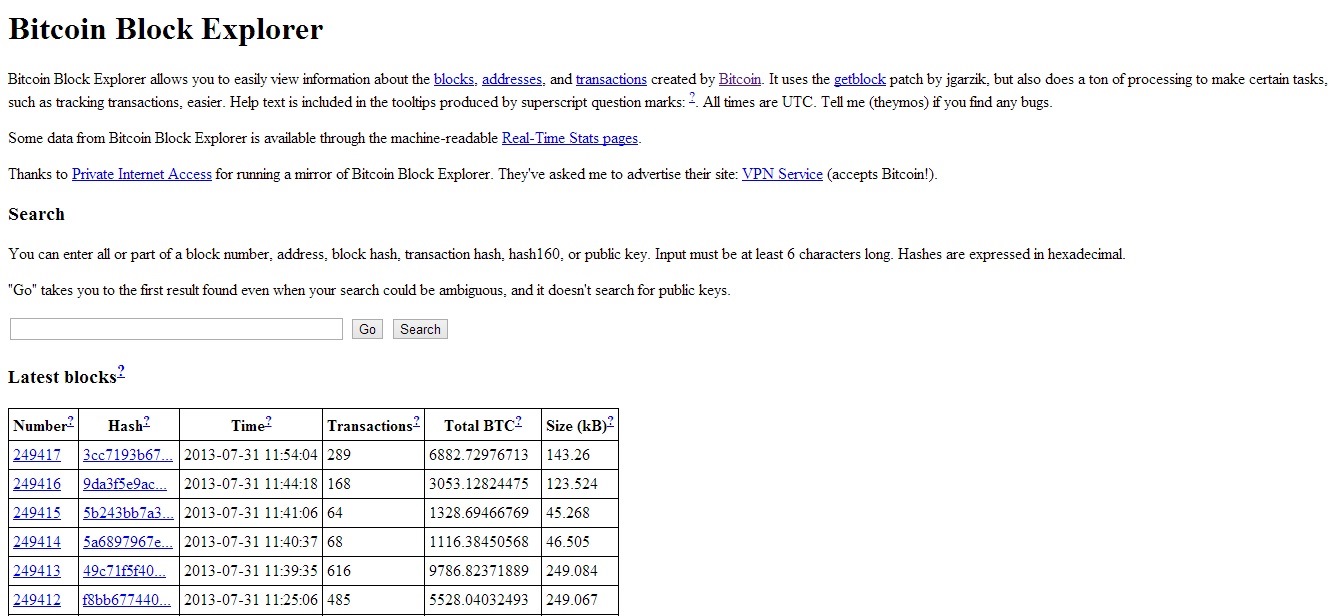 Another great source of real time blockchain information.
Probably the most good-looking of these three real time information platforms. This website shows all the data from the blockchain in a moving distribution.
2. Data graphs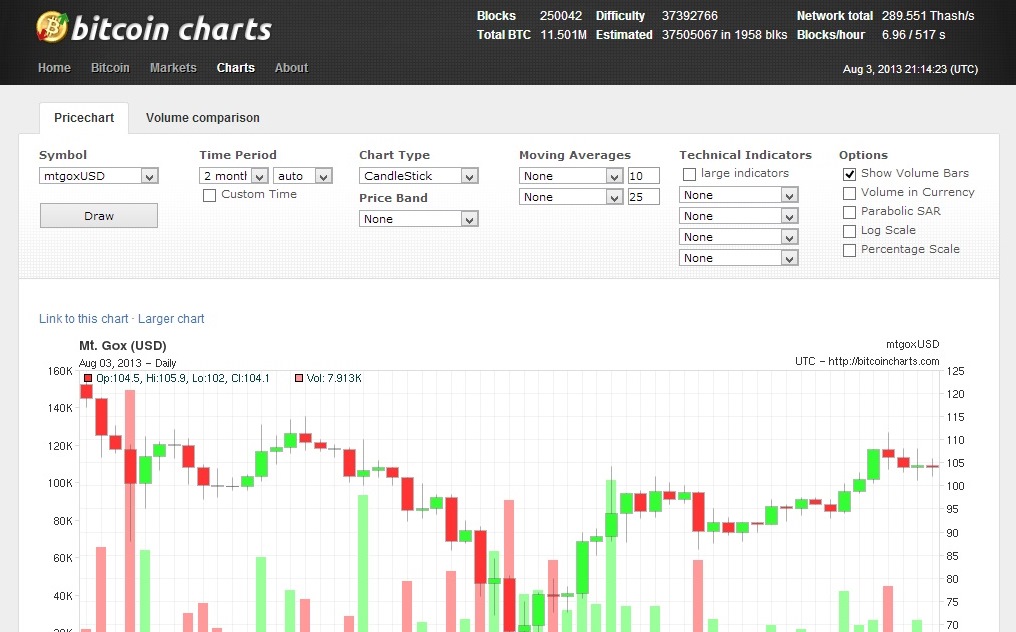 A place where you can check the information from various exchanges through Bitcoin charts.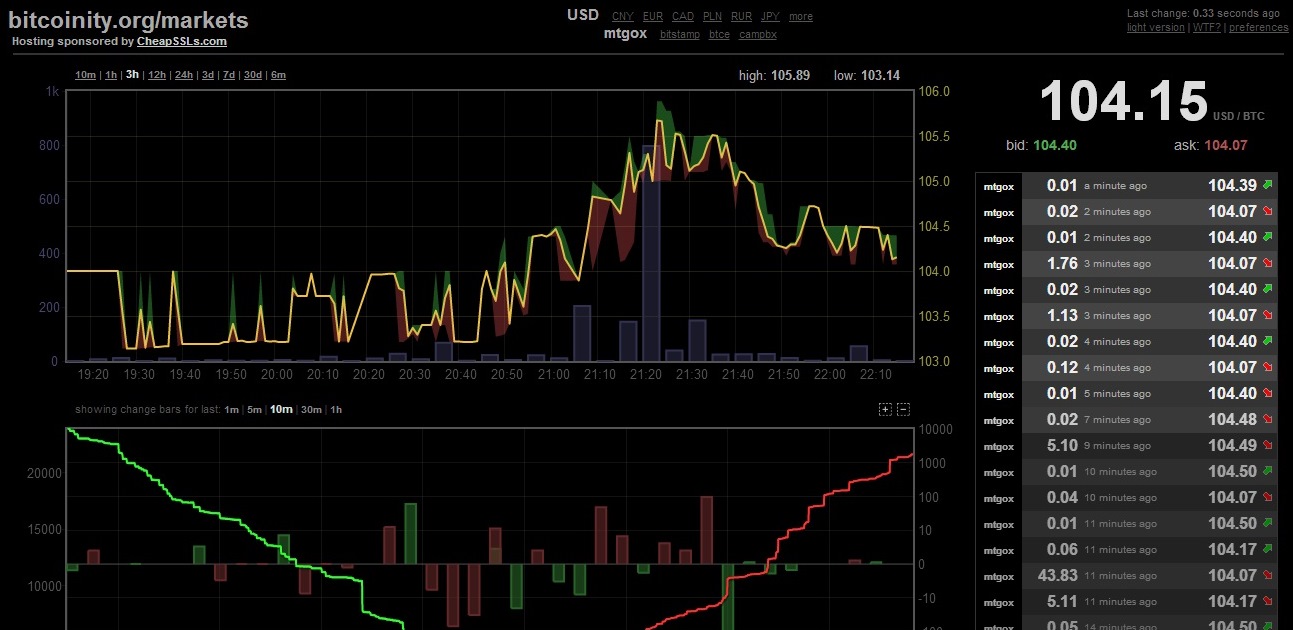 Another Bitcoin chart displayer that gathers data from various exchanges.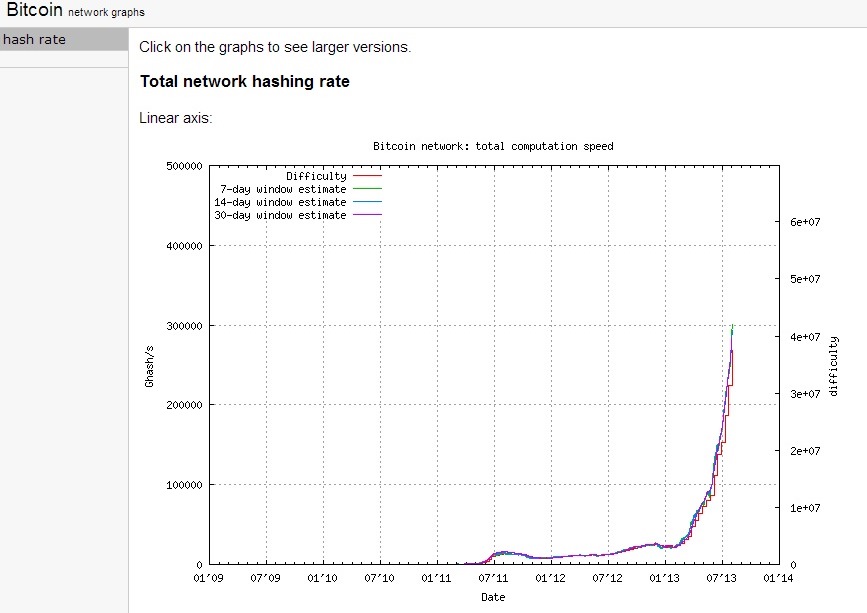 Check all the graphs about the network hashing rate here.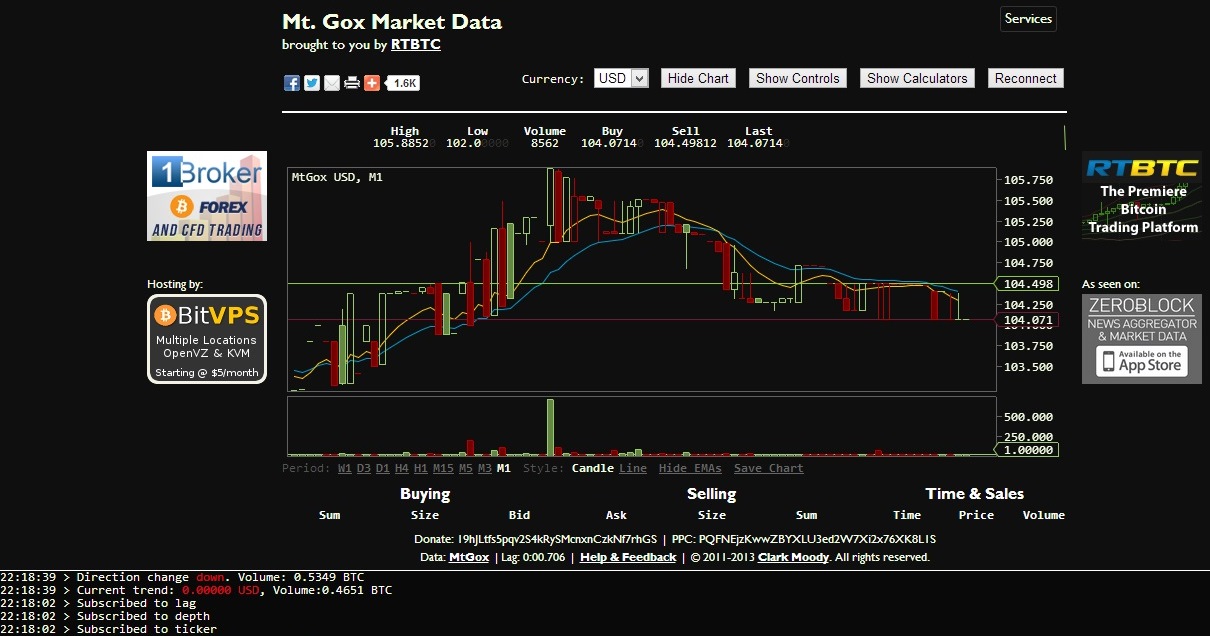 This graph displayer only shows information from Mt. Gox, but it's a good option for the Bitcoiners using this exchange.
3. Alarm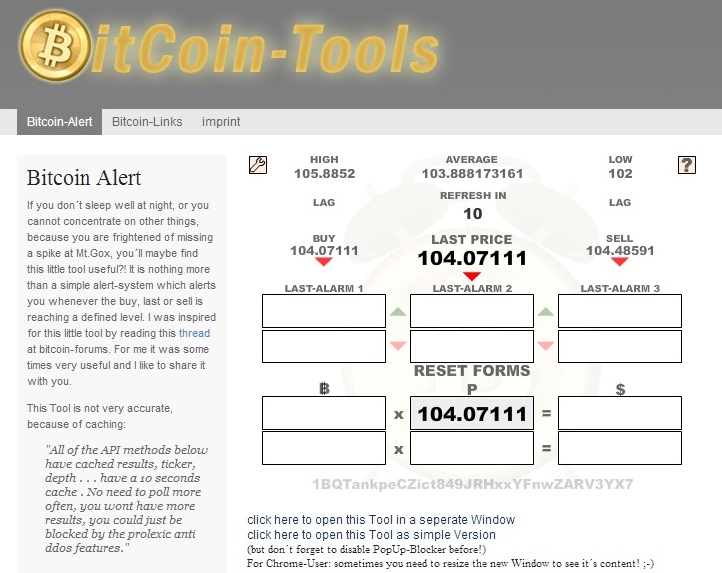 Some Bitcoiners can't manage to sleep, always wondering when there's going to be a spike in the price of their favourite cryptocurrency. Well, not anymore. This Bitcoin alarm can be set according to your preferences and alert you when you want.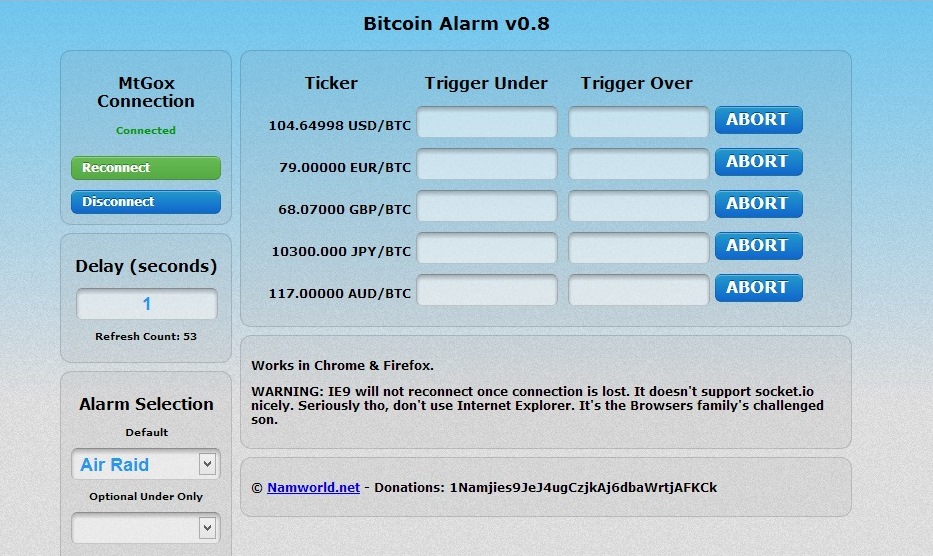 A complete alarm with lots of currency options and a connection to Mt. Gox.
Bitcoin Alarm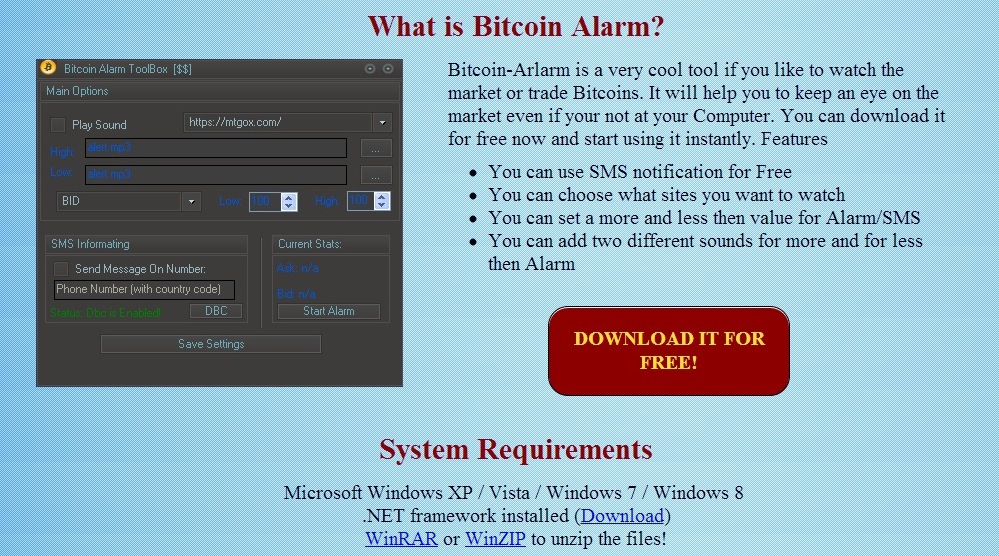 Watch the Bitcoin market closely with this alarm and you'll never miss a thing.
Via bitslammed.com and bitcoin-tools.de