Welcome to Bitcoin Examiner's latest weekly round up with the most important news from last week.
European project fights illegal online markets where BTC is a favourite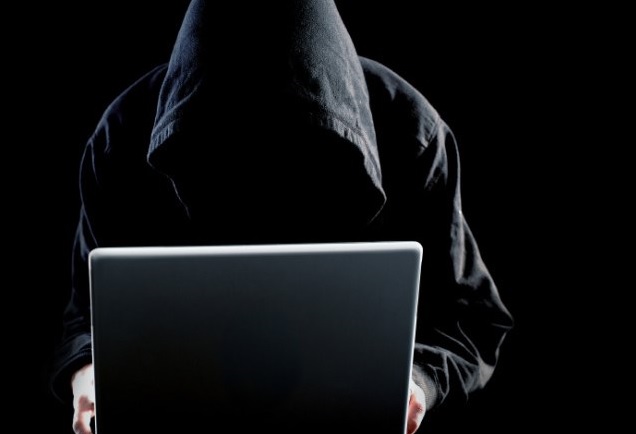 The Illegal Trade on Online Marketplaces (ITOM) is the name of the project launched by a group of European prosecutors that intend to combat illegal online marketplaces such as the infamous Silk Road. But can you guess what is the thing that these dark bazaars have in common? Yes, Bitcoin is the right answer. Which means the project is also addressing the role played by cryptocurrency in the development of these platforms.
Much like Silk Road – which was shut down by the United States authorities in 2013 -, most of these digital marketplaces sell drugs and guns, among other (mainly illegal) products. That is why the project kicked-off by the Dutch Public Prosecution Service, the Openbaar Ministrie, plans to combat and maybe even extinguish them.
Why European retailer Showroomprive decided to embrace Bitcoin
Showroomprive is a Paris-based online shopping website for clothes, cosmetics and household items that offers discounts of 30–70% off of leading brand-name products.
The firm's more than $500m in annual revenue make it one of the leading e-commerce companies in Europe, with figures from 2013 placing it just behind LVMH Moët Hennessy, and the second largest private sales website behind Vente-privee. These figures could increase, the company hopes, now that it has integrated Bitcoin into its payment options.
Dorian Nakamoto is crowdfunding a lawsuit against Newsweek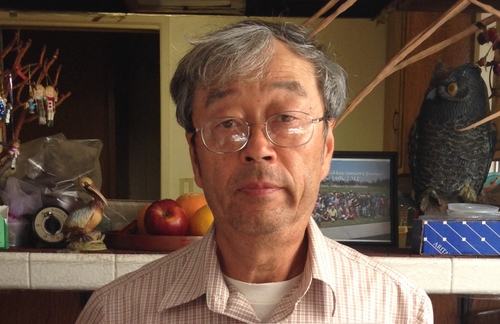 Dorian Nakamoto, the man Newsweek "accused" of being the creator of Bitcoin, is now planning to sue the magazine. The 65-year-old man, who lives in California, is crowdfunding his lawsuit against Newsweek, which still stands by its article and Leah McGrath Goodman, the journalist who write it.
The Dorian Nakamoto Legal Defense Fund, or the online version NewsweekLied.com, is accepting donations through credit and debit card, as well as Bitcoin, of course. Besides collecting contributions to Nakamoto's cause, the website also includes a list of accusations againts the article "Bitcoin's Face", printed in March 2014.
Imperial College London to offer credits for Bitcoin projects
Imperial College London and Entrepreneur First (EF), a pre-seed investment programme, have announced a new partnership focused on bringing Bitcoin technology to students.
Under the agreement, the institutions will support student innovation in the field of cryptocurrency, including Bitcoin. The programme will be available to students from a range of departments, including mathematics, computing, engineering and business. Where appropriate, students will be encouraged to pursue bitcoin-related ideas as credit-bearing elements of their degree courses. For example, students can apply to carry out Bitcoin projects as group projects or individual projects, both of which are compulsory elements of many degree courses.
Bitcoin St. Petersburg Bowl: Bitcoiners get exclusive access to pre-sale tickets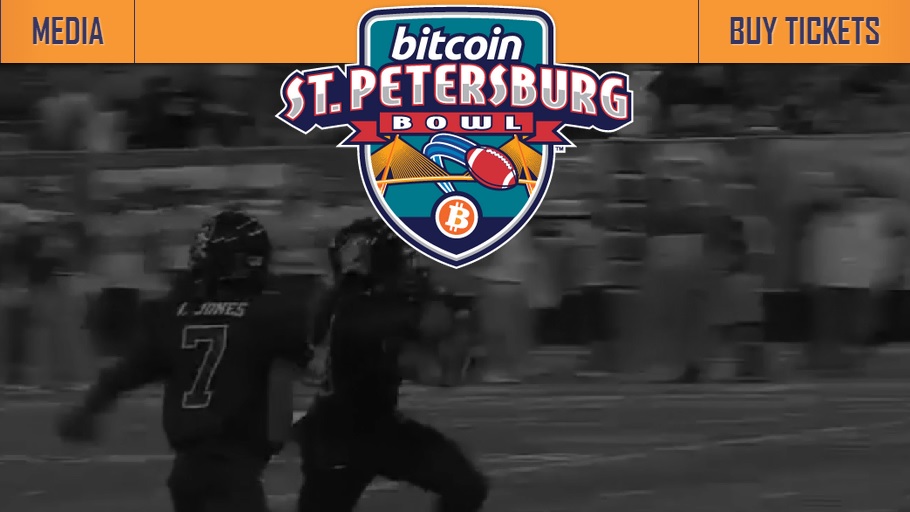 It's Bitcoin history: not only the world's most famous cryptocurrency now sponsors a special sports event – the 2014 Bitcoin St. Petersburg Bowl –, but the Bitcoiners are now the first group to have access to the pre-sale of tickets for the competition.
The Bowl, a postseason college football game matching up the Atlantic Coast Conference against the American Athletic Conference, is scheduled for December 26th. The tickets can be bought via theevent's official website, which also contains information for fans traveling to St. Petersburg, and news about the game and the teams which will be participating.
Australia: Bitcoin cannot be avoided by banks, Labour Senator states
Sam Dastyari, an Australian Labour Senator, has warned Australian banks that a neutral position to Bitcoin adoption is not a wise decision. The Senator has made the statement against the backdrop of urging companies to provide feedback to a Senate inquiry into how to regulate the highly volatile digital currency.
The inquiry will evaluate the appropriate definition of cryptocurrencies under local tax laws, as well as how Australia will build a regulatory framework that balances the needs of a growing digital currency industry and the broader financial services sector and economy. It comes after the Australian Tax Office (ATO) defined Bitcoin as an "intangible asset" in August 2014, rejecting the industry's calls for it to be categorised as a currency.
Winklevoss twins launch new Bitcoin app: meet the WinkDex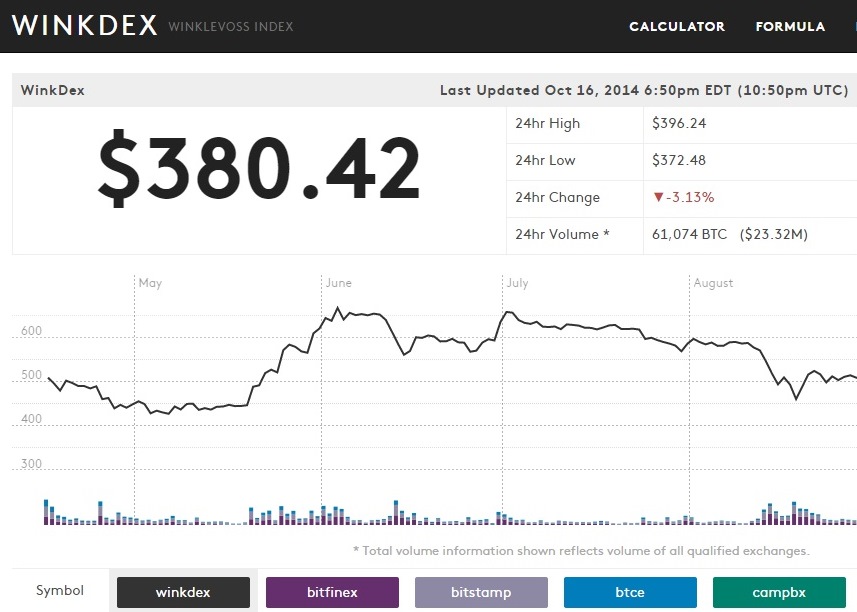 The famous Bitcoin-friendly duo, the Winklevoss twins, have launched a new cryptocurrency-related app called WinkDex. The application, which is compatible with the operative system iOS, monitors the price of Bitcoin in real time.
The WinkDex app provides to the user an average of the prices displayed by the different Bitcoin exchanges. According to the app's page on iTunes, it's actually "the most accurate price of Bitcoin in real-time".
Alex Green exposes himself as scammer Ryan Kennedy
Four days ago, Jackson Palmer and Ben Doernburg leaked information that Bitcoin exchange CEO Alex Green could be long-time internet scammer Ryan Kennedy. At the time, the only evidence presented was based on correlation and no fact.
Following their accusations, a former lover came forth claiming that Alex Green was, in fact, her partner as Ryan Kennedy. Another victim of Kennedy scams came forward after, who claimed he had Kennedy arrested in 2013 for fraud. They also identified Alex Green to the Ryan Kennedy they knew. These claims were also followed by two leaked Deed Polls, possibly used as evidence that a man named Ryan Gentle changed his name to Ryan Kennedy.
One of the witnesses on the first Deed Poll was Elliot Szarvas, known friend of Alex Green's. Rumors emerged that Green was staying in Japan with Szarvas, but were unconfirmed. Only cross-referencing with social media posts gave clues proving both of them were out of the country, Szarvas confirmed to be in Tokyo, Japan.
Bitcoin ATM seized by Australian authorities within millionaire drug bust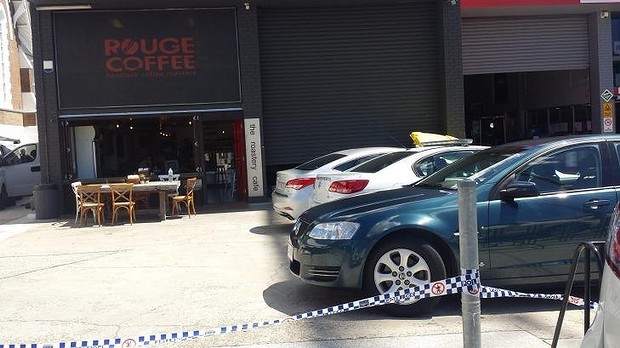 A Bitcoin ATM was seized by the Australian police amidst a case related to a motorcycle gang that will surely go down in the country's criminal history as a historical operation.
The machine was apprehended during a raid to the coffee shop Roastery Cafe, located in South Brisbane. The action put an end to a drug-related investigation that lasted for two years. It was only one of the 19 raids carried out across Brisbane, Logan, Cairns, Ipswich and the Gold Coast.
Bitcoin trader customers face losses after management disappears
A popular Bitcoin arbitrage service has collapsed, resulting in the loss of customer funds and the dissolution of a company that had a notable presence in the industry. The news marks the second time in recent weeks that the future of a well-known company in the Bitcoin ecosystem has fallen into jeopardy, following the revelation that digital currency exchange Moolah would file for bankruptcy amid financial troubles.
Questions about the platform's solvency began to emerge in June, when users asked for the Bitcoin Trader leadership to publish financial audits, though such a disclosure has not been issued. Finally, on 6th October, users began reporting that digital currency withdrawals were no longer working.