The Illegal Trade on Online Marketplaces (ITOM) is the name of the project launched by a group of European prosecutors that intend to combat illegal online marketplaces such as the infamous Silk Road. But can you guess what is the thing that these dark bazaars have in common? Yes, Bitcoin is the right answer. Which means the project is also addressing the role played by cryptocurrency in the development of these platforms.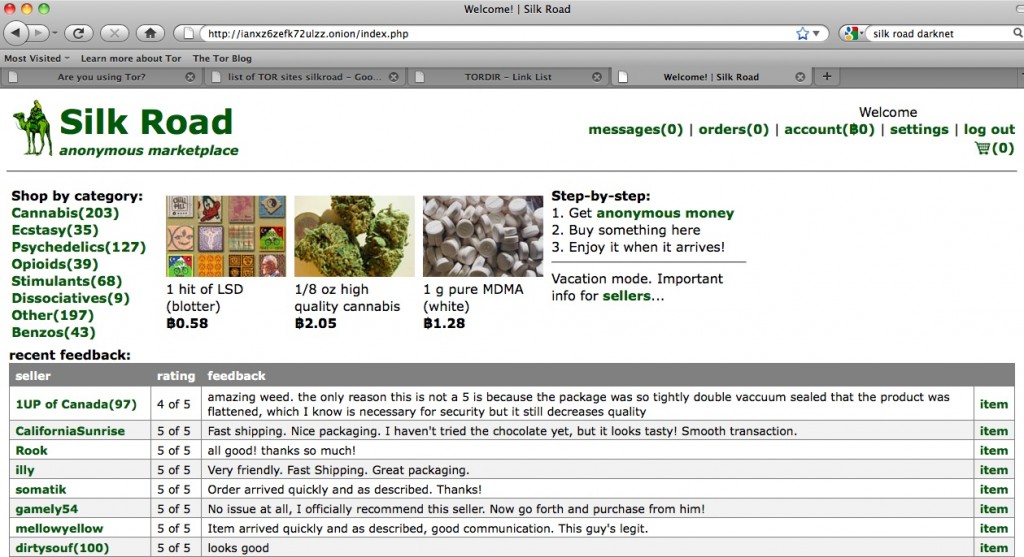 Much like Silk Road – which was shut down by the United States authorities in 2013 -, most of these digital marketplaces sell drugs and guns, among other (mainly illegal) products. That is why the project kicked-off by the Dutch Public Prosecution Service, the Openbaar Ministrie, plans to combat and maybe even extinguish them.
ITOM's preliminary meeting happened back in April, Coindesk reports. At the time, the project attracted the interest of the authorities from different European countries. The group included representatives from the United Kingdom, Germany and Portugal, as well as members of the Europol.
Since then, the project has identified Bitcoin as a key tool that helps to support the illegal network of digital marketplaces. However, the members of the group have made clear that they do not intent to fight Bitcoin, only the use of cryptocurrency as an enabler of illegal trade.
"We consider Bitcoin and other cryptocurrencies as a good addition to the world of economic trade. Sadly though, they seem to provide great benefits for illegal trade, illegal international money transfers and money laundering", said Wim de Bruin, a spokesperson for the Openbaar Ministrie.
"We hope we can stimulate the 'Bitcoin community', as you call it, to help us keep the Bitcoin [system] as free of illegal usage as possible. Our ultimate goal is that the Bitcoin system will become as self regulating as possible", he added, also revealing that the new organization is already collecting information provided by Bitcoin exchanges and banks.
After a new meeting held in June, the project's goals are now clearer. Eventually, the ITOM might even stimulate the creation of a new European cryptocurrency regulation. According to De Bruin, "we hope to have a better insight into the effects and necessity of regulations regarding cryptocurrencies within the EU at the end of the project in 2015. The aim of the project is to advise the European Commission and member states in this matter. With that we also hope to stimulate uniformity between the member states in how they regulate and deal with crypto currencies".