Dorian Nakamoto, the man Newsweek "accused" of being the creator of Bitcoin, is now planning to sue the magazine. The 65-year-old man, who lives in California, is crowdfunding his lawsuit against Newsweek, which still stands by its article and Leah McGrath Goodman, the journalist who write it.
The Dorian Nakamoto Legal Defense Fund – or the shorter and online version NewsweekLied.com – is accepting dinations through credit and debit card, as well as Bitcoin, of course.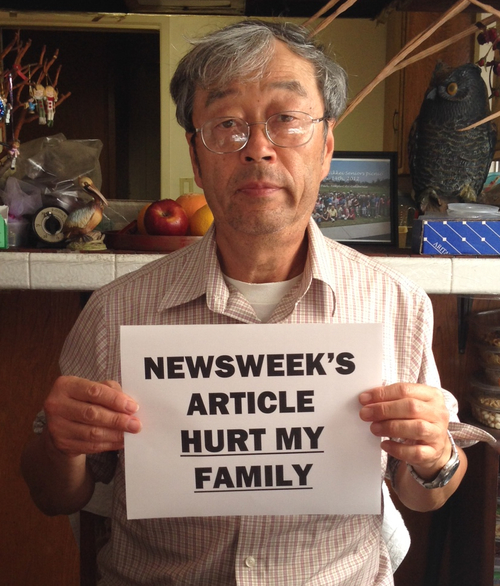 Besides collecting contributions to Nakamoto's cause, the website also includes a list of accusations againts the article "Bitcoin's Face", printed in March 2014.
Besides presenting a "false conclusion", the article "contains misstatements of fact and invented and altered quotes from Dorian and his family members. This is not the first time these allegations have been made against the article's author", reads the website. According to the webpage, Leah McGrath Goodman was previously sued for defamation in 2011.
"In addition, in an interview after the article was published, the author appears to have wholly invented an additional conversation with Dorian supporting her version of events", the website adds.
Dorian Nakamoto is now planning to sue because the article "terrorized" him and his family.
If Goodman's conclusion were true, which it is not, it would have meant that Dorian lived a double life, making a practice of lying, for a decade or longer, about his activities, employment, and financial condition to his family, including his estranged wife and children.
No funding goal has been set yet, but every donation will go to Dorian Nakamoto to help him and his family with other expenses.
After the Newsweek debacle, the Bitcoin community was extremely generous and donated almost $23,000 worth of Bitcoin to Dorian for his personal use. That was when he firstly decided to sue the magazine and clear his name in court.
Images source: NewsweekLied.com