The famous Bitcoin-friendly duo, the Winklevoss twins, have launched a new cryptocurrency-related app called WinkDex. The application, which is compatible with the operative system iOS, monitors the price of Bitcoin in real time.
The WinkDex app provides to the user an average of the prices displayed by the different Bitcoin exchanges. According to the app's page on iTunes, it's actually "the most accurate price of Bitcoin in real-time".
But it also has other features. For instance, its calculator function can convert the price of BTC to US dollars and other options provide access to historical Bitcoin data and volume charts based on Bitcoin's variation of value and the size of the crypto-market.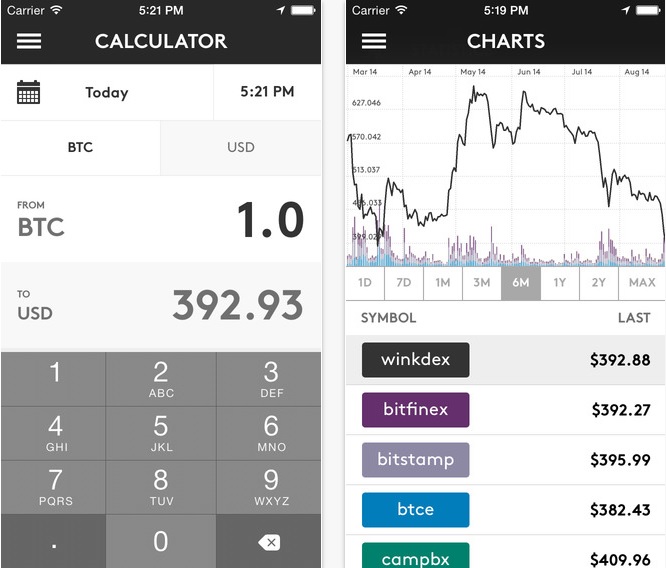 Winkdex's launching was firstly announced via Twitter this Wednesday (15th).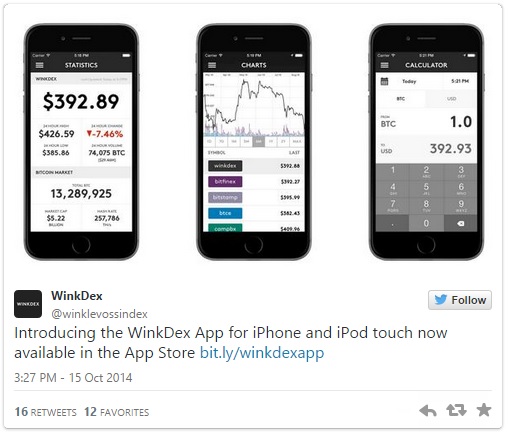 In one day the app conquered a five-star rating (based on the feedback of 12 users), but surely more ratings and comments will follow.
Tyler and Cameron Winklevoss are two of the most famous Bitcoin entrepreneurs. The twins – mostly known for their connection with the development of Facebook and the lawsuit against Mark Zuckerberg – revealed in 2013 that they owned one percent of all the Bitcoins available at the time.
Since then the Winklevii have been trying to launch a Bitcoin ETF, but the process has been taking its time. The twins filed a proposal with the north-American Securities and Exchange Commission (SEC) for a public listing of the Winklevoss Bitcoin Trust back in July and are still waiting for a reply.
Images from Winkdex, iTunes and Twitter