There's always a lot of talk regarding how to keep your Bitcoins safe. In today's post I want to introduce a new wallet that just became available which will drastically boost the security of your Bitcoins.
Multisig – The Nuclear Launch Protocol for Your Bitcoins
If you've been dealing with Bitcoin long enough you've probably heard the term "Multisig". Not long ago Bitpay launched Copay – a Multisig Bitcoin wallet. But what does multisig actually mean?
Multisig addresses or multisig wallets are wallets that need the autherization of a certain amount of people in order to conduct a transaction. Just imagine this as your own personal dual confirmation nuclear launch procedure. Here's an example:
Let's say I want to set up a Bitcoin company with 3 other partners. You decide to open a Bitcoin account for this purpose and define that in order to withdraw funds from the wallet at least 3 out of 4 signatures are needed. This way no one can make any financial decision alone with the consent of at least 2 more people.
Sign up with Copay
Opening an account with copay is easy. For the purpose of this tutorial I've used the web version of Copay but there's also an Android version an a browser extension. To begin with, just name your wallet, decide how many people will be connected to it and how many signatures it will require. It's not recommended to use Copay without any participants.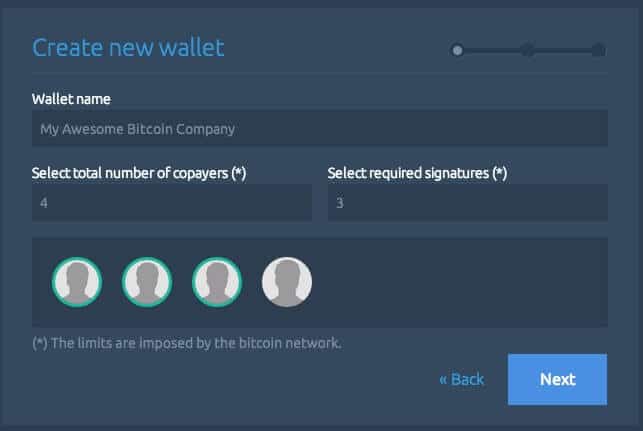 Invite the wallet's participants
Once the wallet is created you will be given a secret key which you will need to send to the other participant. They will, in turn join an existing wallet and paste this secret key as their entry password. After all participants have joined you can start working with wallet (I believe you might be able to do so even before all 4 have come aboard).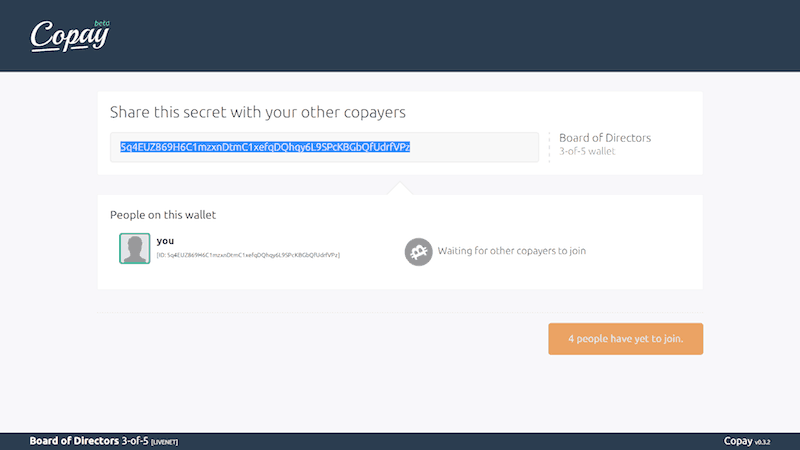 It's recommended that all participants backup the wallet and keep the backup in at least 2 different places – for example your email and a flash drive.
Why is this so important for my Bitcoins' security ?
You can use a multisig wallet in order to prevent Bitcoin theft. In case someone hacks your Bitcoin wallet's private key they still won't be able to steal your Bitcoins since they won't have enough signature to authorise any transactions. That's why keeping you coins in a multisig wallet is a great security measure. For a detailed tutorial on how to use Copay watch the video at the top of this video.