The biggest thing to hit the global market since the invention of currency is the word "Bitcoin". What started merely as an alternate electronic payment system soon became the seventh wonder of modern economy. But while most of us are following the ups and downs of the Bitcoin market, most of us probably don't know everything about its history. So let's look at how it all started.
It all started with "a paper" – October 2008
Satoshi Nakamoto (which may be a pseudonym for a group of people) published a paper revealing a breakthrough. The paper described a peer-to-peer electronic currency system that used software code to authenticate and protect transactions. The idea was to remain anonymous from any centralized bank or government authority.
The journey begins – January 2009
As Bitcoin started its journey, many began to voice theories about why it was created in the first place, and many views were brought forth at the time. Most of them stated that it was simply a response to the global financial crisis, which was a vital concern during that period.
An appetite for Bitcoin – May 2010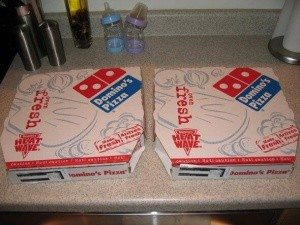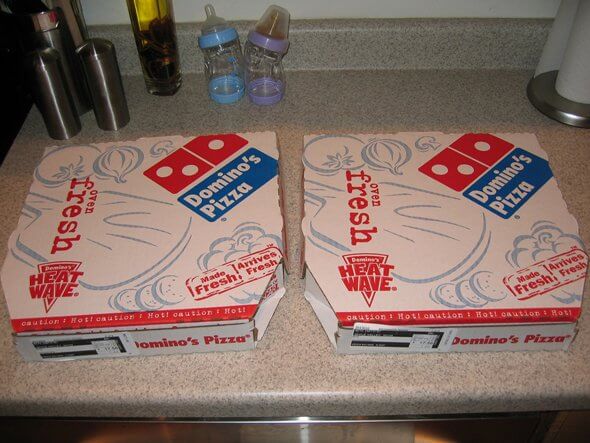 The famous 'Bitcoin Pizza Day': the day when the Internet witnessed the first real-world transaction with cryptocurrency. On 22nd May 2010, programmer Laszlo Hanyecz announced on the Bitcoin Talk forum that he would pay 10,000 BTC for two Papa John's pizzas. At the time, this amount of Bitcoin was worth $25. A fellow forum user accepted the challenge and the pizzas were delivered to Hanyecz. These pies quickly became likely candidates for the most expensive pizzas of all time: at Bitcoin's all-time high in December 2014, the pizzas would have been worth an eye-watering $11.47 million.
Safety concerns – July 2011
Bitcoin's growth quickly attracted the attention of criminals. Question marks were raised when several Bitcoin accounts started getting hacked and were found empty. People immediately started to think that Bitcoin and other virtual currencies were just as vulnerable as fiat currency.
Going legit, putting everything aside – July 2012
By July 2012, Bitcoin was up and running, but still hiding in the online shadows. At the time, the cryptocurrency was largely used to purchase illegal items at dark web-based black markets. But, on the other side, some startups were paving the way for Bitcoin's legitimacy by boosting a new trading environment. One of the biggest names born during this period was Silicon Valley startup Coinbase.
The market got bigger and bigger – April 2013
In the beginning of 2013, the Bitcoin market was skyrocketing, and by April Bitcoin's total market cap surpassed the billion-dollar mark. This was big news for the cryptocurrency ecosystem and for the outside world as well. This helped Bitcoin becoming a global media sensation.
The main reason behind this surge was the boom of the Cypriot economic crisis, part of the overall Euro collapse. People were tempted by a currency that was free from any kind of government regulations. However, it was also obvious at the time that Bitcoin also had a dark side. Silk Road, a perfect anonymous marketplace for controlled substances and narcotics, became extremely popular and a priority target for the authorities.
A new proposal – July 2013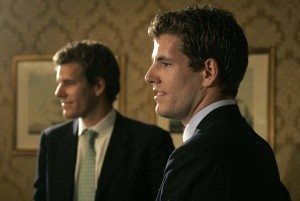 The Winklevoss twins, who owned nearly 11 million dollars' worth of Bitcoin, brought a new proposal to the table. They wanted to create a stock-like system for Bitcoin, where any investor could trade cryptocurrency. The plan was to have an exchange-traded fund to track a basket of stocks, or in this case Bitcoins. It was a comprehensive attempt to protect digital money from regulatory questions and enforcement actions. At the same time Mt. Gox turned into the world's largest trading exchange for Bitcoin.
Stakes were high – September 2013
By September 2013, services like SecondMarket changed the ecosystem once again: Bitcoiners were now able to buy shares of red-hot private companies like Twitter. And there was also betting on the future price of Bitcoin provided by the Bitcoin Investment Trust.
Say goodbye to Silk Road – October 2013
FBI agents arrested a 29-year-old man named Ross Ulbricht, accusing him of being the mastermind of the Silk Road marketplace. Silk Road, a Bitcoin black market that began operating in 2011, was a deep web online marketplace where substances like marijuana, LSD and prescription pills were traded in large amounts.
Bitcoin's anonymous nature was the main advantage exploited by drug dealers, and it made it harder for law enforcement agencies to find any trace of the operation, let alone shut it down. It was a hard task, but the authorities eventually managed to end Silk Road's winning streak.
First Bitcoin ATM ever appears Vancouver – November 2013
On one end, the Bitcoin community was being threatened by security questions; on the other hand, the world's first Bitcoin ATM started operating at a trendy coffee shop in Vancouver, British Columbia. The ATM used a barcode scanner and hand scanner to confirm the users' identity. Users could transfer funds from a virtual wallet to their smartphone. To prevent money laundering and other types of fraud, the maximum transfer amount was limited to $1,000 a day.
Regulators took Bitcoin into consideration
On November 18th, at a Senate hearing, United States federal officials shared information about the real benefits of digital currency, despite all the avenues provided for money laundering and illegal activity. It was a clear indication that the Bitcoin revolution was starting to attract the attention of the government.
Value surpassed $1000 – January 2014
At this point Bitcoin was probably well beyond Satoshi's wildest dreams, as the market price touched the $1000 mark. The total Bitcoin market was worth more than $7 billion. With all the questions pointed at the Bitcoin community, cryptocurrency was running at its own pace and reaching all kinds of landmarks. Specialists predicted the market to touch the $1000 mark and it did.
Time for some correction – February 2014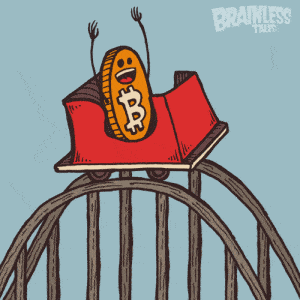 Bitcoin users enjoyed a happy run while it lasted, but the virtual technology was bound to balance out at some point. The market was faltering slightly and some major hiccups followed the trend. Apple officially banned Bitcoin apps from their App store. Mark Karpeles, ex-CEO of collapsed exchange Mt. Gox, resigned from the Bitcoin Foundation and Silk Road 2.0 was hacked. It was stated that about 4,000 BTC were lost, which was about $400 million according to the market price at that time.
Time to boost adoption – May 2014
At this point the market price was well below the $1,000 mark reached in January. But there were some positives as Circle launched world's first Bitcoin bank. It was a revolutionary step with the help of the virtual currency technology. Features like zero percent deposit fee or maintenance of full reserves were the new trends in the market. Dish network became the biggest merchant to accept Bitcoin payment through Coinbase.
Still showing volatility – July 2014
The Bitcoin market still remained volatile with the price fluctuating consistently. But the community was getting bigger each day, and new members were joining and adopting Bitcoin. Services like Newegg.com started accepting cryptocurrency, opening a whole new dimension for Bitcoin users. BitPay announced new offer to provide unlimited transactions, instant conversion from BTC to USD and daily bank deposits. Bitcoin was still the talk of the town when DELL decided to accept digital money as a payment option.
Support on the way – September 2014
By the time September arrived, it was clear that Bitcoin had become a global sensation. PayPal announced their decision to integrate Bitcoin through Braintree. They partnered with BitPay, Coinbase and GoCoin. Bitcoin users were about to get a taste a decentralized eBay through OpenBazzar Beta 1.0 launch.
Another strong end – December 2014
Bitcoin ended another year on a positive note, not from a market price point of view, but from an adoption perspective. Microsoft decided to join the Bitcoin community through BitPay. Although Silk Road 2.0 was shut down, it paved the way for many other marketplaces for Bitcoin users.
Slow start – January 2015
It was a slow start of the year for Bitcoin in terms of market price, at least when compared to 2014. Microsoft planned to take their Bitcoin program onto the global stage. Bitstamp suffered a major setback as $5 million worth of BTC were reportedly stolen during a hack. The Bitcoin Foundation planned a series of events to boost core development process. UK banks raised their voices to support Bitcoin while Europe's biggest payments processor Ingenico adopted the world's most famous cryptocurrency.
Bitcoin technology revolution – March 2015
At this point, global companies were more interested in Bitcoin's technology – the blockchain – than in Bitcoin itself. They recognized the blockchain as being a technology with vast potential to completely change the global financial and networking community. IBM decided to study Bitcoin's technology and Intel announced their plan to further explore the blockchain.
Time for some change – June 2015
The Bitcoin market seemed to have a steady flow in 2015, but a discussion was born among Bitcoin's team of core developers. Gavin Andresen put out a proposal to increase the block size limit, allowing Bitcoin's network to process a higher amount of transactions in the same period of time. The proposal divided up the community and Andresen decided to act by creating BitcoinXT. Also, the blockchain tech continued to be praised by global groups like Santander and Barclays.
Searching for a brighter future – August 2015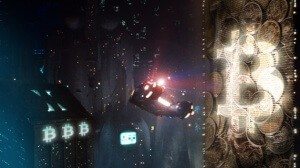 There was a lot of chatter about Bitcoin's future after the market price plunged from the $1,000 mark. But as time passed by, people realized that Bitcoin is more about innovation than about profit. Amsterdam, for instance, became Europe's leading Bitcoin community in the eyes of many experts, but London has also expressed their plans to become a global Bitcoin hub. So, apart from some market hiccups, the future of Bitcoin looks pretty promising as of now.
Bitcoin has come a long way since it began its journey back in 2008, and it certainly has had its difficulties along the way. But that didn't stop it from establishing a global community. One thing is for sure: with a huge market already in place, Bitcoin will be a part of the global economy and it will make way for a completely new financial era.