Although traditional console and PC games will always be profitable, the gaming market is clearly changing. The forecasts regarding social and casual gaming revenue point to the growth of this market , which will be worth $22.52 billion by 2019.
Much like the gaming universe, the financial world is also changing. Cryptocurrency is revolutionizing the fintech market, so nothing more natural than mixing the new gaming trends with Bitcoin and other forms of digital money.
[tweet_box design="box_02″]Social and casual gaming revenue should be worth $22.52 billion by 2019, and some of them are inspired by Bitcoin.[/tweet_box]
Below is a list of nine games inspired by Bitcoin, and some of them even allow you to earn some digital coins.

Let's start with TurboCharged, a Bitcoin-friendly competitive racing experience with lots of action. The game is produced by the platform GameCredits, designed to provide an intuitive cryptographic payments gateway for both gamers and developers. The users can manage their digital balances and purchase in-game content, while paying directly to game developers. TurboCharged was launched only a few days ago on all platforms including Windows, OS X, Linux, as well as mobile phones with iOS and Android.

A Bitcoin game an educational app that helps its users to learn everythign about Bitcoins in an easy way. The game – composed of several levels with different questions – is available for desktop, as well as in a mobile-friendly version for iOS and Android.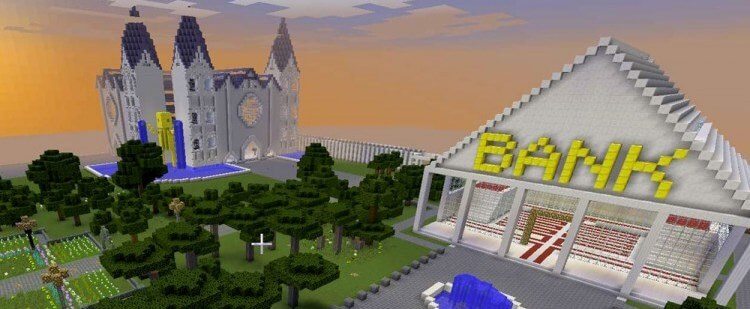 The first Minecraft public server to include a Bitcoin payment system and a cryptocurrency-inspired trading system – based on the Emerald element – and unique MMORPG (Massively Multiplayer Online Role Playing Game) features. The game even has its own sub-Reddit where you can follow the latest news.

This new game is inspired by old-school MMORPG style. In this world of player-created content you can develop your own stories for others to explore, using Bitcoin along the way. The game is available for Windows, MacOS and Linux.

Build up a massive fortune and become a Bitcoin billionaire with this fun game. You start with almost nothing and can use your computer to mine virtual BTC to increase your wealth. Then you can use your hard-earned cryptocurrency to upgrade your furniture and invest in new digital equipment. However, don't forget that this game won't allow you to earn Bitcoin in real life.

If you love to mine cryptocurrency, trade money and goods and be a successful digital pirate, then this game is perfect for you. This role-playing game with hundreds of players has more than 500 different items to discover including vehicles, weapons, ships, explosives and more.

MinecraftCC's main server allows you to play Minecraft and then get paid in Bitcoin for every unique block you mine and every unique block you place. The payout is currently variable per block, and denominated in satoshis.

Picture a giant construction sandbox where you can build anything. This is pretty much the description of 8BitMMO, a retro-style 2D massively multiplayer game where users are free to build anything they like in a massive universe. Players can create towns, dungeons, arenas, huge statues, pixel art and anything else. The game is available for Windows, Mac and Linux.

Meet Uranus Attack, the first iOS game that let's players earn real Bitcoin referral rewards for sharing the game with friends and family. The goal of the game – which includes 13 games in total – is to kill all the Reptilian aliens that are trying to destroy the planet.