Overstock and TigerDirect were just the first ones in a list of big online retailers that will accept cryptocurrency. The forecast was made by Fred Ehrsam, co-founder of the Bitcoin exchange and wallet service Coinbase, in New York.
The city hosted two hearings regarding the current status and possible regulation of digital money and Fred Ehrsam was one of the speakers. Coinbase's co-founder participated in the second hearing, held this Wednesday (29), and described the recent growth of the Bitcoin economy.
Speculation and volatility aside, he now believes the market trends are beginning to shift toward spending, Reuters quotes. Ehrsam guarantees that, after the giants Overstock and TigerDirect, many other major retailers will join the Bitcoin community and start considering cryptocurrency as a payment option.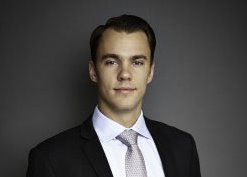 "One great beacon here is major retailers like Overstock, and there have been others, hopping on board", said the entrepreneur, revealing that "there are others of similar stature in the pipeline".
Could Newegg be one of them? Only time will tell.
Coinbase, which is based in San Francisco, currently works with 21,000 merchants around the world and is the payment processor that helps Overstock dealing with all the Bitcoin transactions and immediately converting the digital coins into fiat currency. The giant online retailer Overstock has already received almost 3,000 orders in Bitcoin worth $600,000 since Jauary 9.
The electronics retailer TigerDirect walked that same path of success. It started accepting BTC on January 23 and processed more than $250,000 in Bitcoin payments just within the first 24 hours of the company's announcement.
During the two hearings in lower Manhattan, founders and investors assured Bitcoin has the power to revolutionize several industries from e-commerce to payment processing, despite the volatility in the near-term. For now, according to Fred Ehrsam, "we are a long way away from a world in which things just stay in Bitcoin all the time".
New regulation for cryptocurrency-friendly businesses is likely to be one of the big results of these two meetings, which were considered largely positive by the participants. The second hearing brought a big endorsement from federal and state prosecutors, who mentioned Bitcoin's uses as legitimate activities.