Every Bitcoin exchange currently operating in France must now be registered with the local authorities and ask for a license in order to legally function in the country. The news was announced by the French Prudential Supervisory Authority (ACPR).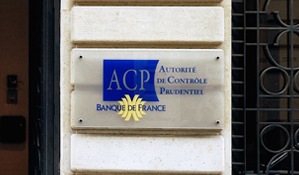 The institution, which is responsible for the regulation of the French banks, has issued a statement clarifying the status of Bitcoin and related exchanges in the country. Besides revealing several concerns and leaving warnings for the users, the ACPR also states that anyone operating an exchange in France must mandatorily have a license.
The move means that every exchange will have to become a provider of payment services under the authority's supervision. So all cryptocurrency transactions that involve exchanges must go through a registered provider, whether we are talking about a credit institution, payment institution or an electronic money institution, Coindesk reports.
The ACPR used the same statement to remind the public that Bitcoin has its hazards. "Risk of fraud and money laundering and terrorist financing" are just some of the dangers set forth by the French authority, which also recalled that the European Banking Authority (EBA) has already issued other public warnings about digital currencies.
Despite the consequences for the exchanges, the statement doesn't force the individual users living in France to adapt to any changes.