Bitcoin is being accepted by a growing number of small businesses, including restaurants that will turn your digital currency into delicious cuisine. Here's a list of 6 restaurants that have started taking bitcoin as payment for food.
1.  Whiffies Fried Pies – Portland, OR – Accepting Bitcoin Since February 2013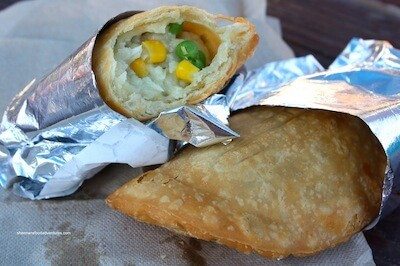 This food truck, though not a traditional restaurant, makes fried hand pies stuffed with savory ingredients like barbecued brisket and chicken, or healthy fruits such as berries, apples and peaches. Whiffies started accepting bitcoin in February 2013, and owner Gregg Abbott says he has encountered very few problems since then. In fact, one of his favorite benefits of accepting Bitcoin is interacting with the people who use it.  Abbott says he enjoys meeting "really smart people who are ahead of the curve."
2.  Thelonious Monkfish – Cambridge, MA – Bitcoin Supporter Since February 2013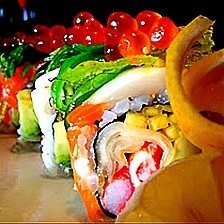 Serving the greater Boston area with a unique take on sushi and other Asian specialties, Thelonious Monkfish became the first restaurant in New England to accept Bitcoin back in February 2013. A group of students from MIT convinced the owner, Jamme Chantler, that there was a vast untapped market of Bitcoin enthusiasts who were looking for physical locations to spend their money at. "We felt that if there is a group of even just a handful of Bitcoiners eager to exchange their digital coins for sushi and bacon pad thai," Chantler says, "then we are thrilled to accommodate them!"
3.  Cafe Berlin – Las Vegas, NV – German Food for Bitcoins Since May 2013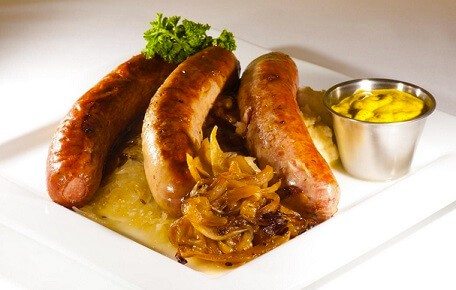 Someone tired from a long night of gambling, with a wallet full of bitcoins and a craving for authentic German food, could do a lot worse than Cafe Berlin. This small restaurant in southern Vegas serves a variety of mouth-watering meals, including different preparations of bratwurst and many kinds of schnitzel. After beginning acceptance of Bitcoin in May 2013, Cafe Berlin has seen a small increase of customers and only once had a problem with processing a Bitcoin transaction.
4.  Flyte World Dining and Wine – Nashville, TN – Bitcoin for Fine Dining Since November 2013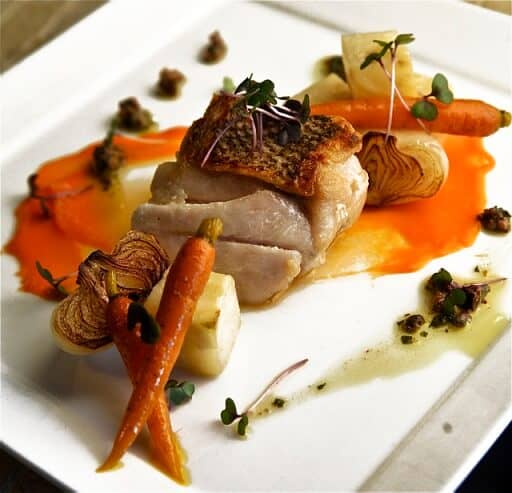 Billing itself as a "casual, yet elegant fine-dining experience," Flyte aims to be one of the most socially conscious restaurants in Tennessee by using sustainable sources of meat and locally grown produce whenever possible. This open-minded attitude extends to their payment system, which began accepting bitcoin in November 2013. Since then, the restaurant has had 23 customers pay with Bitcoin, and according to co-owner Scott Sears, BTC users typically spend 15% more than the average customer. There was once a technical issue where the Coinbase app couldn't connect to servers, but this was remedied by using BitPay instead. Sears says that this is a sign of Bitcoin's strength: "That kind of flexibility isn't available with credit card processing."
5.  FlameStone American Grill – Oldsmar, FL – Bitcoin Accepted Since February 2014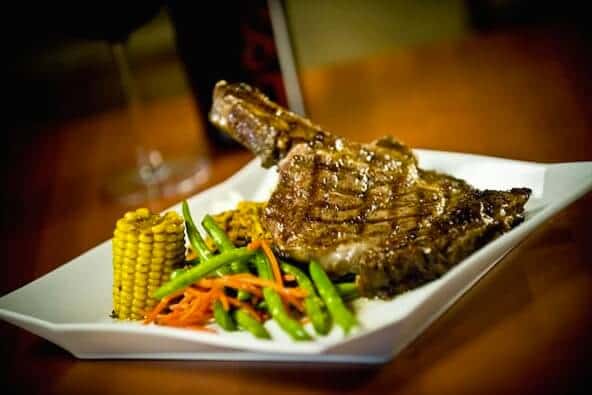 Located in a small town on the outskirts of Tampa, FlameStone uses natural cooking techniques like heating over an open flame and using a lava stone to make guacamole. The restaurant began accepting Bitcoin for their gift cards in February 2014, and since then has seen a handful of customers paying with the digital currency. Owner Nick Pappas says that the press coverage has been lots of fun, and he enjoys "feeling welcomed and accepted by an ever growing Bitcoin following." Local Bitcoin group Tampa Bay Bitcoineers are also expected to begin weekly meetups at FlameStone within the coming weeks.
6.  Lamppost Pizza – Reno, NV – Uniquely Styled Italian for Bitcoin Since April 2014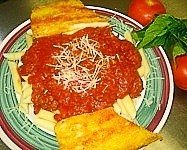 Claiming to be the first restaurant in Reno to accept Bitcoin, Lamppost started taking the digital currency in April 2014 in exchange for a large variety of pizzas, pastas and sandwiches. Specialty offerings include Taco Pizza, Spicy Thai Chicken Pizza, and Chicago Dog Pizza. According to owner Jay Watson, most of the customers paying with Bitcoin have been from local meetups of Bitcoin enthusiasts, but the practice has also spurred conversations with customers who are curious about the digital currency and want to learn more.
These are just a handful of restaurants that take Bitcoin, and more will certainly pop up in the future. There's almost no end to the variety of tasty foods that can be purchased with cryptocurrency.