Bitcoin Debit Cards Reviewed and Compared
By: Ofir Beigel | Last updated: 6/23/20
This post will cover the most popular active Bitcoin debit cards around, meaning debit cards that can be loaded with Bitcoins.
Bitcoin Debit Card Summary
Using your Bitcoin debit card you can pay at any store that accepts debit cards while the charge is deducted from your Bitcoin balance (plus a fee of course).
However, with the ongoing shortage of payment processors there aren't a lot of options to choose from. EU residents should choose Coinbase (the card should be ordered within Coinbase mobile app).
In case you're in the EU and Coinbase doesn't support your country you can try  Wirex. US residents should go with BitPay,
Coinbase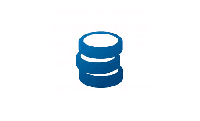 Supported coins:
BTC, ETH, XRP & more
Wirex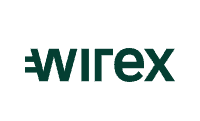 Supported coins:
BTC, ETH, XRP, LTC
Bitpay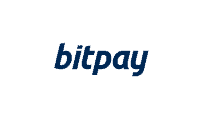 Supported coins:
BTC, BCH, GUSD & more
There is also a user generated card list that seems somewhat outdated and I cannot vouch for here.
If you want a detailed review about each card keep on reading. Here's what I'll cover:
---
1.Does Bitcoin Have a Debit Card?
No, it doesn't. Bitcoin isn't controlled by anyone so it can't issue its own debit card. However, you can get a 3rd party prepaid debit card which you can load with Bitcoin and then buy almost anything.
While not many businesses accept payments in Bitcoin (yet), most accept debit cards. With a Bitcoin debit card, merchants get paid in their own currency while you are charged in Bitcoin from your prepaid balance.
Keep in mind there are downsides. First, when using a Bitcoin debit card, you're basically giving someone else control over your coins (at least the ones you've deposited).
Second, this service comes with a price. Every payment you make entails both processing fees as well as conversion fees for paying with a foreign currency if you're not using the card's native currency.
---
2. Best (working) Bitcoin Debit Cards
On January 5, 2018 Visa suspended the activity of WaveCrest – the company providing most crypto credit cards out there. Many card issuers either suspended their services or work only in specific countries.
Today, there are only 4 active reputable companies that supply Bitcoin debit cards.
Wirex Bitcoin Debit Card
Pros: Multiple coins supported, established company
Cons: Available only in the EEI, relatively high maintenance fees
Wirex, previously known as E-coin, rebranded in 2016. The company supplies a Chip & Pin visa debit card that can be loaded through your Wirex app (desktop or mobile). The card can be loaded with Bitcoin (BTC), Ethereum (ETH), Ripple (XRP) and Litecoin (LTC), Stellar Lumens (XLM), Waves and Dai.
Card balance can be converted to EUR or GBP.
The card is available to all EEI residents and will soon be available in North America and Asia as well. The card is usable anywhere Visa is accepted.
There is a  $2.5 for ATM withdrawal within Europe and $3.5 outside of it. Account management costs are generally free. The complete fee schedule can be viewed here.
Wirex also supplies a virtual card if you don't need the actual plastic.
Keep in mind that some of our users have stated they have had issued withdrawing cash from certain ATMs and paying online with the Wirex card.
Coinbase Bitcoin Debit Card
Pros: Multiple coins supported, established company
Cons: Only available to European countries
Coinbase, one of the leading Bitcoin exchanges around, is issuing its own Visa debit card for EU countries. The card is now available to most major EU countries
The card is linked to your Coinbase account and allows you to easily spend crypto held on Coinbase anywhere Visa is accepted.
The card is linked to the Coinbase app and through the app you can choose which coin will be spent. The card also offers multiple security features such as 2 factor authentication, instant freeze and more.
There's a €4.95 fee for issuing the card, and ATM fees are 1%/2% (domestic/international).  The complete fee schedule can be viewed here.
Here's how to get your Coinbase card:
Sign up to Coinbase
Download the Coinbase mobile app
Order the card from the app
Bitpay Bitcoin Debit Card
Pros: Well known company, no transaction fees
Cons: Limited to US residents only, Bitcoin only
For US residents there is the option of using Bitpay's Bitcoin debit card. The card is available in all 50 US states. You must have a home address (no PO boxes), government-issued ID, and Social Security number to apply.
The card costs a flat fee of $9.95 and takes about 7 days to arrive in the mail. There are no transaction fees for the Bitpay card. Bitpay's card supports Bitcoin (BTC), Bitcoin Cash (BCH), Gemini Dollars (GUSD), USD Coin (USDC) and Paxos (PAX).
If you're using the card outside of the US you will need to pay a 3% conversion fee. If you withdraw money from your card you will pay a $2 fee ($3 outside the US). There are also additional deposit and mailing fees which can be seen here.
Cryptopay Debit Card
Pros: Multiple currency support,
Cons: Russia only, relatively high fees
Founded in October of 2013, Cryptopay is a wallet and payment platform that also issues a Bitcoin debit card. The card is currently available in Russia only (European residents can use a virtual card). You can either order a physical card with a chip & pin, or a virtual debit card if you're just into online shopping.
The card supports BTC, ETH, LTC and XRP.
The physical card costs $15 and is shipped for free worldwide. ATM withdrawal costs 1.5% with a $5 minimum.
The card has a monthly maintenance fee of $1 and a 1% commission for loading money. The complete fee table (in Russian only) can be viewed here.
TenX debit card
Pros: Low fees, multiple currency support
Cons: Very limited country support
TenX Pte. Ltd. is a Singapore based company that supplies a cryptocurrency wallet that is tied to a Visa prepaid debit card. The wallet supports BTC, ETH and LTC.
The card is available for order only in the following countries:
Australia
Hong Kong
Malaysia
New Zealand
Singapore

Germany 

Austria
There is a $15 fee for a physical card and a $1.5 fee for a virtual card. Maintenance fee is $10/year but it is waived if you spend more than $1,000 during the year. ATM withdrawals have a flat $3.25 fee by the company (however the bank may charge additional fees).
Bitwala Debit Card
Pros: 0% fees, established company
Cons: BTC and ETH only, limited to EEA countries
Bitwala was founded in 2013 and has raised over $20m in venture capital funding to date. It allows EU residents to buy and sell Bitcoins using their bank account.
Bitwala considers itself the first crypto bank account. While the company got hit by the initial Wavecrest shut down, it quickly recovered and started issuing services to their users in 2018.
Their card has 0% fees, but you may still be charged by certain ATM operators if you use it to withdraw cash. Purchasing limits are set to €1,500 daily but can be increased if needed to €3,000 or more. ATM withdrawals are limited to €3,000 daily.
---
3. New and Untested Bitcoin Debit Cards
Aside from the companies mentioned above I have found several less known companies that claim to supply a Bitcoin debit card. However, these companies have very limited information about them online and should be treated carefully.
Trastra debit card
Trastra debit card is a Visa payment card enabling users to receive funds in crypto and spend them in Euros. Though relatively new, the reviews seem to be mostly positive with support being highly responsive.
What makes it special is the ability to exchange crypto to Euros without the need for a bank account. You can receive and hold crypto in your Trastra wallet and spend them as Euros whenever you need. 
The card supports the following cryptocurrency:
With rates of 2.5% to trade and spend your funds, the fees are competitive especially for its convenience. There are no card loading fees although it costs €9.00 to order a card with a €1.25 monthly management fee.
Bitnovo debit card
Bitnovo caters mainly for Spain residents. It allows users to buy Bitcoin and Dash through their mobile app, website or via vouchers that can be purchased in dedicated shops around Spain.
The company supports the purchases of several cryptocurrency and the card can be charged with the following ones:
Bitcoin (BTC)
Bitcoin Cash (BCH)
Dash (DASH)
Litecoin (LTC)
Stellar (XLM)
Ripple (XRP)
Zcash (ZEC)
However it seems that unlike most debit cards, with Bitnovo you basically sell your coins the moment you move them to Bitnovo and your card gets only fiat funds.
This means that if you'd like to enjoy the volatility of your cryptocurrencies you'll need to hold them until you actually want to purchase something before selling them in order to top off your card.
You can read additional Bitnovo reviews here.
PolisPay Debit Card
PolisPay offers a mobile wallet that can be connected with a crypto debit card. The company is still very young and is offering an open beta for people who want to try out the card.
There's a $35 yearly fee for the card and $4.50 fee on ATM withdrawals. The complete fee schedule can be viewed here.
I would be very careful when using this card since the whole website seems to be very sketchy in how it looks and feels (e.g. links aren't working, no information about the company, etc.)
---
4. Inactive Debit Cards
ANXPro debit card
TenX debit card
Uquid (active but doesn't accept new customers)
Crypterium (seems to be getting a ton of negative reviews online, I suggest avoiding)
---
5. Conclusion – Which card should you choose?
With the ongoing shortage of payment processors there aren't a lot of options to choose from like there were in the past. EU residents should choose Coinbase or Wirex and US residents should go with BitPay,
In the end, most of these cards work more or less the same.
On a personal note, using a Bitcoin or crypto debit card is a great way to start realizing your crypto gains on a day to day basis. Hopefully, a suitable solution will be found and the previous companies will resume their services.
Have you had any experience with a Bitcoin debit card? If so, I'd love to hear about it in the comment section below.