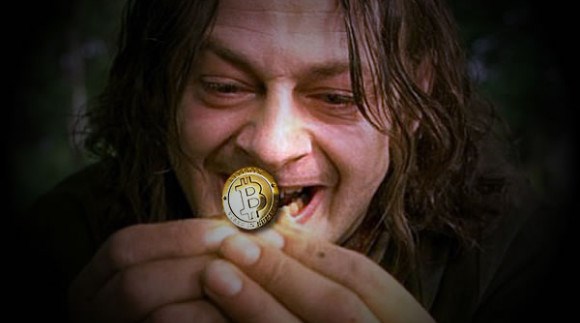 Remember when we talked about living a whole week only with Bitcoins? This experience was lived by Kashmir Hill, a journalist from Forbes, who decided to see for herself how it is to live with your wallet full of digital currency.
We resumed the experience in a 99Bitcoins post, but decided to talk about it again because the journalist observed a lot of new tendencies that are worth to talk about.
On the fourth day of the experience, Kashmir Hill, who had been ordering her meals from Foodler, a food delivery service partnered with dozens of restaurants in San Francisco, started the day with this new "tradition" and a wrap with roasted veggies. Not bad, if you consider that the number of restaurants that accept Bitcoin is still very low, as well as the number of groceries. This one is, actually, almost absent.
After her work day is over, she has to buy a gift and goes back to a place where she had already been, the cupcake store Cups and Cakes, which takes Bitcoins. And, if in the first months accepting digital currency, they had one customer monthly wanting to use Bitcoin, now it happens almost every day. A sign that times are changing.
Kashmir Hill then goes to the grocery Buyer's Best Friend, one of the few that accepts Bitcoins. Later, she talks to Adam Sah, a start-up entrepreneur who founded this artisanal food wholesaler, in 2010. "Being part of this early adopter community is great, because people excited about Bitcoin will come in. People experimenting with this currency are highly likely to talk to each other", he says.
Then, Adam Sah explains this tendency to compare Bitcoiners and vegans. It's not because digital currency users only like to eat veggies, it's because "offering to accept Bitcoins is like offering delicious vegan products. Vegans are devoted customers; they get really excited about our baconless bacon hot sauce and our cocomels – coconut caramels that are vegan. Bitcoin is a trend like veganism or gluten-free". Do you understand now?
It's the perfect analogy to define Bitcoiners. They are the "digital vegans"!