How to Buy IOTA – A Beginner's Guide
By: Ofir Beigel | Last updated: 11/9/23
IOTA is a cryptocurrency focused on supplying a currency for the machine economy (i.e. machines that pay each other for services). In the following post I'll give you a brief overview of the IOTA technology, its currency and also explain where to buy it online.
How to Buy IOTA Summary
Here's how to buy IOTA:
Locate your IOTA address
Find an IOTA exchange (Binance)
Exchange Bitcoin for IOTA
Withdraw your coins to your wallet
If Binance doesn't work out for you, here are some additional buying options: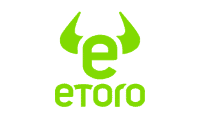 Payment methods:
Debit card, wire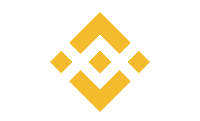 Payment methods:
Credit/debit card, wire, crypto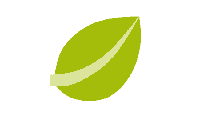 Payment methods:
Wire transfer, crypto (Tether only)
eToro disclaimer: This ad promotes virtual cryptocurrency investing within the EU (by eToro Europe Ltd. and eToro UK Ltd.) & USA (by eToro USA LLC); which is highly volatile, unregulated in most EU countries, no EU protections & not supervised by the EU regulatory framework. Investments are subject to market risk, including the loss of principal.
76% of retail investor accounts lose money when trading CFDs with this provider. You should consider whether you can afford to take the high risk of losing your money.
CFDs are not available to US customers.
Don't invest unless you're prepared to lose all the money you invest. This is a high-risk investment and you should not expect to be protected if something goes wrong.
Take 2 mins to learn more
That's how to buy IOTA in a nutshell. If you want a more detailed explanation about what IOTA is and how to buy it, keep on reading. Here's what I'll cover:
---
1. What is IOTA?
IOTA is a cryptocurrency that puts an emphasis on machine-to-machine payments. As such, it aims to be scalable, secure, and lightweight to allow any type of IoT (Internet of Things) device to use it.
IOTA transactions are fast and feeless, thanks to a new model used by IOTA called "The Tangle". IOTA uses node-to-node verification only, unlike Bitcoin's traditional blockchain, where miners invest energy to solve math problems and add new blocks of transactions.
Each node that wants to send a transaction is required to validate two unconfirmed transactions as payment. The more nodes on the system, the faster transaction verification will occur.
Finally, IOTA uses quantum-proof algorithms, making it secure against hacks from even the most powerful computers conceivable.
IOTA's currency is measured in mega IOTAs (or MIOTA for short). Note that whenever you see IOTA's price on an exchange or price ticker, it will usually refer to MIOTA, even if the "M" isn't present.
The total number of IOTAs in existence is 2,779,530,283,277,761. All of them were created in the genesis block and sold to investors in the IOTA ICO.
---
2. How to Buy IOTA
Step 1 – Get an IOTA Wallet
Today there isn't a wide selection of wallets that support IOTA, so many people are storing it on exchanges. Many newbies, who don't have a solid understanding of the technical details, are opting to do this.
Nevertheless,  it doesn't mean that storing IOTA on an exchange is a good idea. The best practice is to use a hardware or software wallet and not risk your IOTA getting lost or stolen.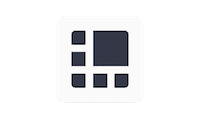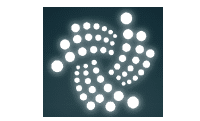 Ledger (hardware wallet)
The Ledger Nano X and Ledger Nano S are hardware devices that allow you to store IOTA safely and securely offline. The Nano X also supports the use of a mobile app to send and receive funds.
Both devices can hold a wide range of additional cryptocurrencies as well, so this might be a good choice if you're looking to store additional other coins than IOTA. Here's my complete review of the Ledger Nano X.
Trinity (software wallet)
Trinity is a dedicated IOTA only wallet, available for both desktop (Mac, Linux, Windows) and mobile (iOS, Android). This wallet is currently in public Beta meaning it's probably not free from bugs but seems to be well supported and documented.
IOTA GUI Client (software wallet)
The IOTA GUI client is a desktop wallet that is available for Windows, Mac, and Linux. Setting up this wallet requires some work; When setting it up, choose "light node" and a host. Then generate an 81-character seed that contains only uppercase letters and the number 9.  Keep this seed in a safe spot.
Here are directions and comments from some users on Reddit who are discussing how hard this wallet is to set up.
IOTA Paper Wallet
The IOTA paper wallet is great for offline storage without the need to pay for a hardware wallet. This paper wallet requires creating a seed consisting of 81 characters with uppercase letters and the number 9 (just like the desktop wallet).
After generating the paper wallet, you can print it out and send IOTA to it. This paper wallet should be stored in a safe place for future use. Here's a video explaining the process:
Step 2 – Find an IOTA exchange
Buy IOTA Through eToro
eToro is probably the easiest way to go if you're only looking to invest in IOTA for speculation purposes (not available to US users). eToro is a trading platform with a focus on cryptocurrencies. It allows you to easily buy and sell IOTA for fiat (dollars, euros, etc.) with a variety of payment options.
If you decide to use eToro, you can skip steps 1 and 3 – you won't need an IOTA wallet since you can't send your coins outside of eToro. You can read my complete eToro review here.
Important – cryptocurrencies can widely fluctuate in price and are not appropriate for all investors. Trading cryptocurrencies is not supervised by any EU regulatory framework. So keep in mind that your capital is at risk.
Buy IOTA Through Binance
Binance allows you to purchase IOTA in exchange for Bitcoin. If you do require access to your coins, or don't like the eToro solution for any other reason, this is probably the best possible choice Binance.
Strictly a cryptocurrency exchange, Binance offers only an IOTA/BTC trading pair. This means that you'll either need to buy Bitcoin on Binance or deposit Bitcoins from somewhere else in order to trade them for IOTA. Binance also allows users to buy certain cryptos (but not IOTA) with a credit card, making them a very attractive solution.
You can read my complete Binance review here.
Buy IOTA Through Bitfinex
Bitfinex allows you to purchase IOTA with BTC, USD, GBP, EUR, JPY and ETH. However, Bitfinex is no longer verifying US users, so these individuals will have to look for another option.
If you are eligible to use Bitfinex this option will probably be the cheapest but also the slowest way to buy IOTA as you'll be required to finish a complete identity verification process + wait for your bank transfer to arrive at Bifinex.
You can read my complete Bitfinex review here.
Step 3 – Withdraw your IOTA
Once you bought your IOTA coins it's time to move them from the exchange into the wallet you've chosen in step 1. This will make sure that the coins are under your control only. Make sure to locate your IOTA address inside the chosen IOTA wallet in order to request a withdrawal from the exchange.
While theoretically IOTA confirmations should take 2 milliseconds, in reality they usually take a few minutes.
---
3. Conclusion – IOTA's Future
With its grand vision, IOTA seeks to revolutionize the Internet of Things by bringing micro-transactions together with zero fees across all connected devices. Given its frictionless method of exchanging value, IOTA could very well have a bright future ahead of it.
Anyone who wants to take advantage of early adopter status still can, as this project is still in its infancy. The only real drawback to purchasing and storing IOTA is the lack of sufficient wallets to support the coin.
In addition, the web mobile wallets are in beta, making the IOTA paper wallet or the Ledger Nano wallets the best and easiest solution for long-term holders.
Have you had any experience with IOTA? I'd love to hear about it in the comment section below.