NiceHash Exchange Review
By: Eliot Prince | Last updated: 2/26/20
Aside from brokering hashing power, veterans NiceHash also offers a crypto-only exchange. In this article, I'll review everything you need to know before you start using the exchange's services.
At the time of writing, Slovenia-based NiceHash is the world's largest hashing power broker. The company also offers exchange trading services for beginners and advanced users alike.
Although the trading fees are a bit high compared to other crypto-only exchanges, the company does allow you to trade your mining earnings directly which is a neat feature.  Customer support is quick and efficient, as can be expected from a reputable company.
That's NiceHash in a nutshell. For a full review, keep on reading, here's what I'll cover:
---
1. Company Overview
NiceHash was co-founded in 2014 by Marko Kobal and Matjaz Skorjanc as a cryptocurrency mining service. The Slovenia based company has gone on to become the largest crypto-mining hash power broker in the world. Its reputation is built on a user-friendly marketplace for miners and buyers of hash power.
Now almost fully recovered from 2017's hack by repaying customer funds through a payment plan, NiceHash has added an exchange service.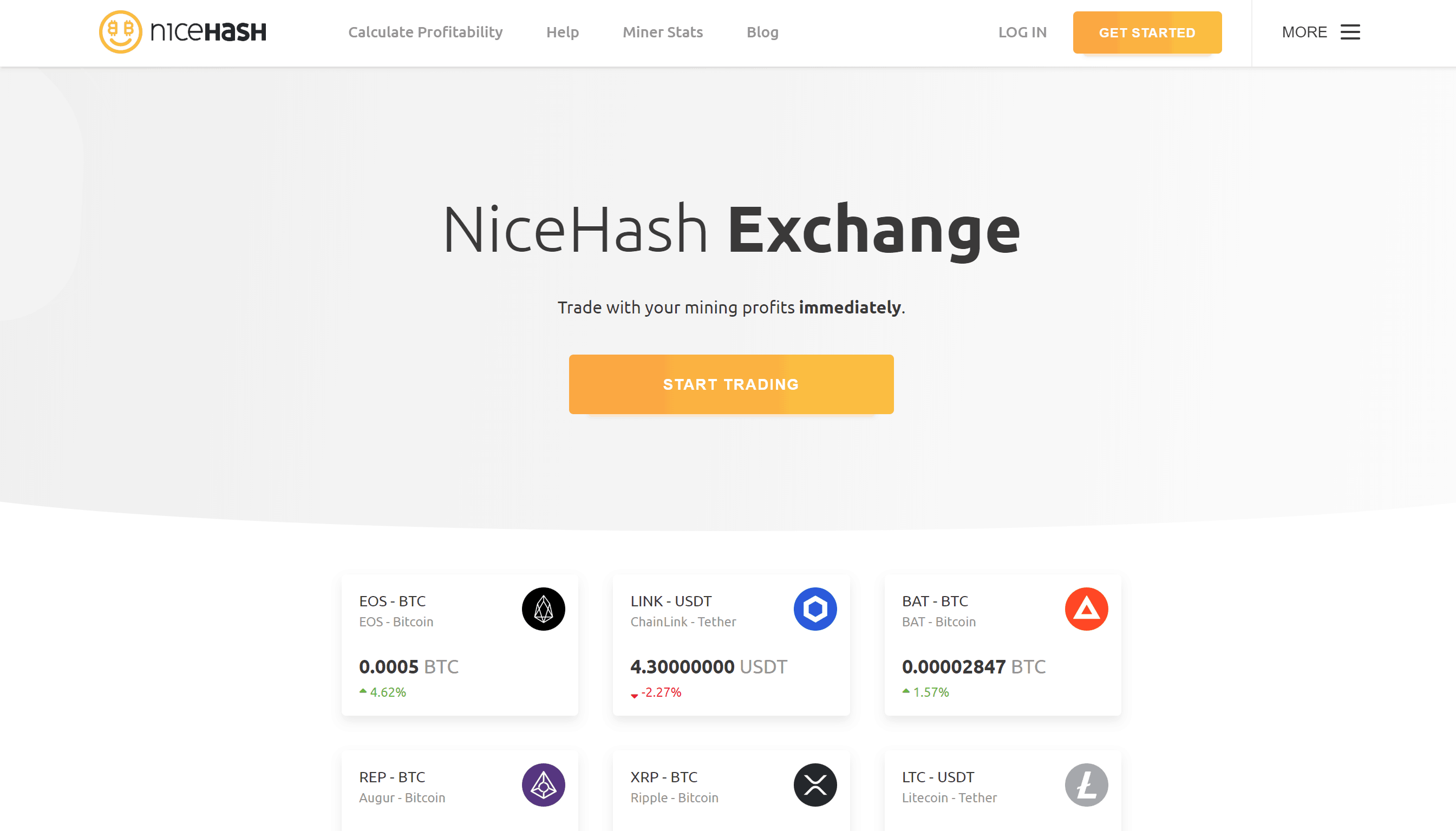 ---
2. Company Services
Let's take a look at the new exchange platform. It is available in two formats – simple view and trade view. As the names suggest, Simple View is suited to beginners looking for an easy, user-friendly experience, while Trade View offers more in-depth tools.
Simple View
This feature offers easy quick buy and sell options suited to less-experienced traders. To make a trade, users simply select their trading pair and amounts. Market rates are set automatically and the trade is made instantly.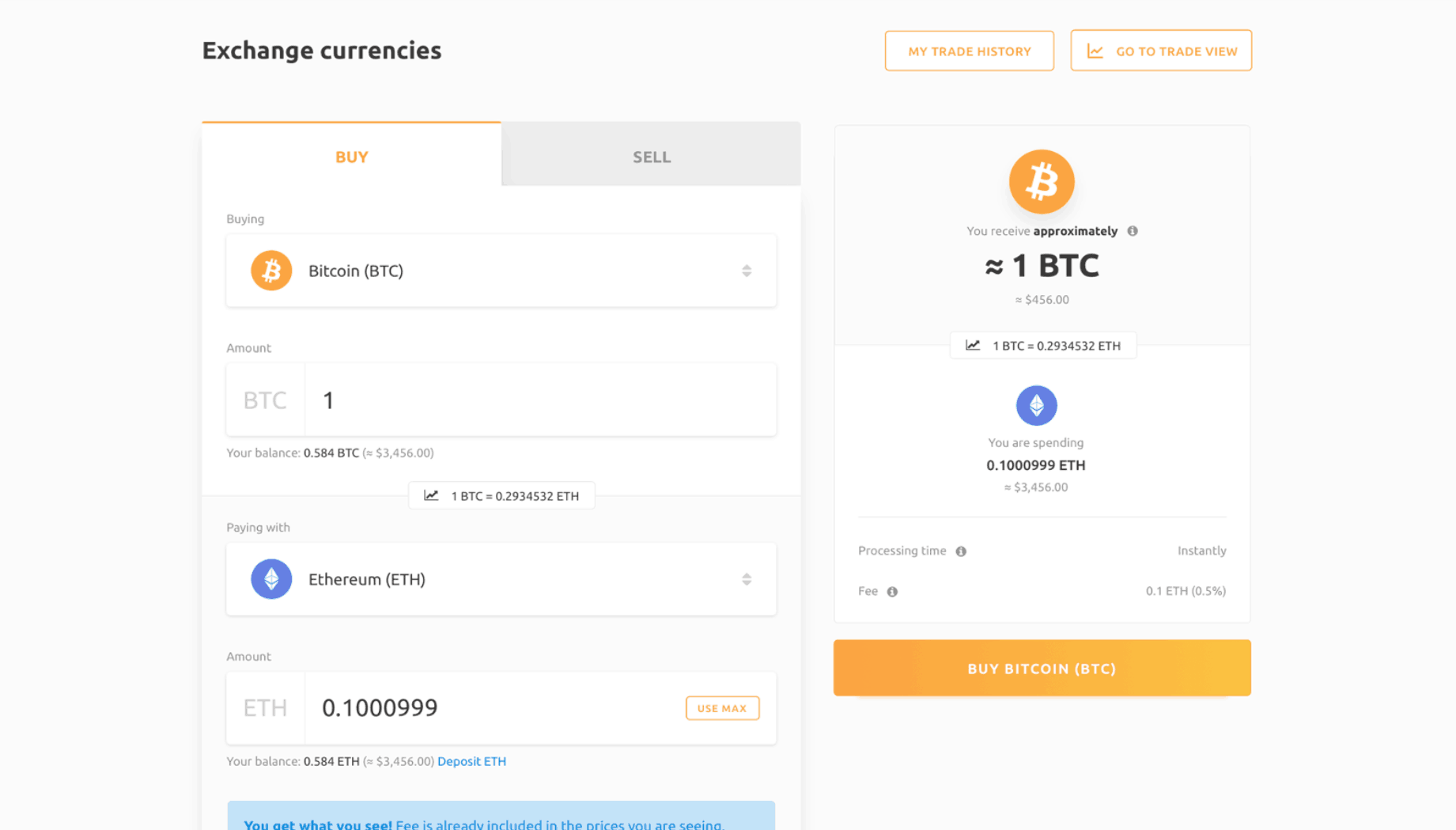 Trade View
While being the more complex option, this view is much more versatile. The order book style platform is better suited to more experienced traders who require price and depth charts.
This advanced trading style allows for better rates and more control. Analytics and trading tools are all readily available, including market orders, limit orders, and stops.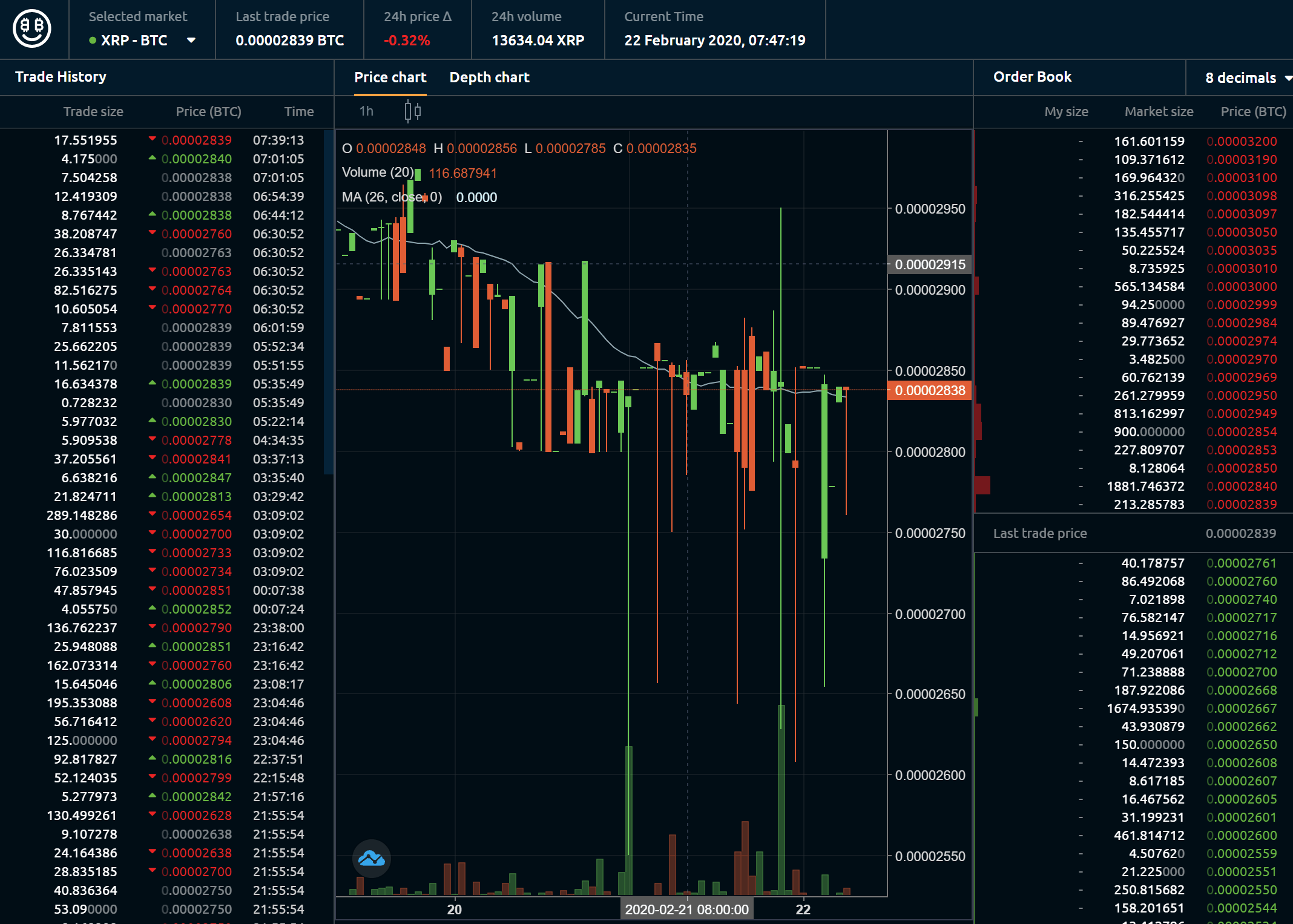 Both Simple and Trade views are linked to one cryptocurrency wallet that is also used for NiceHash's mining platform. This allows users to seamlessly start trading with their mining profits.
---
3. Currencies and Payment Methods
To use the NiceHash exchange you can deposit cryptocurrency funds or use mining profits. Over 25 coins are currently supported including:
Bitcoin
XRP
Bitcoin Cash
Litecoin
Ether
EOS
Basic Attention Token
Stellar
Bitcoin Gold
DASH
OMG
Since the exchange is a crypto-only platform, you can't trade, deposit or withdraw any fiat currency such as US dollars, euros or pounds.
---
4. Fees
The fee structure on NiceHash changes over your lifetime trading activity:
It starts at 0.5% for a total trading amount up to €1000.
Then it reduces to 0.4% up to €10,000, and 0.3% up to €100,000.
The fees continue to drop to 0.01% for €100,000,000,000, which is cheap, assuming you'll be trading that much crypto in your life!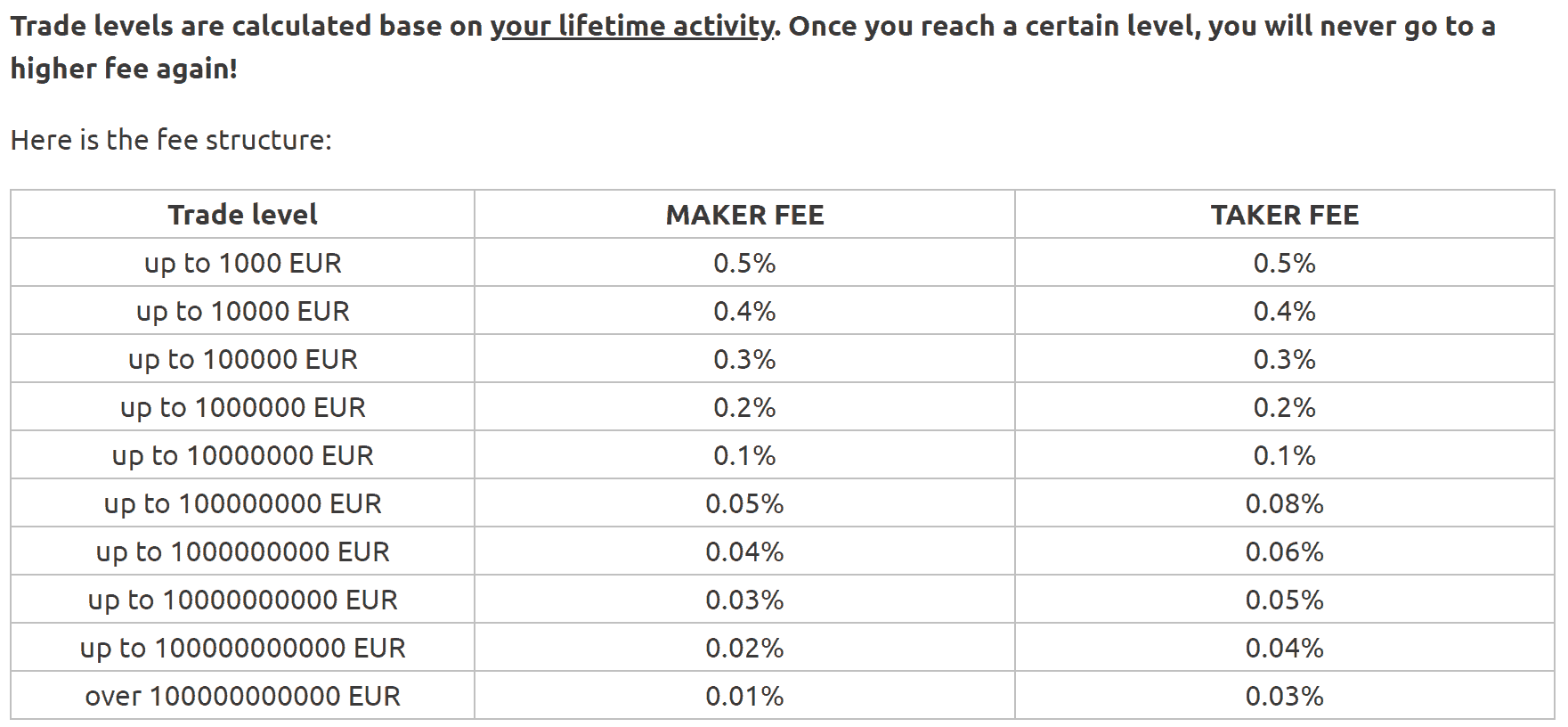 For most people, fees will be between 0.5% and 0.3% which is a bit more expensive than other cryptocurrency exchanges. For comparison, Binance charge a flat 0.1% fee. However, as can be seen in the table above NiceHash values loyalty so your trading level score is kept through your lifetime and not reset monthly. For heavy traders, this is rather meaningful.
---
5. Countries
Since it's crypto-only, NiceHash's exchange is available globally except for a small selection of countries. Due to legal reasons, NiceHash is not available in the following countries:
Afghanistan
Bosnia and Herzegovina
Democratic People's Republic of Korea (DPRK)
Ethiopia
Guyana
Iran
Iraq
Laos PDR
Sri Lanka
Syria
Trinidad and Tobago
Tunisia
Uganda
United States of America (USA)
Vanuatu
Yemen
---
6. Limits
There is no upper trading limit on NiceHash. As a crypto-only exchange, there are no problems with verification or banking/finance limitations on trading.
A minimum limit of 0.0001 (around $1) Bitcoin or 1 USDT  does exist, so in fact, the exchange is open to any budget.
---
7. Customer Support and Online Reviews
From a quick trial, the company's customer service meets the requirements, no more and no less; The customer support area of the website covers most general queries, although it is a little lightweight for questions about the exchange platform.
Contacting NiceHash is available via email and social media. For testing purposes, I sent an email request to the company, to which they responded within 6 hours.
It's worth mentioning this was done on a weekend, which is much quicker than the customer support on many other exchanges.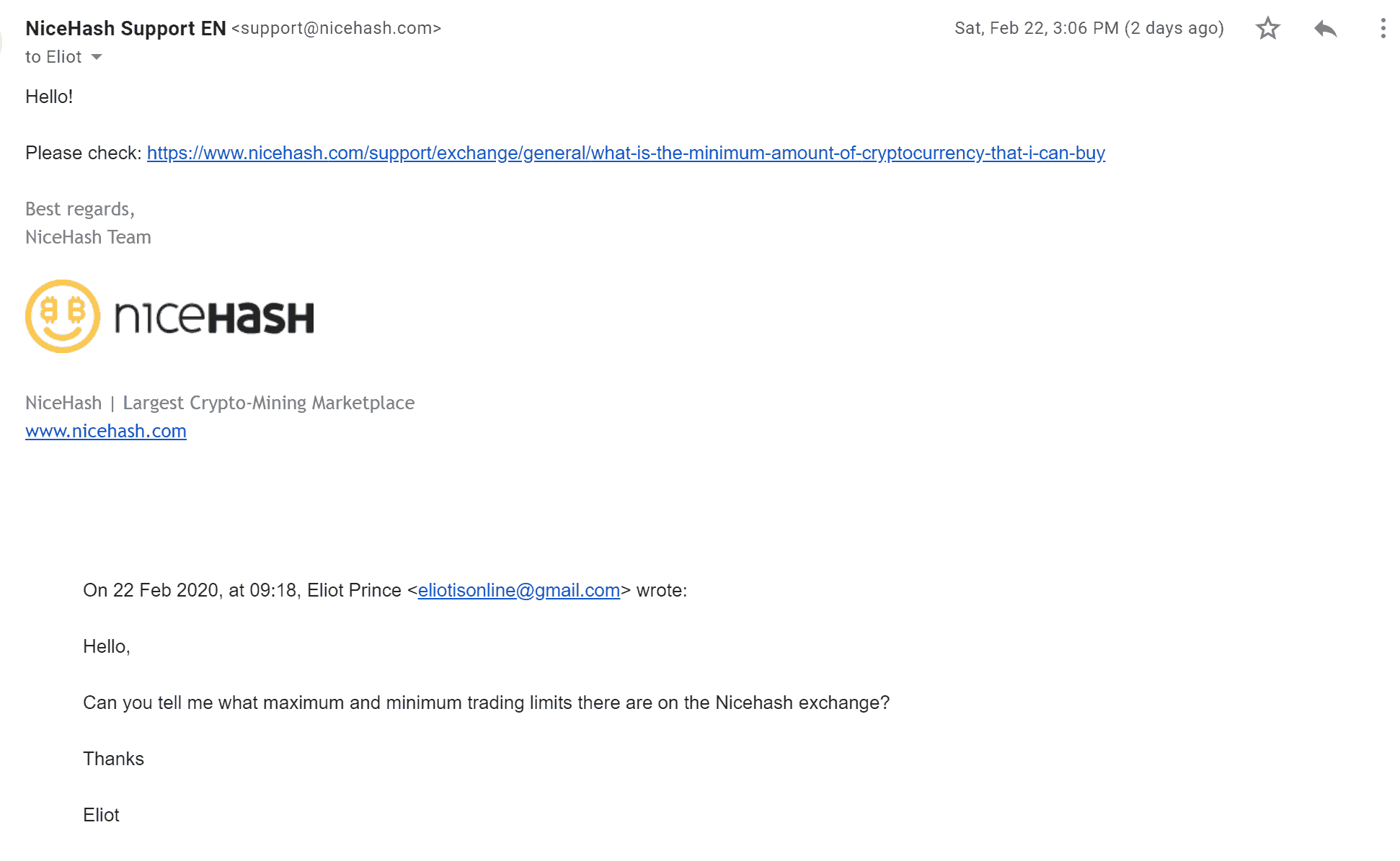 Social media channels are busy and keep you up to date with the service status, including new coins and maintenance updates. There is also a busy subreddit with a vibrant community and active moderators which is ideal for finding help and information.
There are not many poor reviews of the company to be found online. Most bad reviews link to the 2017 hack, although NiceHash has taken responsibility for this by slowly repaying customer funds in a payment plan. Otherwise, there's not a huge swell of disgruntled customers which is a good sign for a mining and exchange platform in the cryptocurrency world.
---
8. Conclusion
The Slovenian cryptocurrency operation has added a useful exchange to its platform. Many users are happy with the added ability to trade their mining profits from the same wallet.
With quick buy and order book style trading, the exchange meets the industry-standard. Since there's no fiat support, NiceHash is able to run a global service. There are already over 25 coins available for trading from Bitcoin and Teather pairings.
Customer support is responsive plus there are not too many poor online reviews to be found around the web, certainly in recent times.
With fees being a little higher than some other exchanges, NiceHash is a reliable option for traders, probably best for those already using the mining service.
That's it! If you have any comments or experience with NiceHash you wish to share, please comment in the comments section below.