Bitcoin Mining Manufacturer, KnCMiner, Closes $14M Series A Investment Round

Bitcoin mining hardware manufacturer KnCMiner finalized a $14M Series A investment round, led by Nordic-based venture capital firm Creandum and advised by technology investment bank GP Bullhound.

The funding will be dedicated to expand operations from hardware design into software, app and cloud services, as well as accelerate KnCMiner's growth in general.
A day or so after KnC announced it's cloud mining service, KnC cloud, it is now stated that a series A investment round of $14m just finalized. As stated by the Co-founder of the company: …this round of funding will further cement our lead in hardware design and deployment of cryptocurrency services.
KnC is currently focusing on delivering their Titan Scrypt miner, and batch 2 of their popular, profitable Bitcoin miners "the Neptune", by the end of this year's quarter.
Bitcoin Courses Are Now Offered at Duke and NYU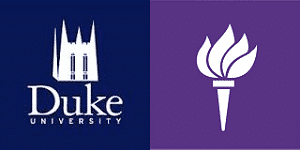 Two top-ranked US universities, New York University and Duke University, are offering courses on cryptocurrencies for the first time.

Professor Geoffrey Miller taught the first class of NYU's new course, The Law and Business of Bitcoin and Other Cryptocurrencies, yesterday. 35 students attended the session – the first in a series of 14 – which covered the fundamentals of money.
The course in the New York university, as described with professor David Yermack's own words "is not so much about teaching a knowledge of bitcoin, but it's to show how some of the issues about property, finance and contracts are going to change very quickly in the next century. The technology is forcing people to reexamine long-held assumptions." 
Students of the  computer science department along with students from law and business schools from Duke will be able to attend a course titled Innovation, Disruption and Cryptoventures by next spring. The course is going to be focusing on the potential of businesses that use Bitcoin, and the block chain.
The Bitcoin ATM Market Grows: CoinOutlet Enters With Low-Cost, Two-Way Model

Robocoin, Lamassu, BitAccess, BitXatm – the global bitcoin ATM market is already being served by a number of emerging manufacturers. However, that isn't stopping new entrants from attacking the space.

With its late-August launch, CoinOutlet is hoping to make inroads in this burgeoning sector of the industry, investing now while interest in bitcoin ATM offerings remains high and new locations for bitcoin ATMs are still being discovered.
Despite the heavy competition in his field, and the incoming regulations, the CEO of CoinOutlet is quite positive. He explains that a core advantage of their ATMs is that It's pretty simple and straightforward. "You get them (bitcoins) right away, you don't have to wait, you don't have to give us your bank account information." As of Bitcoin regulation, such as New York's BitLicense, he believes that "these kiosks will become more than just kiosks as regulation becomes more clear." 
Bitcoin E-commerce Plugin for Woocommerce on WordPress Released by PayStand

PayStand has released an e-commerce plugin for WooCommerce that will give WordPress merchants a new way to accept bitcoin.

With the news, PayStand joins BitPay to become the latest bitcoin payments processor to integrate its services with WooCommerce. The free e-commerce toolkit is a popular method for WordPress websites to accept payments.
Earlier this year, in April, the payment solution provider PayStand revealed that it had received $1m in funding, and also announced that they will support Bitcoin. In WooCommerence's website it is proclaimed that WooCommerce powers 17.77% of all eCommerce websites and that's more than 381,187 websites! All those merchants using Woocommerence are now able to accept bitcoin payments by using the plugin developed by PayStand.
Investing in Bitcoin's Future: BitFury Capital Invests in BitGo

BitFury Group's investment arm, BitFury Capital, is at it again.

The group has made what they are calling a "strategic" investment in BitGo, a bitcoin secure products provider. It's BitFury Capital's second investment in the bitcoin space, highlighting the desire to support up-and-coming service providers that aim to make bitcoin just a bit more user friendly.
BitFury Capital is a seed fund that launched in early July, their first investment was announced on August 22, after investing in what was described as a prominent Bitcoin wallet provider.  While Bitcoin's price may have dropped recently, that has not slowed them down.
BitGo was the first company to commercialize multi-signature technology. BitFury Capital, made a strategic investment in BitGo, further demonstrating confidence in BitGo's multi-signature technology. However, there are other interesting aspects in this story as well. BitGO had received $14 million in total funding of $14 million, including a $12 million Series A round led by Redpoint Ventures and Radar Partners, even before the recent investment. What BitGO will be using the funding for is not clearly defined, but it will surely help them expand their business. It would be interesting to see what the future is going to be for BitGo, as well as for multisig, now that big investors are increasingly pouring funds into the technology.