Your daily brief of the most important news regarding cryptocurrency.
Blockstream, Company Behind Bitcoin Sidechains, Raises $15m in VC Funding and Adds Linkedin's Co-founder as Director

A SEC filing that, according to BlockStream CEO Austin Hill, was filed prematurely, revealed Blockstream has raised over $15m in funding, and added Linkedin's Reid Hoffman to their board of directors. This comes as the company recently released the long awaited whitepaper about the new type of blockchains, sidechains, which they hope to pioneer.  These chains will likely be based off of Bitcoin's blockchain, but may spread to altcoins as well.
The SEC filing revealed that 15 investors have taken part in the investing round but did not reveal who those investors were. The investing round continues until the end of this week, and so far BlockStream has sold 94% of the $16.2m company equity the company is offering.
Reid Hoffman founded the first ever social network, SocialNet. Though it never took off, he was an early employee of Paypal and played an important role in the company's success. He later went on to make early investments in the popular social network, Facebook and social gaming website, Zenga. He is most well known for co-founding the social network, Linkedin.
BlockStream has an investment fund called Blockstream Ventures. According to the website the investment fund is interested in profiting from crypto-currencies and related technologies. While the website still says "Coming Spring 2014" it also say they already actively managing assets.
Cozy Games Becomes First Regulated Gambling Site To Accept Cryptocurrency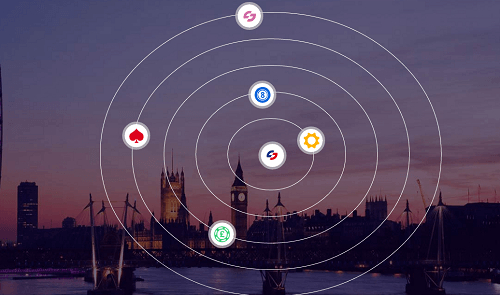 Cozy games now accepts Dogecoin, Litecoin, and Bitcoin through the payment processor GoCoin. This is big news as crypto-currency and gambling has been a big use case in the past. Regulatory uncertainty has held cryptocurrency adoption back among online gambling major companies. It has also prevented Bitcoin gambling startups from getting venture capital.
This could be a major development for the internet gambling industry and cryptocurrency. Further adoption of cryptocurrency could have a big impact on Bitcoin's price and trade volume.
Sreeram Reddy, CEO of Cozy Games cited GoCoins regulatory compliance as a key factor they chose the payment processor saying, "GoCoin's solution is adaptable and compliant with Internet gaming law, allowing us to safely adopt the latest payment innovations while focusing on our core strength of delivering an excellent online experience for our players."
This also marks a great victory for the cryptocurrency payment processor, GoCoin who has be battling with Bitpay and Coinbase for merchant sign ups. Earlier in the year, GoCoin, alongside Bitpay and Coinbase, started working with Paypal to provide payment processing for Paypal's digital good merchants.
Mercator Report Finds Inconsistent Bitcoin Regulation Hurtful to Industry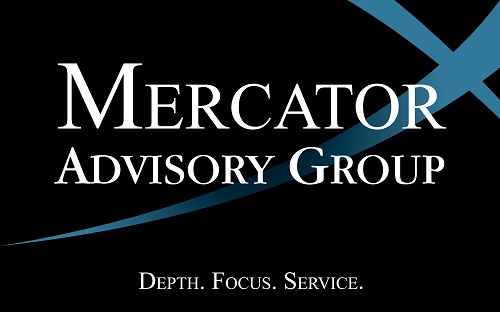 "The global payments industry has been taken aback by the rise of the new payment technology represented by Bitcoin and other digital currencies, which at its core has the potential to radically change the paradigm in which electronic payments are handled," the report read.
The report found that unlike usual payment regulation, cryptocurrency's is very inconsistent. The author said this was the result of a lack of understanding by regulators. The author of the report, Tristan Hugo-Webb, said "If you were to talk to regulators, I bet you not many of them would understand how Bitcoin works," While he does think that inconsistent regulation hurts Bitcoin and other cryptocurrencies, that will change in the upcoming years, as regulators learn more about how cryptocurrencies work, and competition in the cryptocurrency industry increases.
Mercator Advisory Group is a global research and consultancy firm. They focus on sustainability and growth for the payment and banking industry. They say they are always looking for emerging markets for its clients. This is their first report about crypto-currency and are working on another about remittances.
Highlights from Sidechains Reddit AMA

The team behind Sidechain, including legendary hacker and creator of HashCash, Adam Back, went to Reddit to answer questions about the new technology and its possibilities.
If a sidechain carries a currency that is not Bitcoin (as mentioned in the whitepaper) how is the transfer of assets from/to the main Bitcoin blockchain handled?
You can't readily transfer the non-Bitcoin asset to the Bitcoin blockchain (as Bitcoin is designed to handle one asset) without a protocol similar to colored coins. However, you can transfer it to any other properly-equipped sidechain. A sidechain implementing a two-way peg with Bitcoin cannot transfer any of its native assets natively to Bitcoin, no. But those other assets can be transferred to other sidechains.
Will Blockstream be developing sidechains?
Of course Blockstream will be developing some sidechains, but sidechains is an open idea which anyone can (and should!) use to make any sidechain they want.
How will Sidechain impact existing and future altcoins?
Sidechains/the two way peg mechanism are a protocol not specific to Bitcoin. As noted in the paper, while we think sidechains will see the most use on Bitcoin due to its network effects, I wouldn't be surprised to see an altcoin ship an early sidechain implementation before Bitcoin has a chance to have a community debate and (maybe) do a soft fork.

Sidechains are quite flexible such that a wide-range of economic and technical experiments can be conducted on them.
Read the rest of the questions here.
Florida Law Firm Files Two Lawsuits against Cryptsy and Bitcoin Savings & Trust

Silver Law, on behalf of its client, Skye Bonow, accuses Cryptsy of exaggerating its security protocols and blames the exchange for Bonow's loss of 140 BTC. According to the Silver Law's claims, Mr. Bonow alerted Cryptsy that his Bitcoin had been transferred to other Cryptsy accounts on January 27 but had not been moved out of the system (and Cryptsy's reach) yet. Instead of freezing the offending accounts, Cryptsy allegedly allowed the users to withdraw the ill-gotten cryptocurrencies out of the Cryptsy system, and out of their reach, months later.
Cryptocurrency has long been called the wild west of finance. With little regulatory laws on the book or guidance, other than stay away, trading crypto-currency is very risky. The very risky endeavor is also very profitable for some individuals who are willing to take on such risks. This is the first case of it kind, as no one has ever sued a crypto-currency exchange for company negligence or intentional malice. How this case plays out could have big effects on the future regulatory landscape, and how exchanges interact with the public.