Earlier on 1 August, Twitch.tv the well known gaming live streaming website started accepting Bitcoin as a payment option for it's premium subscriptions. Twitch also announced that it will be bringing the new payment options for channel subscriptions as well. Channel subscriptions are a way viewers have to directly support their favourite content creators on Twitch by paying a fee to subscribe to their channel and receive some extra benefits as well.  There might not be an exact date on when this is going to happen but Twitch said it's coming soon. Users have been using Bitcoin, as well as other digital currencies, such as Reddcoin and Dogecoin, to tip streamers on Twitch.tv for some time now.  However, this has not been supported by Twitch directly.
Twitch was founded back in 2011 as a subsidiary of live streaming website Justin.tv focused on gaming related streaming. Since then, it became one of the biggest and most popular live-streaming websites around the internet. With more than 35 million unique visitors a month Twitch was the fourth largest source of Internet traffic during peak times in the United States in 2014. Right behind Netflix, Google, and Apple. Finally, on 24 July twitch 2014 it was reported that Google signed a deal to purchase twitch for approximately $1 billion.
Twitch Knows We Like Options, and Some of Us Choose Bitcoin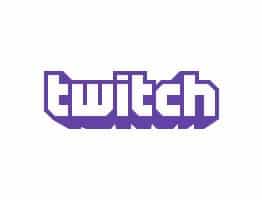 Unlike many other companies,  the people at Twitch obviously don't support the belief that the more payment options we give people, the less they tend to spend. With this latest update they introduced over 600 new ways for users to pay for a premium subscription to the website, with Bitcoin undoubtedly being the one to outshine others. Other notable examples could be prepaid cards, (Amazon, Subway etc.) or even mobile credit payments. With all this new payment options, Twitch can now rest assured that users all over the globe will be able to pay for the benefits of the premium subscription without being restricted at all.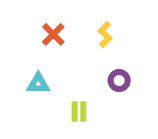 It seems like Twitch partnered with  global payment services company, Xsolla to achieve this. It was probably Xsolla's customized payment solution service that allowed twitch to start accepting around 600 different payment options at once. Users that select to pay via Bitcoin, will be redirected to a Coinbase payment page once they're ready to pay their subscription. So it seems like Xsolla is acting like a proxy for Bitcoin payments. 
It's worth to mention though, that among the other options, Bitcoin might be the only one available at all regions. A fact that highlights it's advantage between other currencies and systems to transfer money worldwide. In the end, adoption can't be but a good thing for bitcoin. Twitch is the #1 website for gaming live streaming at the moment and it seems like it also has a bright future. Bitcoin might get introduced to new audiences just by existing as a payment option to such a website. Further circulation of the currency helps it benefit and also maintain a healthy market.